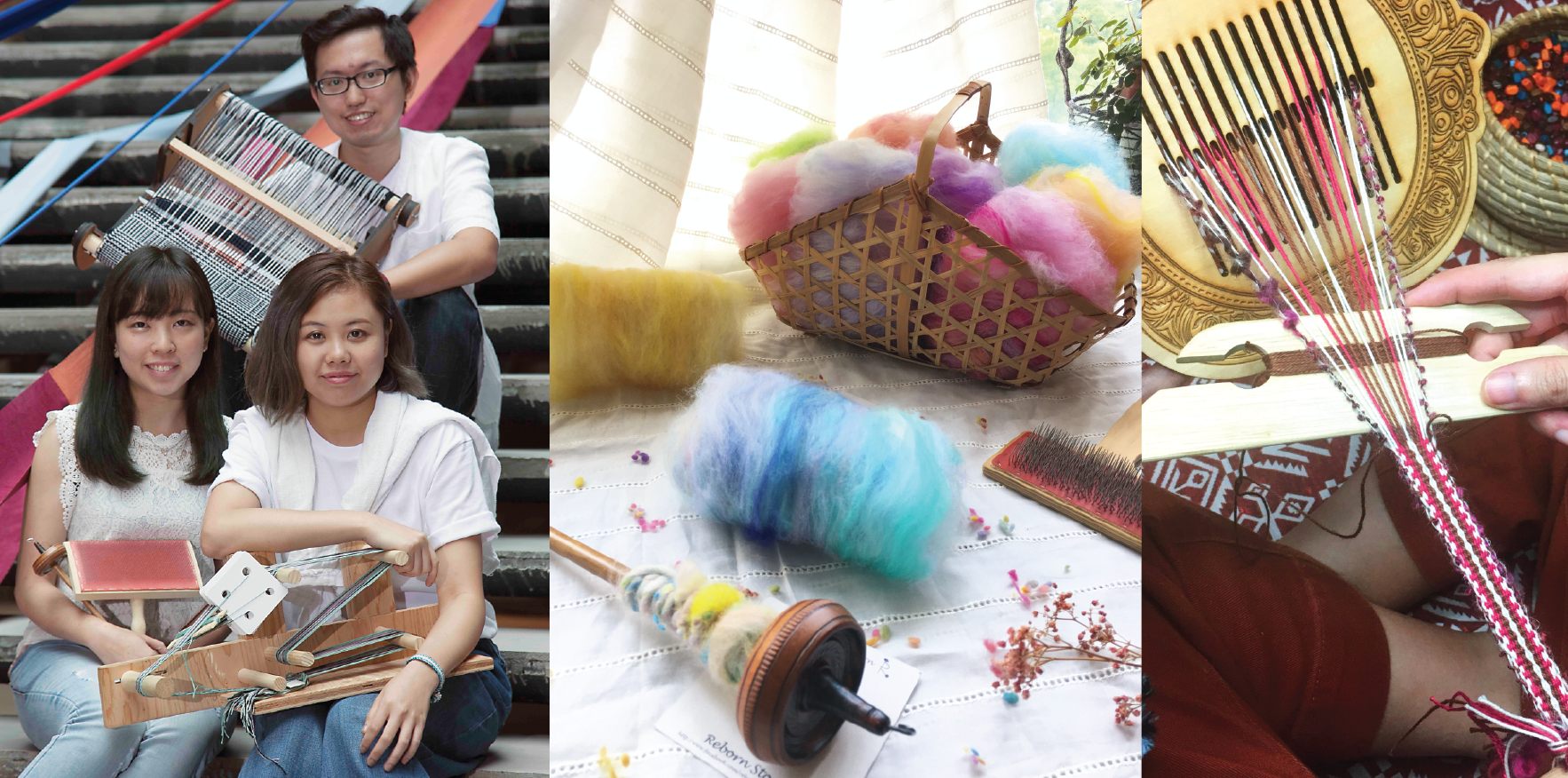 Textile Lodge No. 1 –
Reborn Story X Breakthrough Art Studio
Reborn Story
Spinning is a craft of thousand years old. People used spindles to make hand-twisted lines, form the lines into yarn balls with spinning wheels and produce woven products. Reborn Story hopes to awake people's awareness to environmental protection and resume a slow and easy attitude towards life. They hope to bring back the ancient art of spinning through personalised workshops.
Breakthrough Art Studio
In the era of mass production and fast fashion, Breakthrough Art particularly cherishes the warmth and uniqueness of weaving art. Although ancient weaving tradition gradually disappearing, the wisdom and artistry in it should be passed down. With the help of modern design, the studio is committed to promoting the continuation of traditional weaving art.
Lodge
Nature is often the source for inspirations. Textile Lodge No. 1 is a shared vision of Reborn Story and Breakthrough Art Studio, it is a secluded oasis where you can enjoy a moment of peace surrounded by the sky, greenery, birds and streams. But what's more – you will learn about the ancient art of weaving and spinning.
---
Weekend Workshop
Spinning & Weaving Workshop
Hand spinning and weaving are ancient textile arts. Using spindles, animal and plant fibres are twisted together to form yarns. In this workshop, you will learn to use the spindle to transform different fibres into usable materials, then integrate your hand-made colourful threads into the design and create an elegant woven bag.
Date: 18 August 2018 (Saturday)
Time: 2:00pm-6:00pm
Fee: HK$550
Capacity: 12
(It will be conducted in Cantonese)