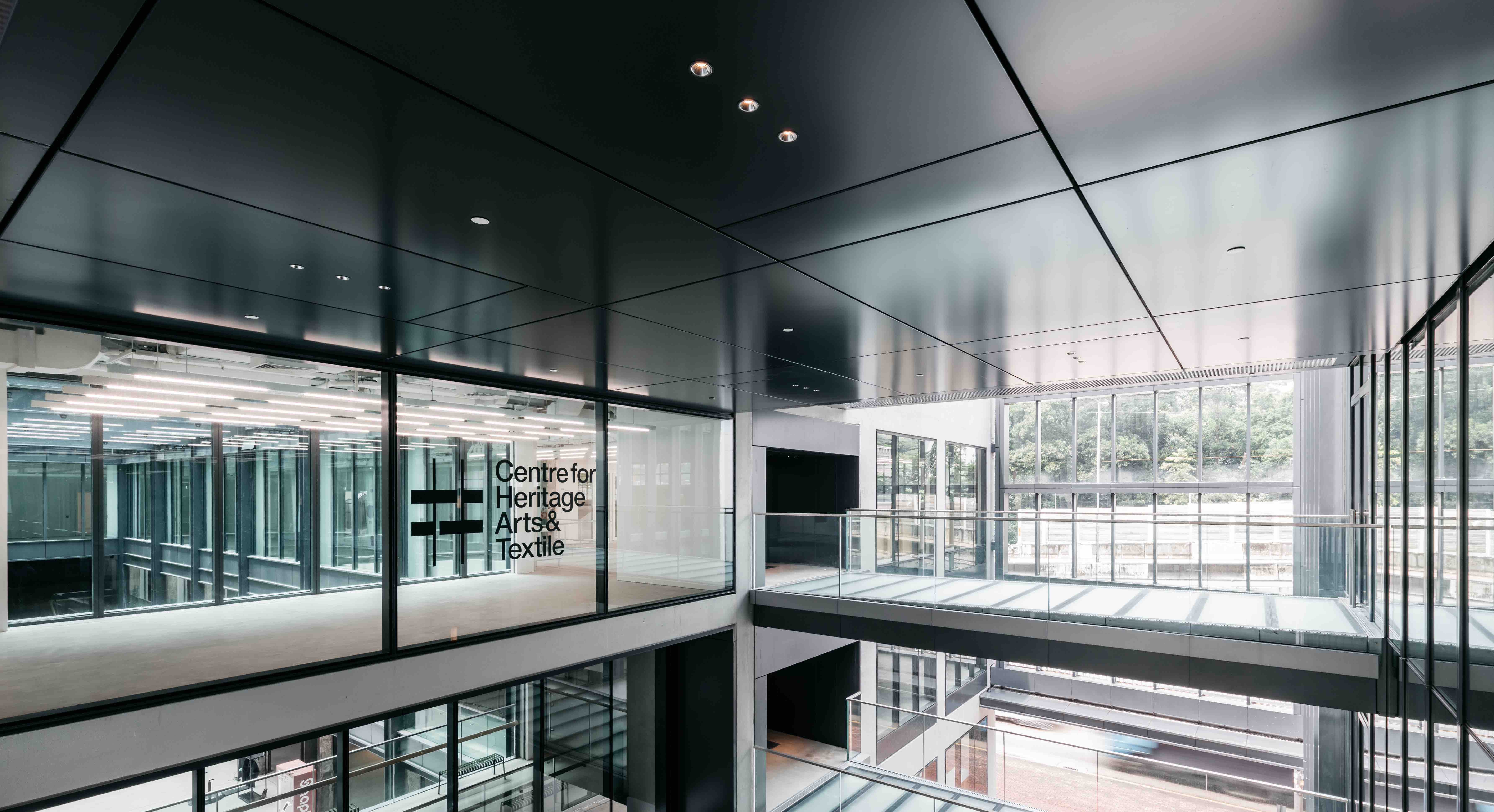 Social Media
Stay tuned for the latest programme updates on CHAT's Facebook and Instagram (@mill6hat)! Be sure not to miss the exciting line-up of CHAT Originals and CHAT Selects products on CHAT Shop's Instagram (@mill6chatshop)!
About CHAT
CHAT (Centre for Heritage, Arts and Textile) is a part of the heritage conservation project of The Mills, the former cotton-spinning mills of Nan Fung Textiles in Tsuen Wan. Through its multifaceted curated programmes, which include exhibitions and co-learning programmes, CHAT aims to be an art centre that weaves creative experiences for all.
CHAT's Identity
Inspired by the fundamental structure of warps and wefts in woven textile, CHAT's logo reflects our mission – to integrate different voices, disciplines and practices. Eight distinctive colours were developed from architectural features in the factory buildings as well as features reminiscent of Hong Kong's textile industry.
CHAT's Vision
In the state of geo-political turmoil in the 1950s Asia Pacifi­c, the textile industry in Hong Kong sowed its seed and achieved a rapid development throughout the latter half of the twentieth century. Today, CHAT (Centre for Heritage, Arts and Textile) represents a new place of new beginnings in the next phase of Hong Kong and Asia's textile arts development and innovation.
Paying homage to the progressive energy of Hong Kong's textile industry in the past and taking advantage of the multiple meanings associated with plain cotton yarn, CHAT will tell the stories of Hong Kong's textile industrial history and beyond, challenge the conventional meanings of textile arts and present myriad interpretations of textile material and subject matters. We invite our visitors to experience the spirit of the innovative legacy of Hong Kong's textile industry and engage in new dialogues and inspirational journeys that interweave contemporary art, design and heritage.
Takahashi Mizuki
Executive Director and Chief Curator
Centre for Heritage, Arts and Textile
CHAT Research Grant
CHAT Research Grant aims to encourage researchers from around the globe to inject new perspectives into the studies of textile manufacturing histories of Hong Kong and beyond.
The successful applications of the grant will produce a research paper on subjects related to Hong Kong's textile industry. CHAT welcomes transregional perspectives and cross-disciplinary approaches that highlight under-discussed narratives in Hong Kong's textile industrial history.
For the year 2021, we are pleased to announce that Johanna von Pezold is the recipient of the CHAT 2021 Research Grant, whose research proposal sheds new lights on the transnational textile production by Hong Kong's textile factory in Africa.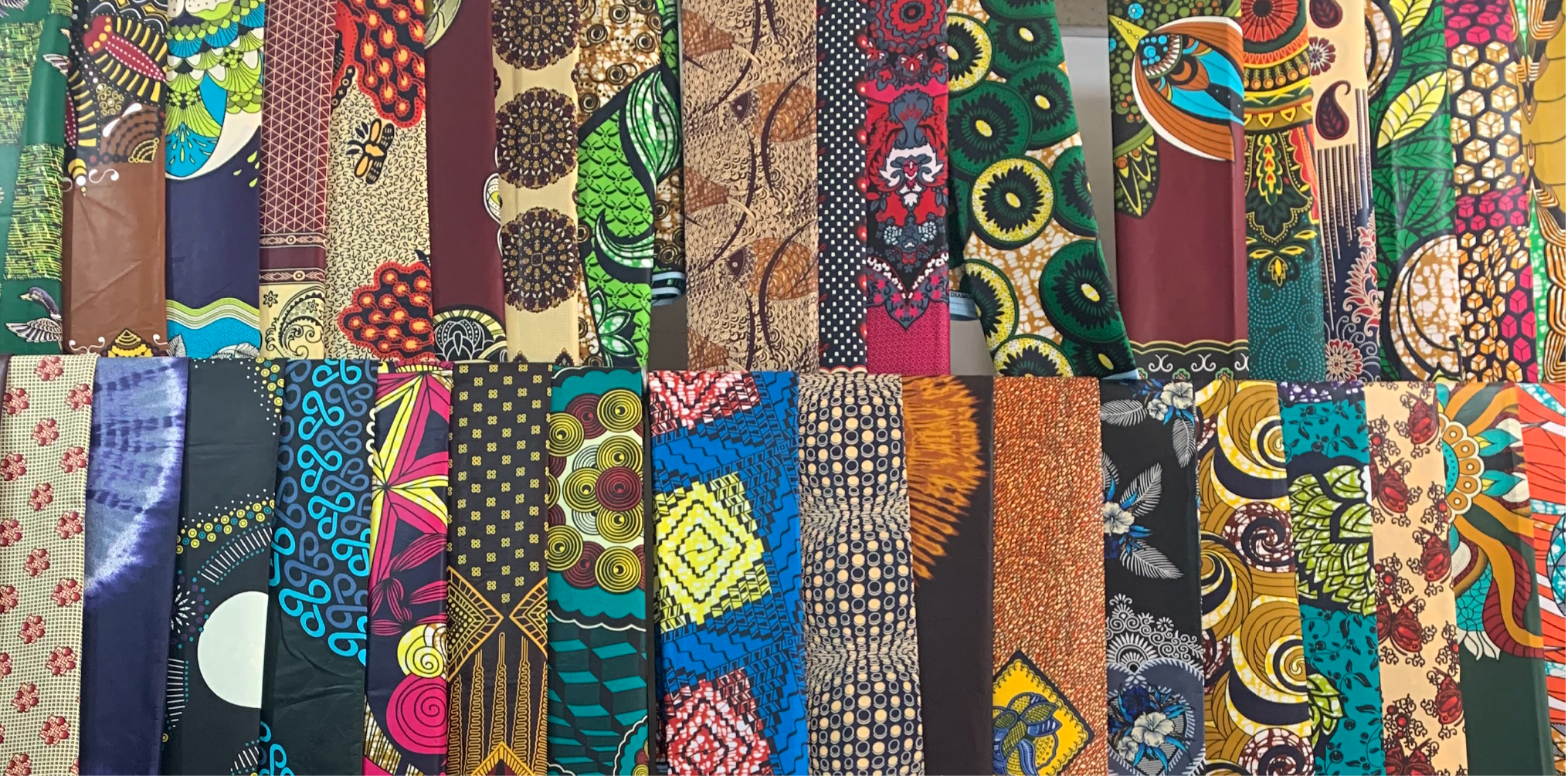 Image courtesy: Johanna von Pezold
Videos
If you are interested in our current and past programmes and exhibitions, visit our Artist Room for artist interviews, installation videos and more!
Jobs and Opportunities
We are looking for passionate and experienced individuals to join our growing team. Interested parties please send your application to hr@mill6chat.org.
Current vacancies: