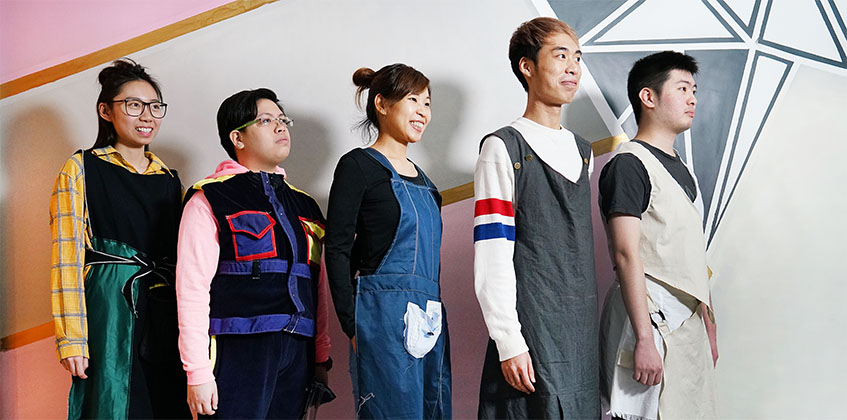 CHAT X CBCC Project Apron
The CHAT x CBCC Project Apron is a collaborative design project initiated by CHAT, aiming to build a co-learning platform between CHAT, local school, a textile research institution and end-users of fabric products for social good. In Spring 2018, School of Design of Caritas Bianchi College of Careers (CBCC) is CHAT's partner school.
Students of CBCC are invited to conduct research on practical needs of aprons for different users in Tsuen Wan, such as local bakeries, grocers, cha-chann-tengs and a local NGO – Hong Kong Down's Syndrome Association. Learning how fabrics and aprons are integral to their day-to-day operations, students can design aprons for the users with the help from CHAT's sewing team which consists of retired sewing experts, and incorporate advanced multi-functional textile materials provided by Hong Kong Research Institute of Textiles and Apparel Limited (HKRITA).
Partner:
Caritas Bianchi College of Careers
Fabric Technology Partner: Hong Kong Research Institute of Textiles and Apparel Limited
Fabric Sponsor:
Profits Fund Fashion Manufacturing Limited