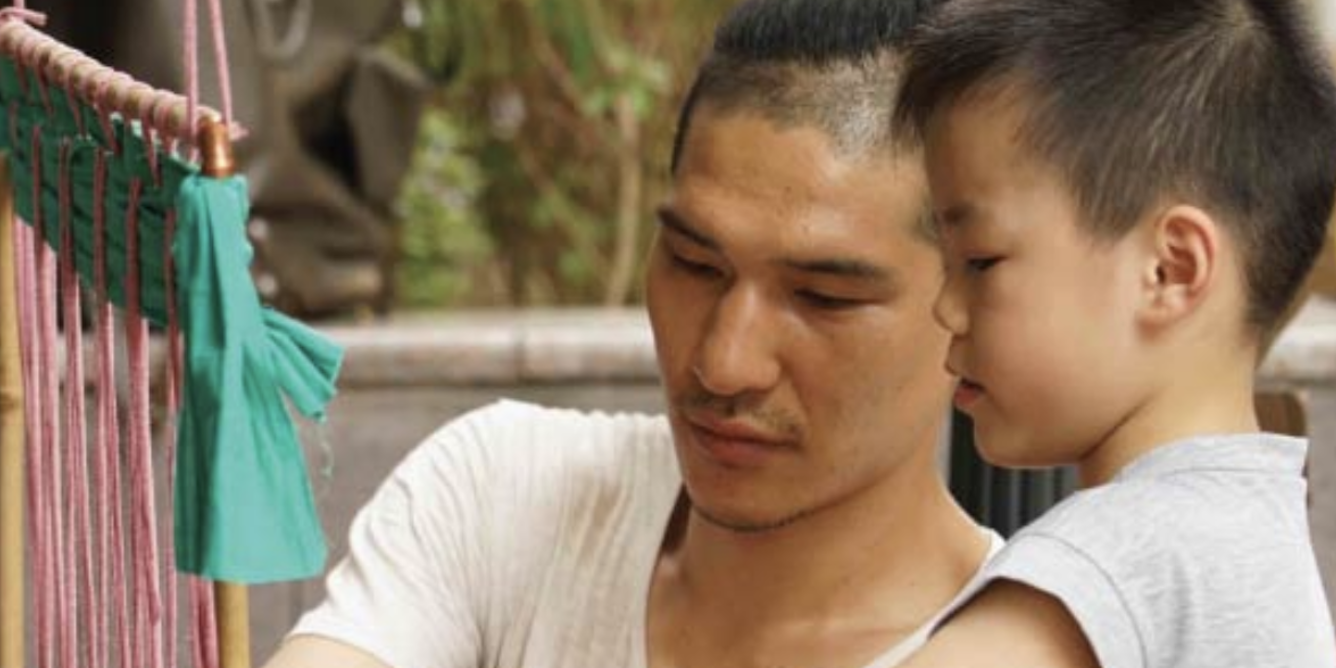 Textile Village Crafter –
Taguchi Yukihiro
Japanese artist Taguchi Yukihiro (b. 1980) has lived in Berlin for 13 years. He often uses materials found on streets to create artworks. His work Discurvy (2013) made use of wood found on streets to construct houses at an abandoned site in Berlin. The houses attracted residents from various backgrounds and formed a community. In 2016, CHAT invited Taguchi to be the Artist-in-Residence. During his residency, Taguchi created Patch Pass (2016) which incorporated woven works he made on streets in Wan Chai, To Kwa Wan and Tsuen Wan with recycled fabric. He documents his creative process with stop-motion animation.
Taguchi Yukihiro x CHAT
Taguchi Yukihiro created a "Spun Dragon" together with local schools, NGOs and community using recycled fabric. The 35-meter-long Spun Dragon is made up of bamboo cubes, with a head inspired by a loom. Visitors are welcome to take part in "dragon weaving" during the exhibition.
He collaborated with local fire dragon master Ng Kwong Nam to choreograph the dragon dance. The Spun Dragon will dance at the opening reception by our neighbours, schools and organisations who participated in the dragon weaving; establishing the Textile Village's first cultural tradition.
---
Opening Reception
Taguchi Yukihiro's Spun Dragon will be danced by CHAT's neighbours for the grand opening of the Textile Village.
Date: 28 July 2018 (Saturday)
Time: 2:00pm-6:00pm
Online registration required. Free Admission.
Artist's Dialogue with Fire Dragon Master
Taguchi Yukihiro and local fire dragon master Ng Kwong Nam will share their collaboration on dragon making and dancing.
Date: 28 July 2018 (Sunday)
Time: 3:45pm-4:45pm
In Cantonese and Japanese with Cantonese and English interpreting.
Online registration required. Free Admission.