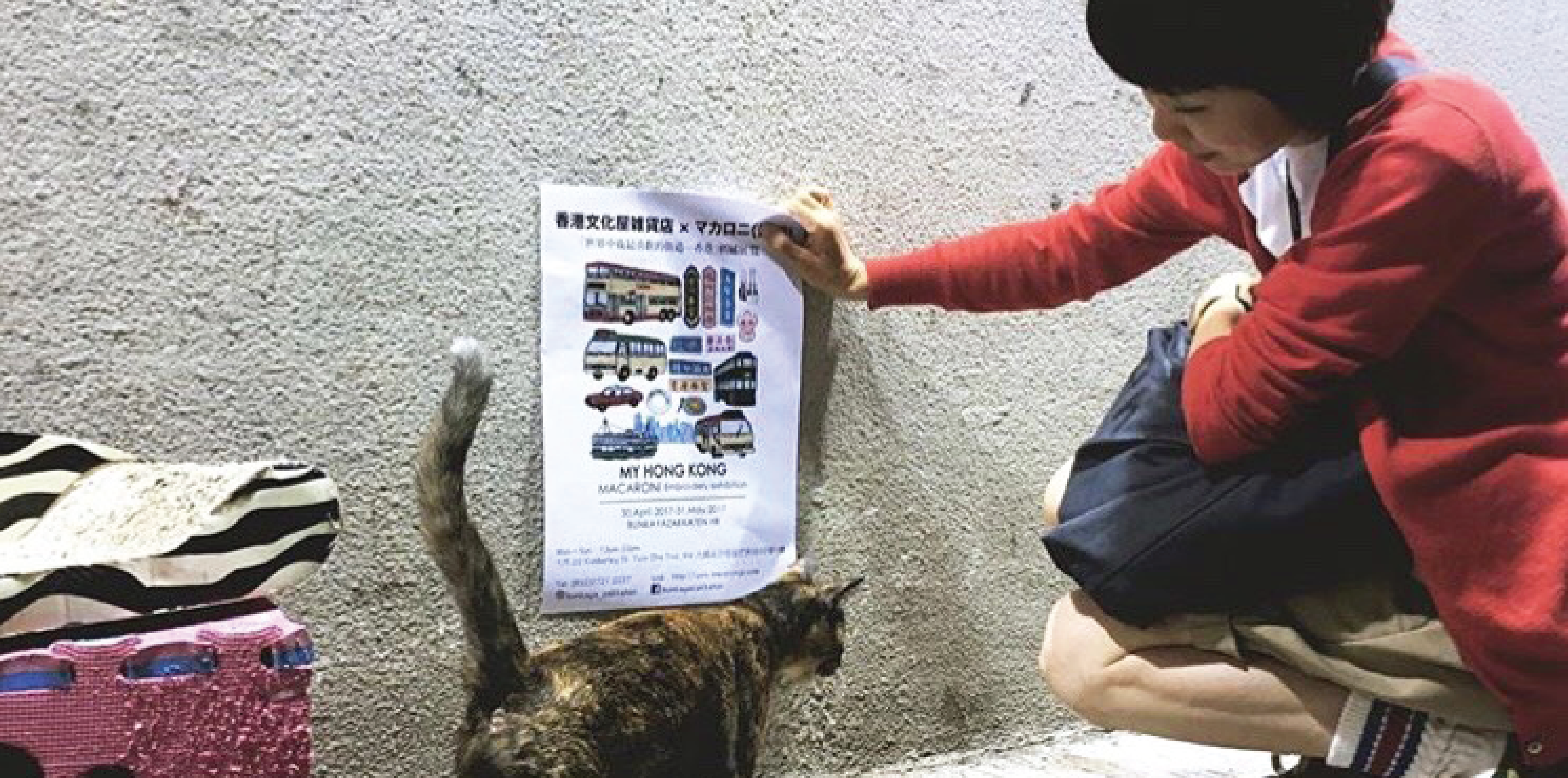 Embroidery Garden Manual
by macaroni a.k.a Suzuki Kumiko
Based in Tokyo. After working for a publisher, macaroni a.k.a Suzuki Kumiko, has been creating embroidery works since 2012. Whilst producing commissioned works for designers, fashion brands and musicians, macaroni has also been making embroidery pieces of her absolute favourite city, Hong Kong. One of the reasons why her artist name is "macaroni" is because macaroni is known to be in a standard Hong Kong breakfast menu.
An illustrated "Embroidery Manual", especially designed for CHAT and hand-embroidered by macaroni, will be displayed at the Embroidery Garden, and her previous works will also be displayed at CHAT Shop at CHAT's 2/F reception.