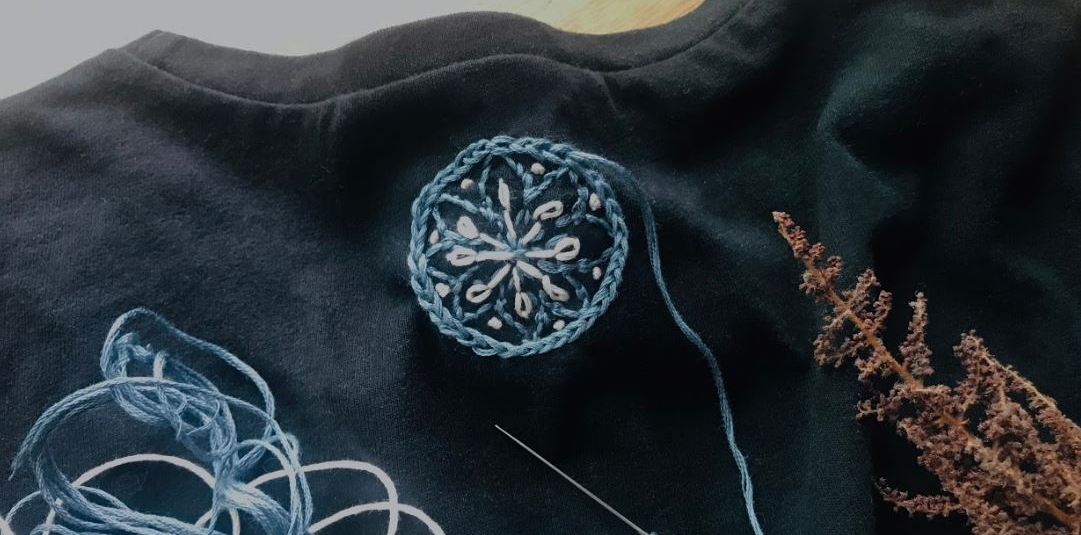 Mandala Embroidery Jamming
In this embroidery workshop, Fashion Clinic will share their experience visiting Shobu Gakuen in Kagoshima, Japan, where they met with artists with learning disabilities whose practices inspires meditative approaches to embroidery. In response, Fashion Clinic will teach participants basic Indian stitches to create their own Mandala pattern. Participants are encouraged to bring along a preloved garment to refresh during this embroidery jamming session.
-Bring along lightweight, worn, torn or stained garments to refashion together
-All tools (embroidery needles, thread, hoop and scissors) included
-Suitable for participants aged 8 or above; participants aged 8-12 must be supervised by an adult participant
-A discounted $600HKD registration fee for participants signing up for BOTH Mandala Embroidery Jamming Workshop and Indian Embroidery Edges Workshop on 27 October.
Capacity: 8
Language: English and Cantonese
Founding Donor 

& Programme Sponsor
Main Donor