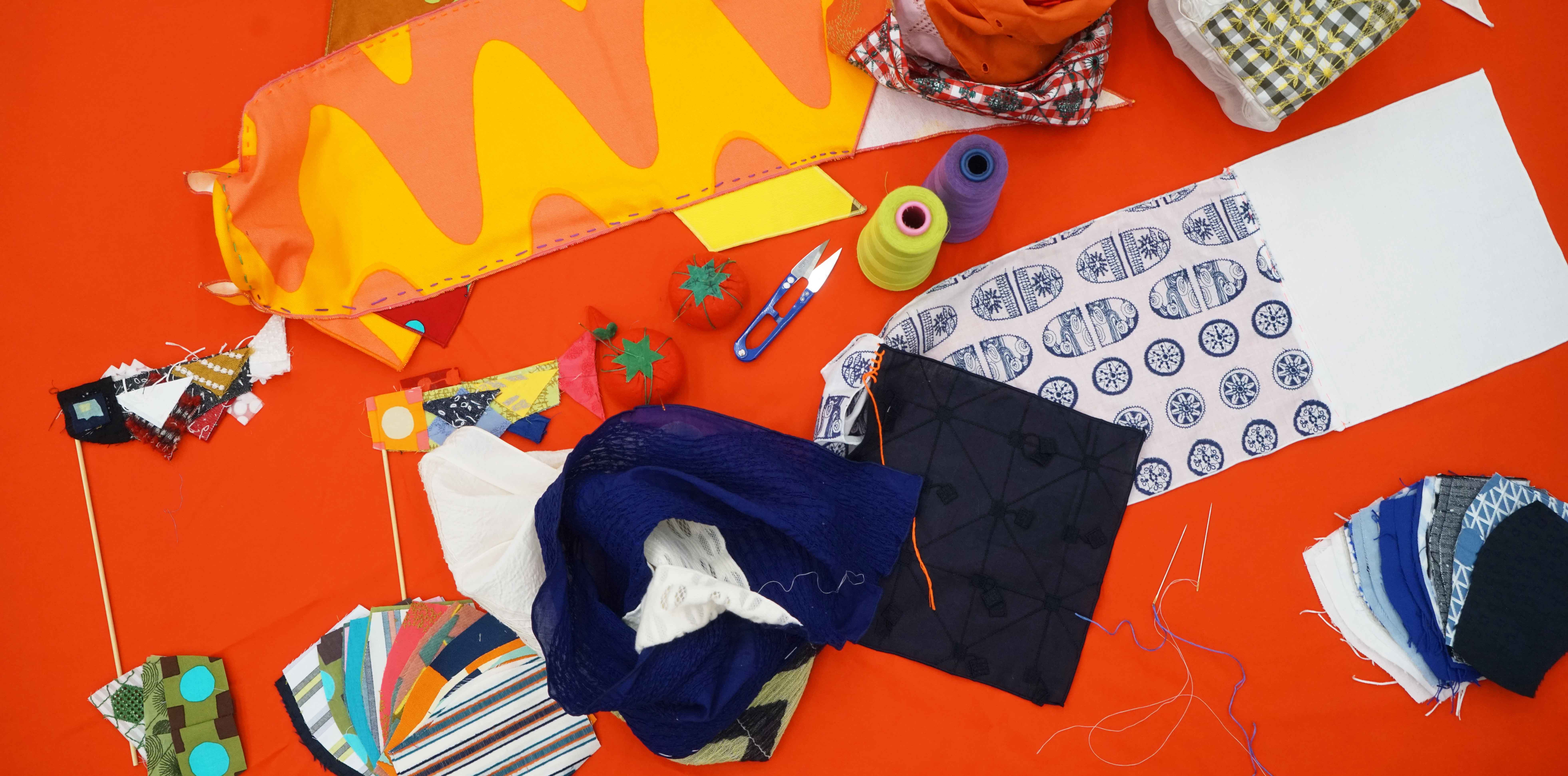 Stitch-Weave-Sew-Repeat! Making Marathon for All
Each season CHAT looks to further its mission of weaving creative experiences for all with an exciting line-up of workshops and co-learning programmes. Throughout the exhibition period of Sudo Reiko: Making NUNO Textiles, from 24 November 2019 to 23 February 2020, a variety of making activities will take place in the different spaces of CHAT, offering making and learning experiences with a textile focus.
Stitch-Weave-Sew-Repeat! Making Marathon for All is a 9-day making festival taking place at The Hall of The Mills
that offers visitors the opportunity to unleash their creativity in designing unique accessories, toys and textile souvenirs using fabrics from Nuno's extensive archive. All textiles in the archive show the forward-thinking experimentation that has made Sudo Reiko a leading figure of the Japanese textile industry.
Many activities employ fabrics developed by Sudo using both traditional and innovative applications of textile techniques such as weaving, embroidery, needle-punching, printing, pressing, binding, washing, and more.
Join us to design and make your own product with textile and share in the joy of making with others!
About Stitch-Weave-Sew-Repeat! Making Marathon for All
Founding Donor
Main Donor
Supported by