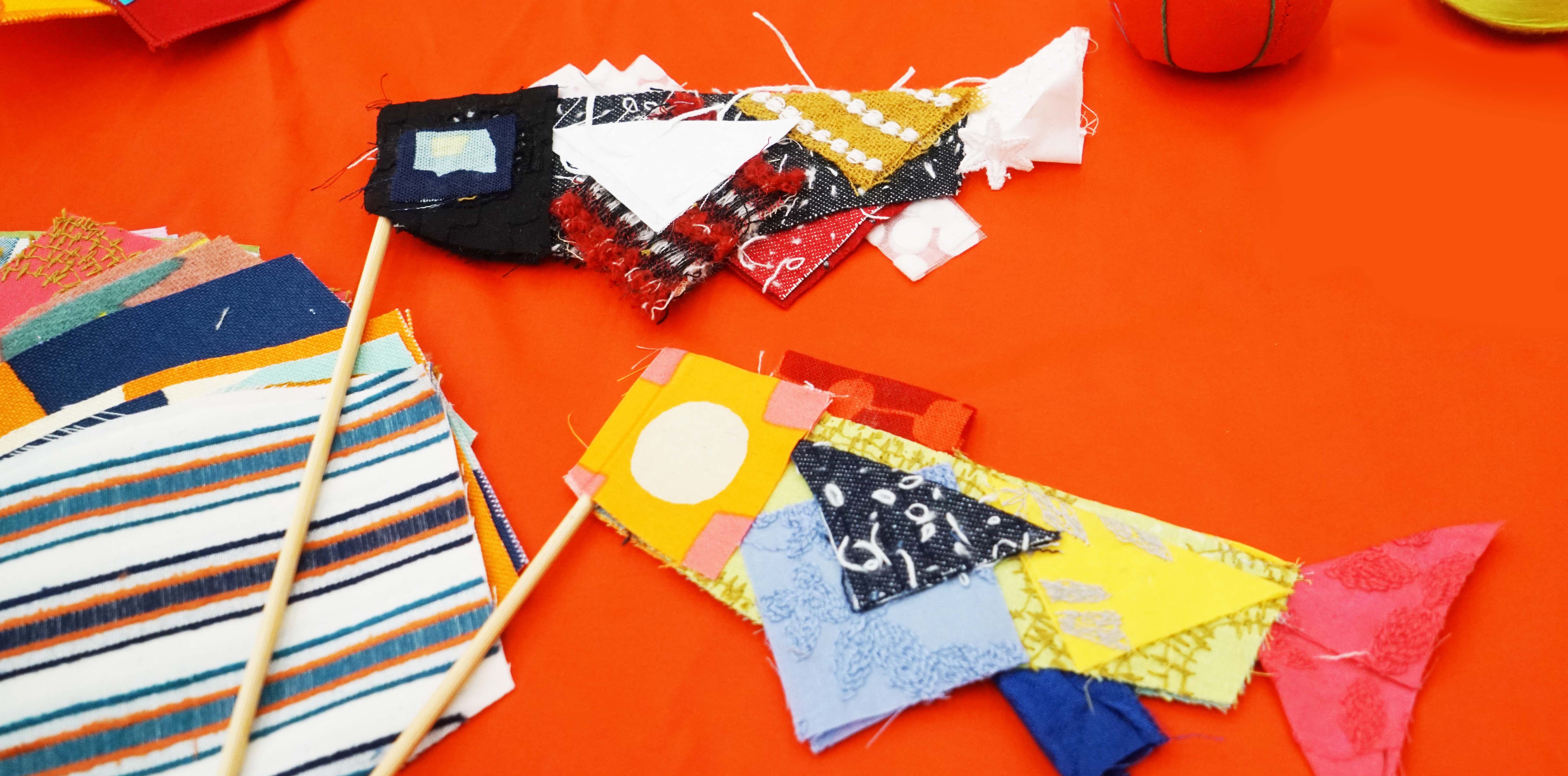 Make Your Own Mini Koinobori with Nuno Textiles
Create your own collaged mini koinobori (carp streamers) underneath a vast sea of Nuno koinobori.
This installation, Koi Currents of about 100 textile fish is a tribute to a Japanese tradition in which swimming carp streamers hung by the porch of each household during Spring are a symbol of good fortune, health and growth. In this workshop you can create a miniature version of these auspicious fish using Nuno textiles with a simple step-by-step making guide.
Experiment with your sense of colour and texture and take home a unique textile souvenir!
Suitable for all ages. No previous experience is needed. All tools and materials are provided, with textiles provided by Nuno Corporation.
Capacity: 8
Laguage: Cantonese & English
Founding Donor
Main Donor
Supported by