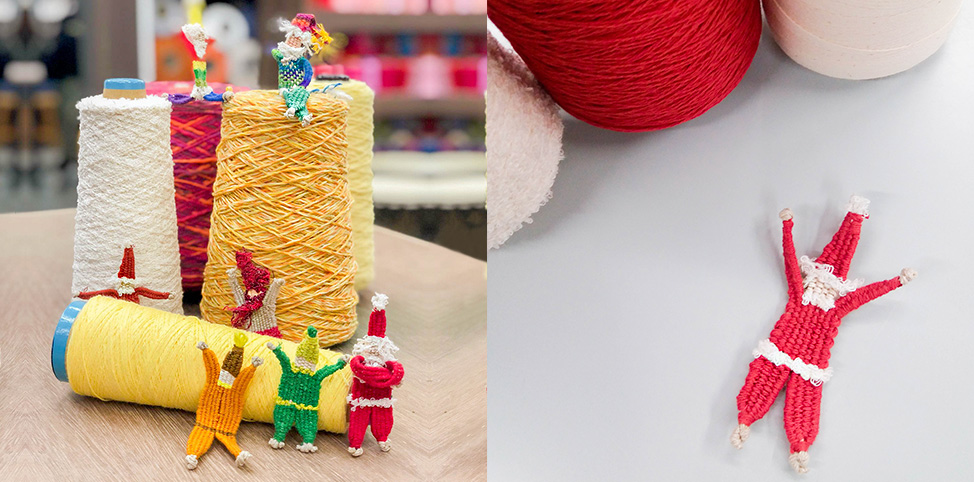 Weave Your Own 'Fiberman' Figurine
Learn the basics of weavings and create a unique woven figurine!
Sudo Reiko has explored many experimental weaving techniques for Nuno's fabric collections. Weaving, or crossing the warp and weft of yarn at right angles to create fabric, is the first step in textile making. This workshop will be led by tutors from St. James' Creation, a local social engagement project which develops inclusive learning experiences. They will introduce beginner level weaving skills on small portable looms in order to teach participants to make the St. James' Creation signature woven figurines called 'Fiberman'.
With the skills learnt here, you can further practice and make many other woven characters!
Suitable for age of 12 and above. Children under 12 should be accompanied by an adult and will be provided materials for one participant. No previous experience is needed.
All tools and materials are provided.
Capacity: 10
Language: Cantonese & English
About Artist
About Collaborator
Founding Donor
Main Donor
Supported by