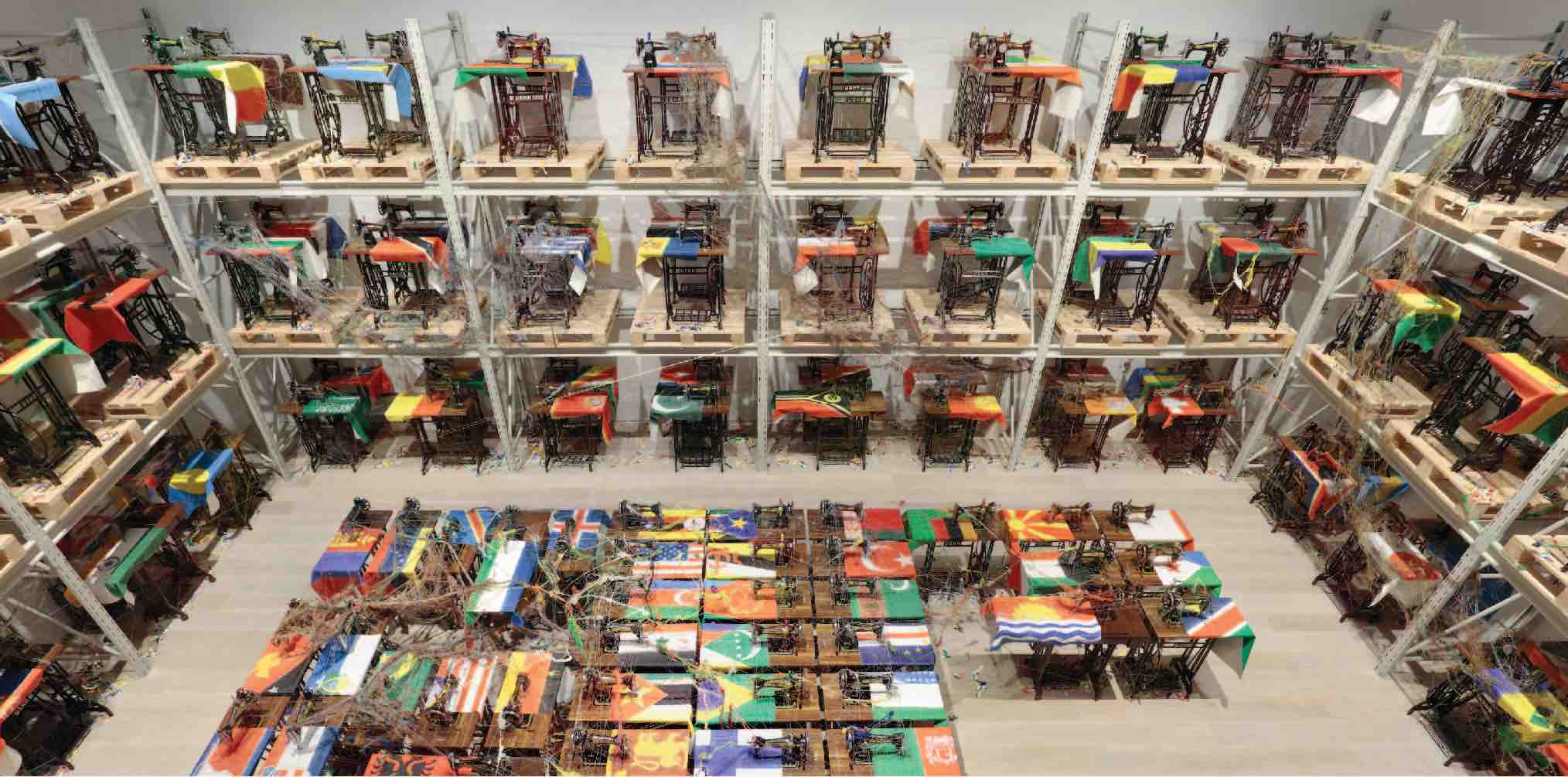 N S Harsha: Gathering Delights
One of the leading Indian artists of his generation, N S Harsha (b. 1969) was born and raised, and continues to live in the ancient city of Mysuru in southern India, which was known as the royal capital of the Kingdom of Mysore since the 16th century until the Indian independence of 1947, and has ceaselessly inspired Harsha with its cultural dynamism blending traditional beauty with radical ideas.
With both microscopic and macroscopic views, Harsha's body of work ranges from paintings, sculptures to installations in which dichotomies between nature and human, mundanity and the celestial, universal truths and everyday realities are transcended.
He often deploys textiles and sewing machines in his works as materials as well as key motifs to represent personal memory and collective gestures that weave together human acts with the state of the world and the universe.
Harsha's first large-scale solo show in Hong Kong, N S Harsha: Gathering Delights, presents his widespread artistic practice of paintings, sculptures, participatory work and community programmes in collaboration with one of the first organic farmers in India, offering a fresh cognitive lens to explore how nature stimulates creative thinking and artistic forms.
Founding Donor 

& Programme Sponsor
Main Donor
Sponsor
Supported by