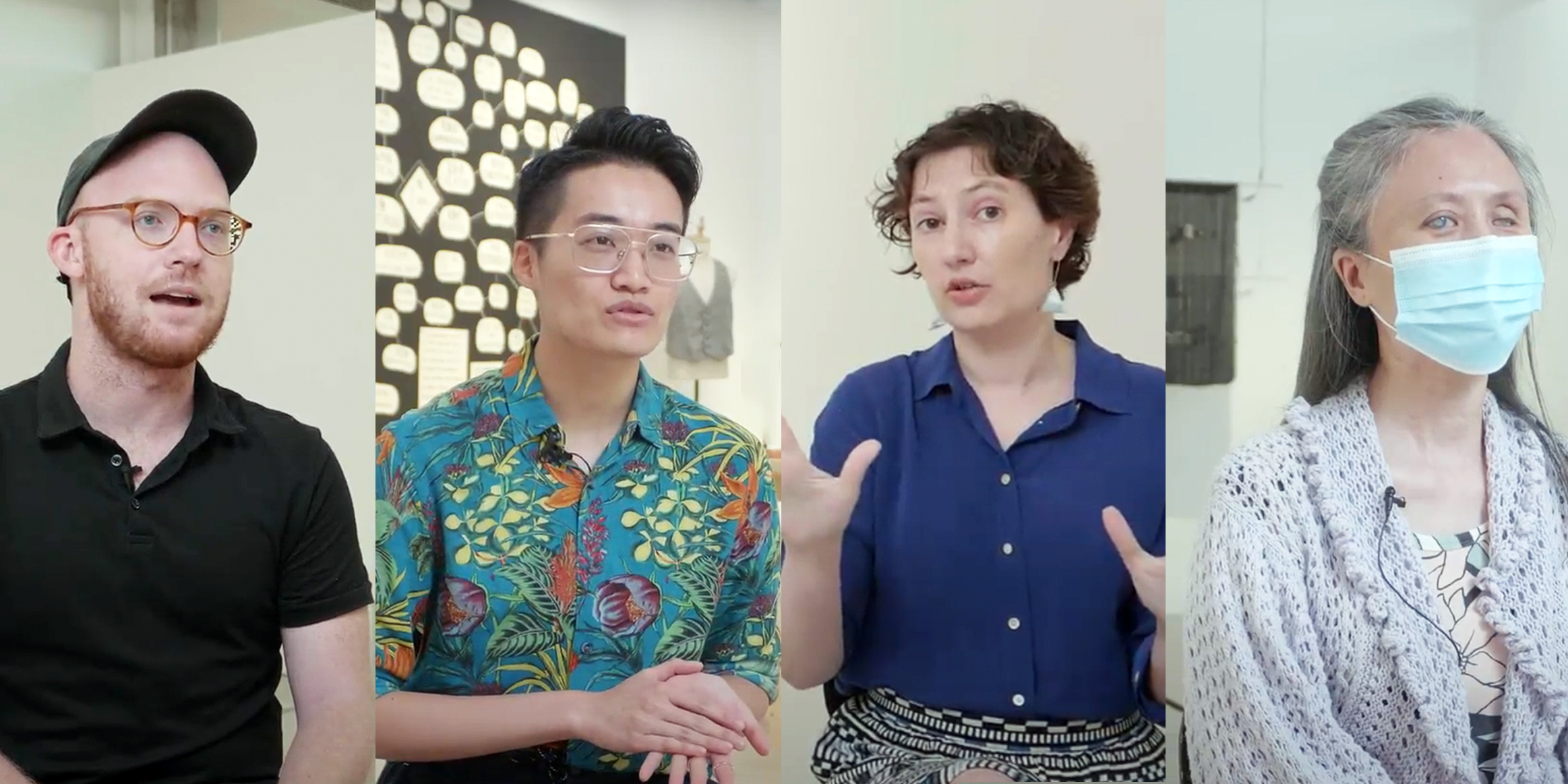 Viewpoints on View: Community Speaks
In these videos, 4 members from the local Hong Kong community share their responses to the exhibition Interweaving Poetic Code . Participating voices include linguist Arthur Thompson, blind artist Trada Ip, reporter and CODA (Child of Deaf Adult) Lilit Marcus, as well as doctor and trans advocate Zephyrus Tsang. Each speaker selects artworks on view they resonate with, covering topics from Morse code and tailoring to deaf and blind experiences. Collectively, the 4 speakers forge unique connections between textile, code and care.
For each seasonal exhibition, Viewpoints on View invites esteemed individuals from outside of contemporary art to provide their perspectives, interpretations and responses to artworks and practices on view. The cross-disciplinary conversations aim to enhance accessibility by relating and contextualising exhibition content to the public.
【Viewpoints on View: Trada Ip and Tactile Arts】
【Viewpoints on View: Zephyrus Tsang on Fashioning Identity】
【Viewpoints on View: Arthur Thompson on Visualising Languages】
Founding Donor
Main Donor