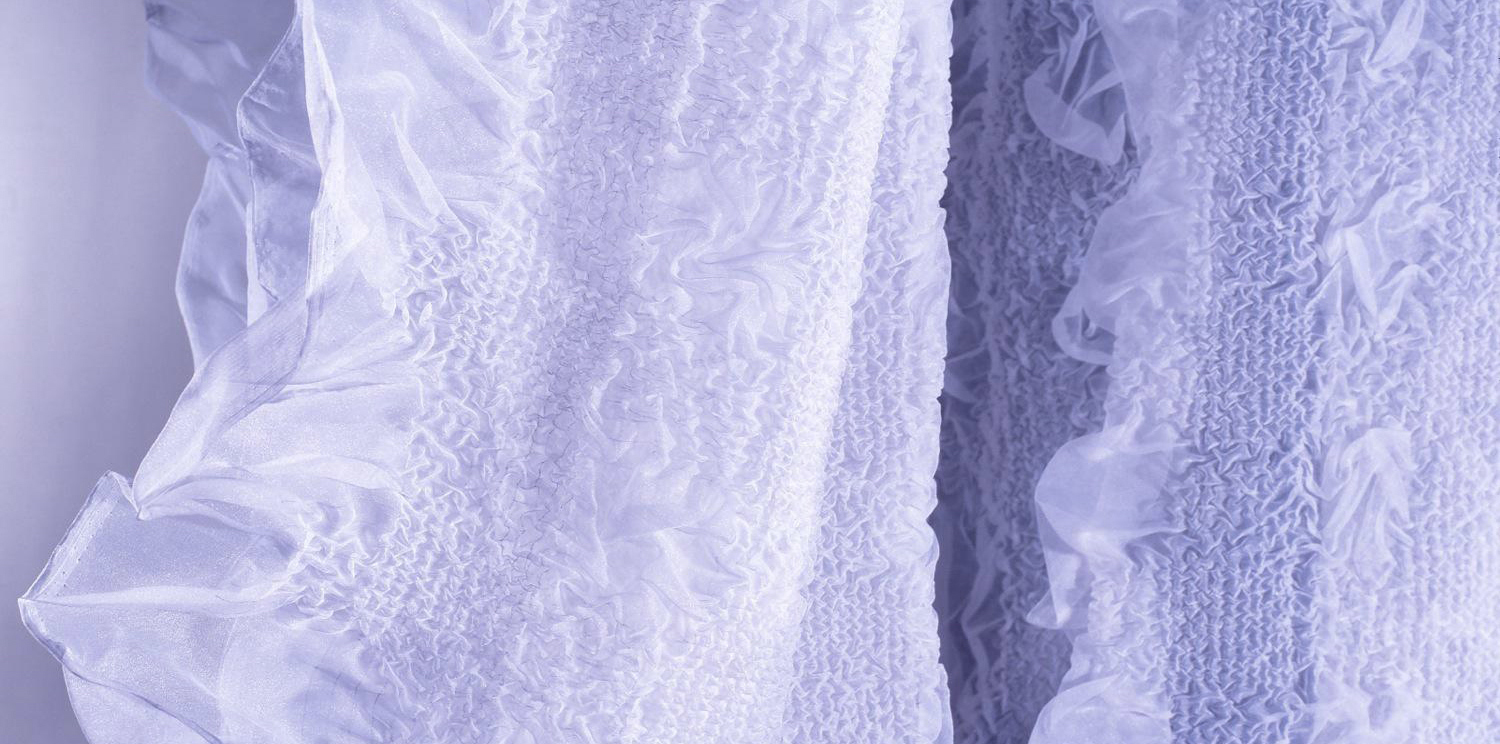 Sudo Reiko: Making NUNO Textiles
As the Design Director of textile design firm Nuno in Tokyo, Sudo Reiko has produced innovative textiles, integrating traditional craft into Japanese textile making with new materials and techniques.
In addition to common textile materials such as cotton, silk, wool and polyester, Sudo has proactively used unconventional materials including washi, the traditional Japanese paper, and employed alternative applications of textile techniques including heating and needle punching. Her textiles are experimental yet practical and beautifully elaborate, thus are applied to a wide range of uses from furnishings in public areas, hotels and shops to clothing and accessories.
Her ethical yet radical textiles have been recognised globally with regards to the preservation and revitalisation of traditional craftsmanship and fabric recycle, and in recent years, Sudo has been making textiles due to these very concerns. By introducing new designs, she has revived old Japanese textile machines and craftsmanship which are on the verge of disappearing. To address the problem of textile waste, she has often created new designs out of textiles damaged during the process of production.
For Sudo's first solo exhibition at CHAT, Saito Seiichi, the Director of Rhizomatiks Architecture, will supervise the exhibition design and visual contents. The exhibition will present the making process of Sudo Reiko's nuno (textiles/fabrics) through her drawings and sketches, raw materials and design prototypes, video and immersive sound and visual installations as well as the installation of 100 koi fish made with Sudo's textiles. Audiences will learn about Sudo's unique textile making methodology as an integration of Japanese craftsmanship and innovative technology into CHAT's gallery spaces.
About Artist
About Artistic Director
About Installation Designer of Koi Currents
Founding Donor
Main Donor
Supported by