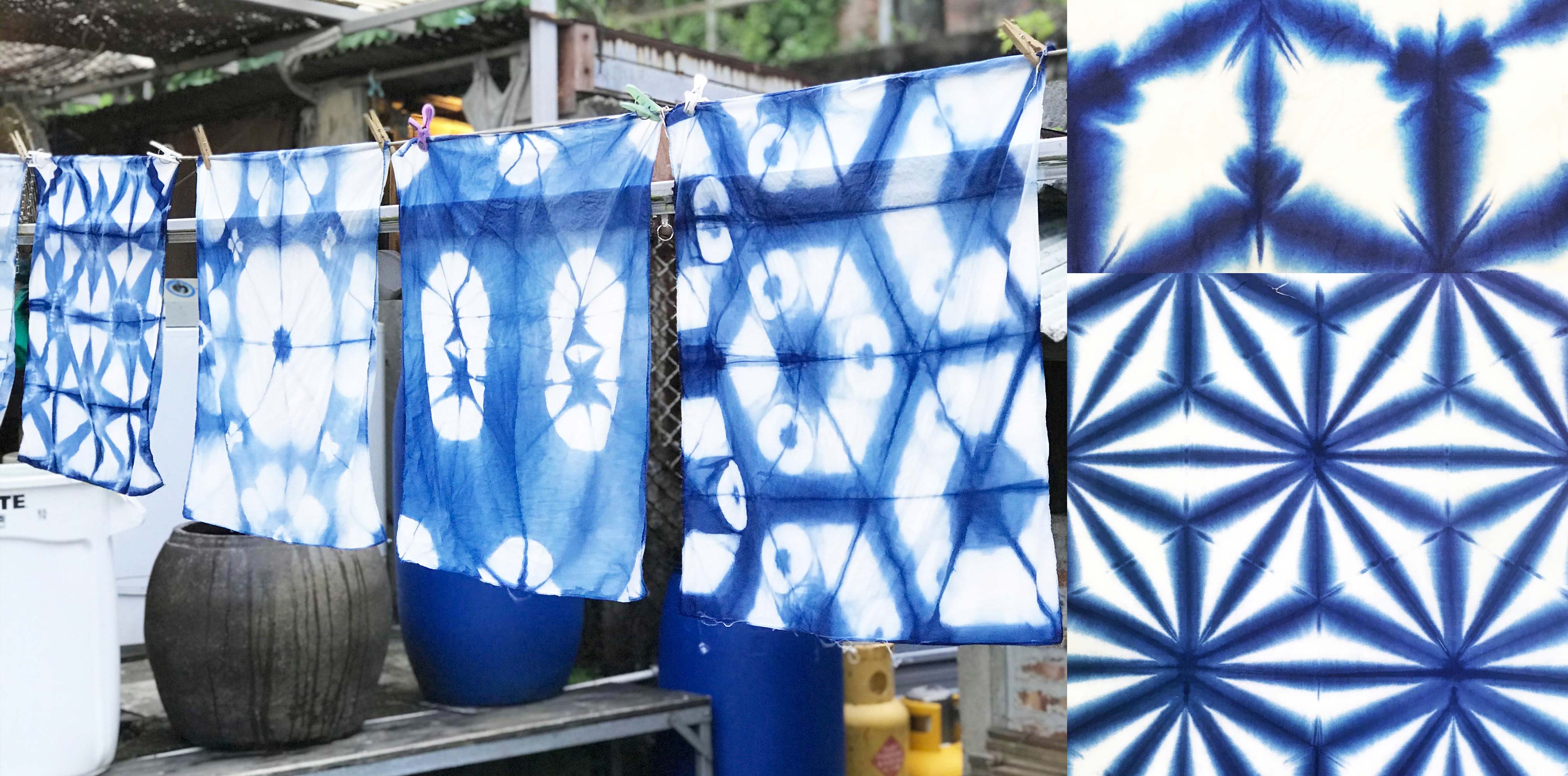 Indigo Workshop: Itajime Shibori Fabric
Indigo is a natural dye derived from plants, such as indigofera tinctoria, through a process of fermentation. It is one of the oldest and most important natural dyes, lending its anti-bacterial and insect-repelling qualities to strengthen fabric for daily use. Nowadays, indigo is widely used to create captivating arrays of blue, from sky blue to deep indigo hues, in natural ways.
Shibori, a process of dye resist, embodies a wide range of pattern-creating techniques where fabric is manipulated prior to dyeing. Itajime shibori involves folding, clamping and dyeing to create repeating kaleidoscopic motifs on a piece of fabric.
For this off-site, hands-on workshop, CHAT is teaming up with Lantau Blue for a day of learning the itajime and natural indigo dye techniques, perfect for those interested in dyeing, design and painting. Each participant will dye their own piece of fabric to take home.
Suitable for age of 12 and above. Children under 12 should be accompanied by an adult and will be provided materials for one participant.
No previous experience is needed. All tools and materials are provided.
Capacity: 8
Language: Cantonese & English
How to get there:
Studio Address: No. 26, Tai Long Wan Tsuen, Shek Pik, Lantau
By Bus:
From Tung Chung Lantau Bus Terminal (Behind Citygate):
– No. 11 towards Tai O
– No. 23 towards Ngong Ping
From Mui Wo:
– No. 1 towards Tai O
– No. 2 towards Ngong Ping
By Taxi:
Blue Taxi at Tung Chung around HK$150, Destination at Shek Bik Public Toilet
Founding Donor
Main Donor
Supported by