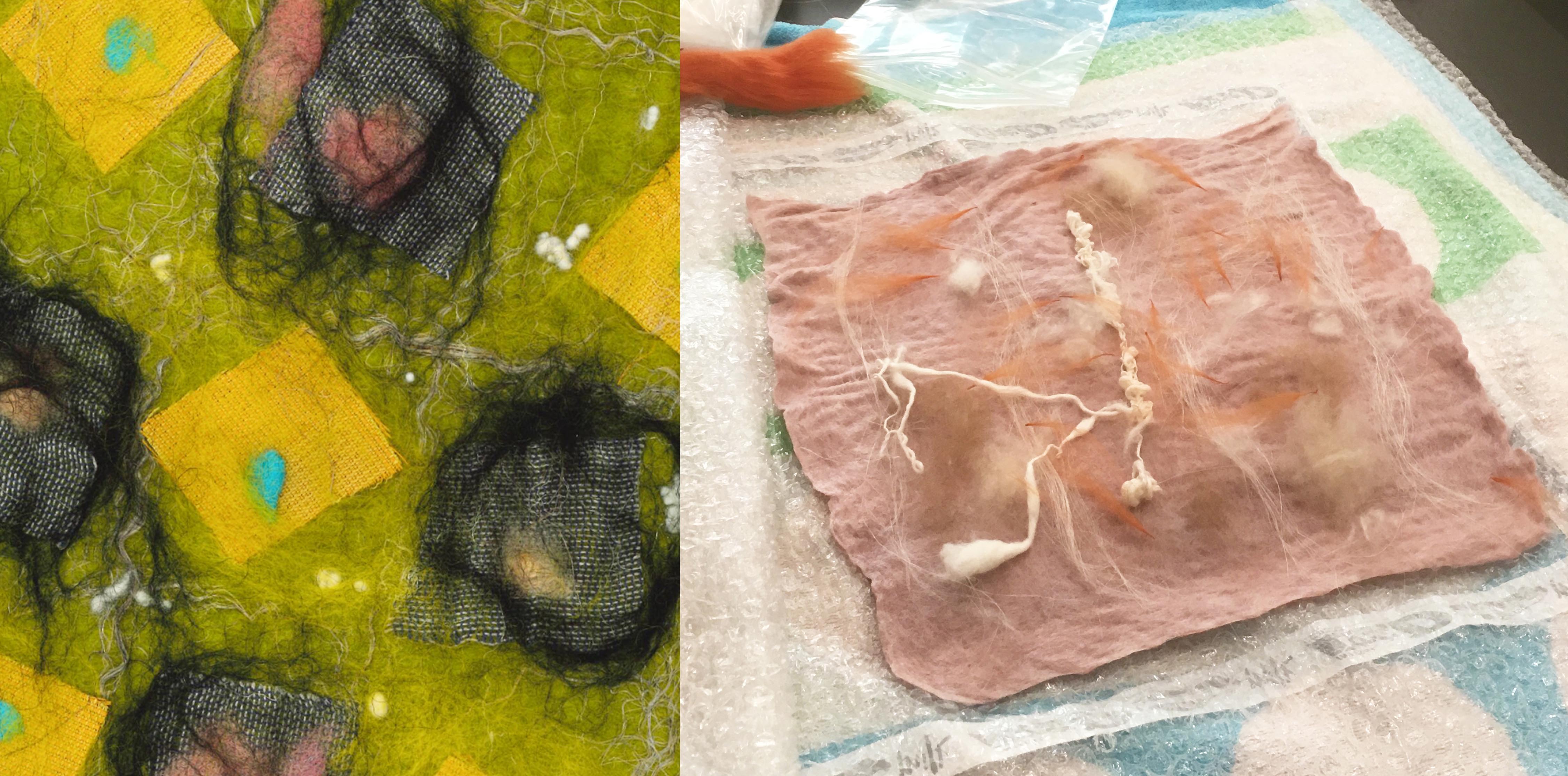 Nonwoven Fabric Workshop: Felting with Water
Felting is a way of punching or massaging natural fibres together to create a non-woven textile surface. In dry felting, a group of fibres are teased with special needles, creating flat or elevated textures in the process as fibres become permanently entangled with each other. Repeated action with fibres of different density creates wonderful textures and patterns depending on the materials and application tool used, such as in Sudo Reiko's Threadstray textile. In the case of wet felting, fibres are worked with water and heat by friction until they shrink into the desired shape.
In this workshop, participants will learn to design their own piece of felted textile. Exploring fibres such as wool and plant fibres from banana leaves, mint and pineapple, participants can explore how to make materials into a nonwoven textile. The workshop will be conducted by Vivian Hui, a local felting artist specialising in the use of natural fibres.
Suitable for age of 12 and above. Children under 12 should be accompanied by an adult and will be provided materials for one participant.
No previous experience is needed. All tools and materials are provided.
Capacity: 5
Language: Cantonese & English
Founding Donor
Main Donor
Supported by