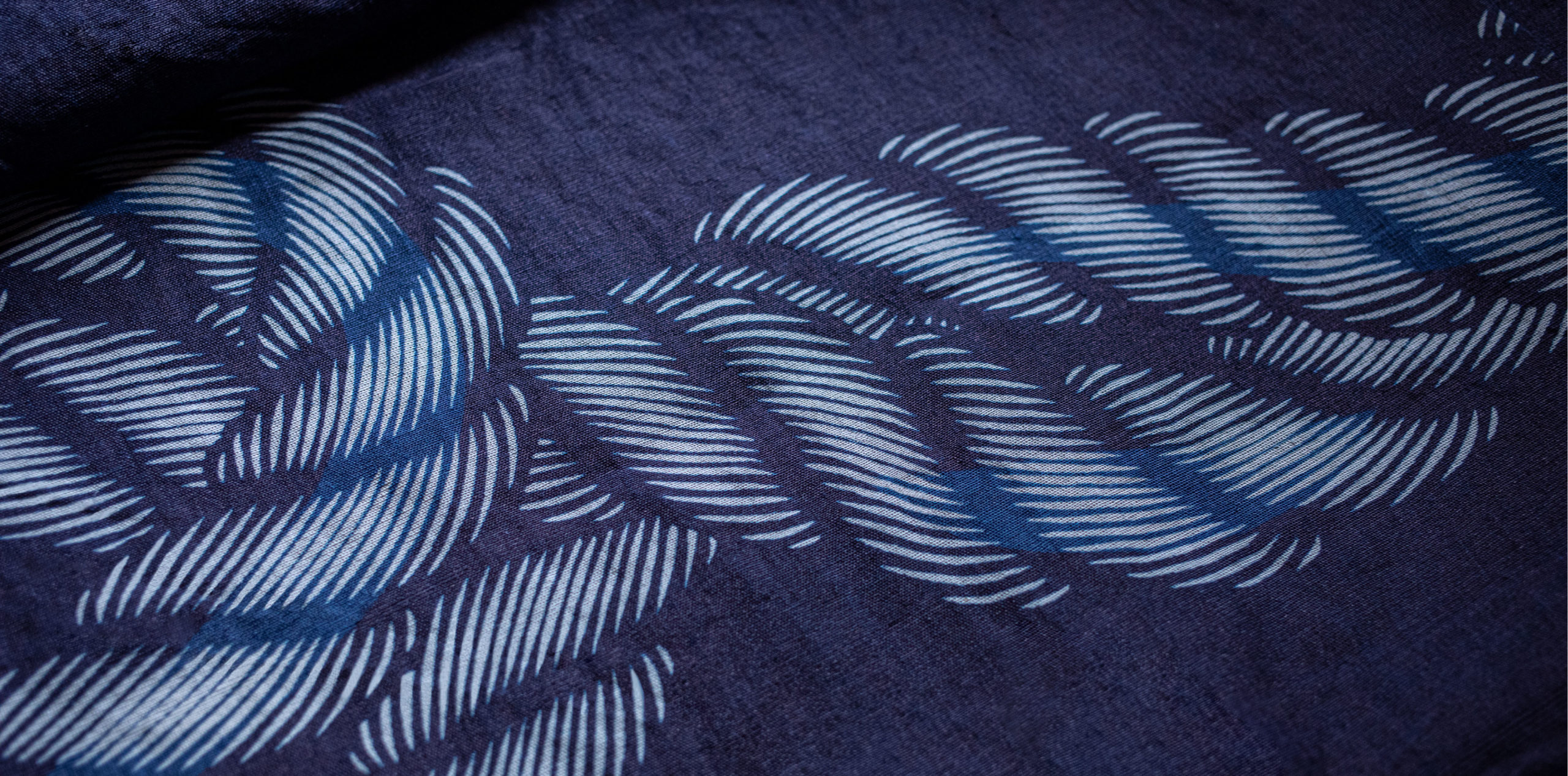 Absolute Blue: BUAISOU Works with Japanese Natural Indigo
Absolute Blue: BUAISOU Works with Japanese Natural Indigo is the first comprehensive exhibition to introduce the works by BUAISOU, a young craft collective working with Japanese natural indigo. The exhibition will feature immersive installations of BUAISOU's indigo works and introduce their unique farm-to-closet practices and innovative techniques through a display of their dyed works, tools and recreated studio space. 
Based in Tokushima, BUAISOU pursues the craft of Japanese natural indigo dye through traditional fermentation methods. From cultivating, processing and fermenting indigo, to dyeing, most of their production procedures are performed manually using traditional methods. While upholding the revered traditions of the centuries-old craft, BUAISOU has pushed the boundaries of Japanese natural indigo dyeing beyond textiles and communicates with contemporary audiences through diverse collaborations with international brands and designers from Jimmy Choo, Tory Burch, NIKE, to Artek and more. 
This exhibition will highlight BUAISOU's unique working model and ethical production. Through natural fermentation processes without the use of industrial chemicals and material recycling for their tools and studio they work in, BUAISOU maintains and champions a harmonious ecosystem between nature, human and textiles through their works of Japanese natural indigo. Throughout the exhibition, visitors are invited to reflect on the value of labour woven into the familiar textiles we use daily.
Please refer to Special Arrangements for the latest access and entry requirements.
| | | | |
| --- | --- | --- | --- |
| Artwork production of BUAISOU is supported by Okumura & Co., Bonarm and Ikuhiro Okada |   |   |   |