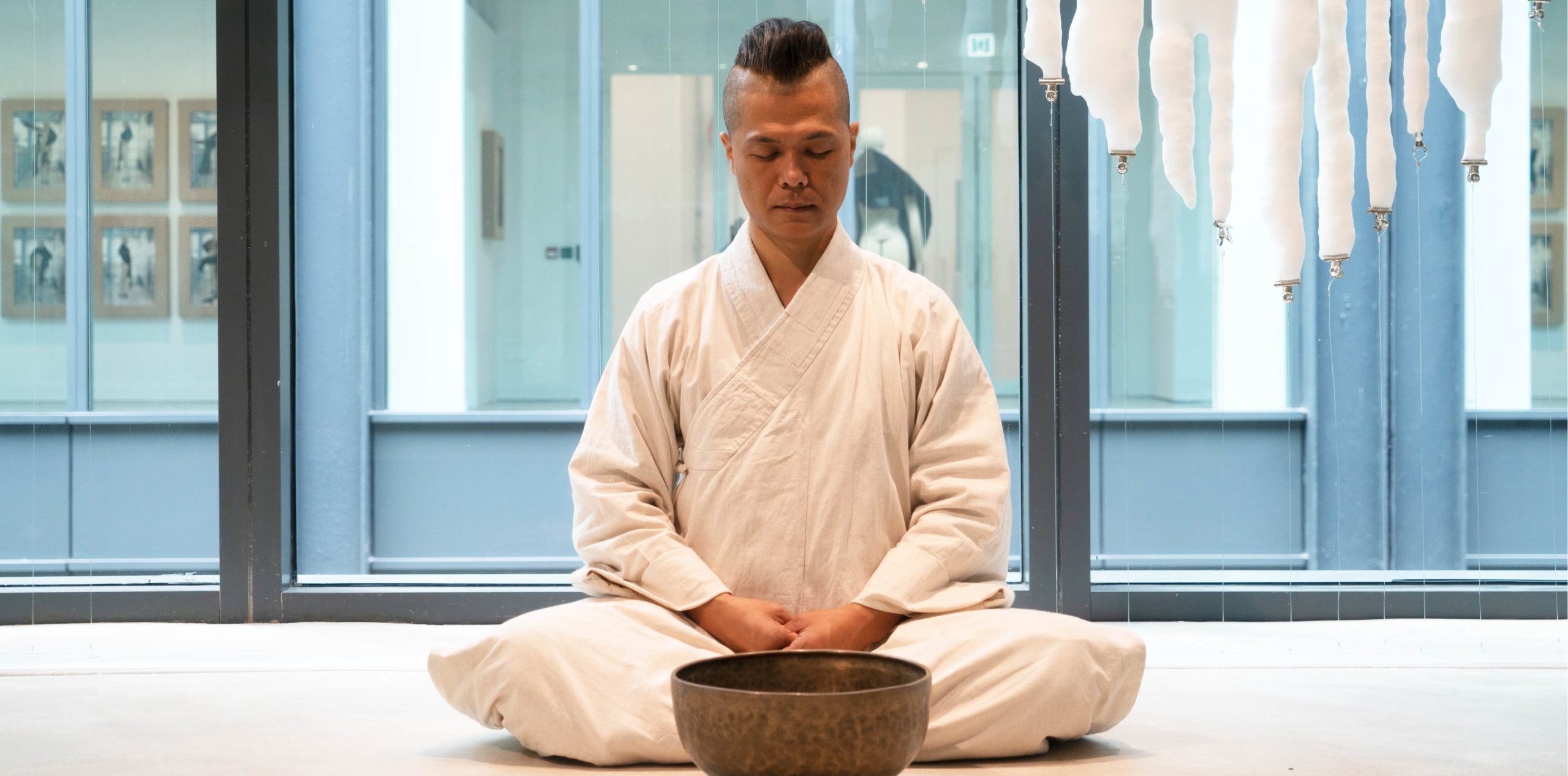 Weave the Sound: Sound Journey of Himalayan Singing Bowls
Due to popular demand, this event has already been fully booked. Thank you for your support!
A participatory and multisensory experience by Tsang Man-Tung on Yin Xiuzhen: Sky Patch !
Through a combination of a gallery tour and participatory exercise, this event gives visitors the chance to enjoy a multisensory experience in a museum setting.
Inspired by Yin Xiuzhen's Prajnaparamita , artist and Himalayan singing bowl player Tsang Man-Tung from Allpamama will lead a meditative, participatory-based workshop. Join us after-hours at CHAT for this unique experience! 
The soothing bell-like vibrations of the singing bowls create a meditative atmosphere for a heightened viewing experience of the artworks on view. Participants will be invited to take part in breathing exercises and enjoy a unique journey with the artist, allowing participants to experience the physicality of Yin Xiuzhen's artworks through listening, observing and meditating.
Content:
Admission
Breathing exercises
Listen to singing bowls
Observe in silence
Listen to singing bowls
Sharing
Sitting cushions will be provided. Participants are also encouraged to bring their own meditation cushions to the event.
Founding Donor
Main Donor
Supported by
Partners