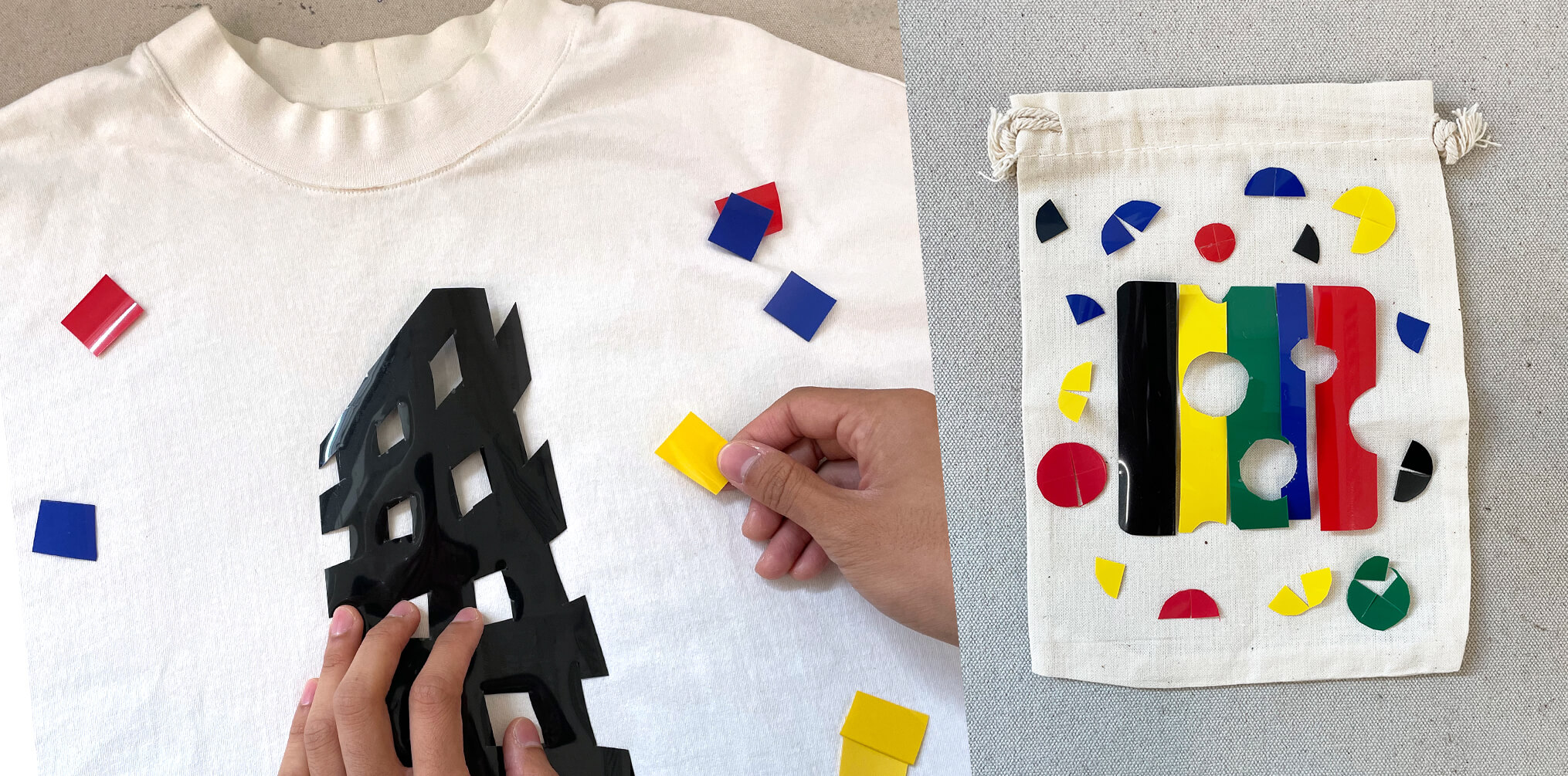 Shapes of the Show: Visuals to Vinyl Workshop
How can exhibition displays and their design elements be creatively documented onto textiles?
In this workshop, participants will collect design elements from the exhibition on view and collage them onto a textile using the technique of heat transfer vinyl. The workshop will be supplemented by a focused tour of the concurrent exhibition Spinning East Asia Series I: A Compass in Hand, during which participants will photograph design elements of interest using their own smartphones that will later be used as shapes for collaging.
The workshop will provide guidance to participants of all ages on how to observe artworks on view and to gather design elements into a cohesive composition. Participants are required bring in an old textile item to upcycle, such as a T-shirt, collared shirt or a tote bag.
Experience level: Suitable for participants aged 12 or above; no prior experience required
Material needed: Smartphone and an old textile item (cotton, non-stretchy and flat in texture is strongly preferred); all other materials provided
Language: Cantonese and English
Founding Donor
Main Donor
Supported by
Partner