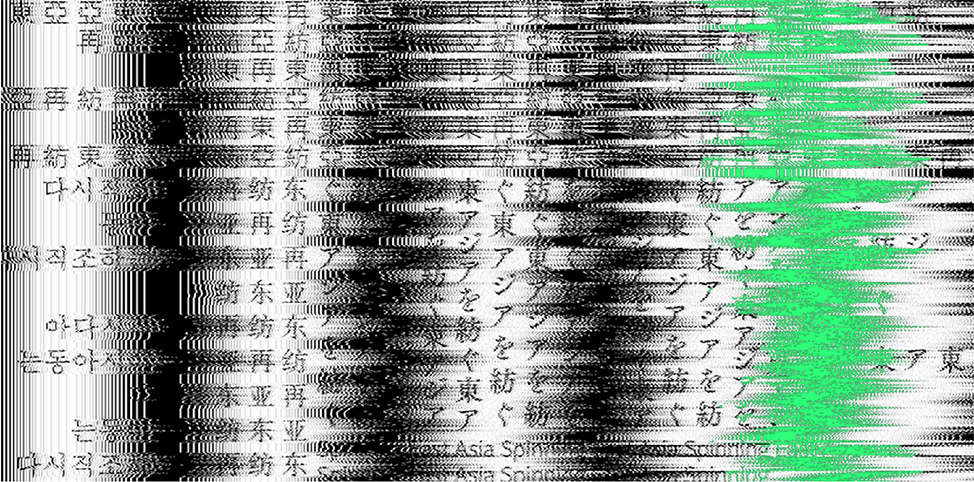 Spinning East Asia Series I: A Compass in Hand
In modern times, East Asia has navigated through waves of geopolitical, economic and cultural crises, both internal and external, with countries and territories in the area simultaneously tested by the challenges of globalisation and multilateral relations. Shared among its people groups are knowledge systems and hard-learned lessons from history. Yet there are also paradoxical perception and deep-rooted antagonism mixed with interdependence and disdain that accompanied the establishment and collapse of cultural identities.
CHAT's focus on textile and its cultural contexts offered an alternative entry point for our quest into and reimagination of the notion of 'East Asia'. The materiality of textile, as well as its intricate connections with mankind in political, economic, social and cultural contexts throughout history, have provided leads and inspirations in the process of reconsidering, or spinning, and revisiting East Asia.
Titled A Compass in Hand, the first chapter of the Spinning East Asia Series sets out to navigate through, explore and articulate the entangled web of familiar yet alien, complex and constantly evolving social and cultural circumstances. 15 individuals and collectives of artist-designers embark on their research and creative journey, seeking to address how the historical, social and ideological landscapes of East Asia are accepted and shaped by individual cognition, formed as a result of the friction between various individual and collective forces. Here, textile as a method and idea is articulated through the study of 'East Asia' by exhibiting practitioners and presented through multiple forms such as materiality, technique and cultural meaning.
Some artworks contain interactive sessions during specific timeslots.
Good Good Market 2021 by Kim Hwang
Performance in collaboration with Unlock Dancing Plaza will take place during the following timeslots.
2022.02.12 2:00-6:00pm
2022.02.20 2:00-6:00pm
2022.02.27 2:00-6:00pm 
Omikuji Game by Hugh Davies
The work invites your participation up to 30 minutes at the following timeslots on a first-come-first-served basis. Kindly follow the instructions from CHAT Ambassadors.
Mondays, Wednesdays, Saturdays and Sundays: 12:30-5:30pm
Thursdays and Fridays: 3:30-5:00pm
Identification and Stress Test of Hanzi in East Asia by Wang Zhi-Hong
A total of 300 copies of leaflets designed by the artist will be available for visitors to take on the following dates.
2021.11.27
2022.01.01
2022.02.27
Founding Donor
Main Donor
Supported by
Partner