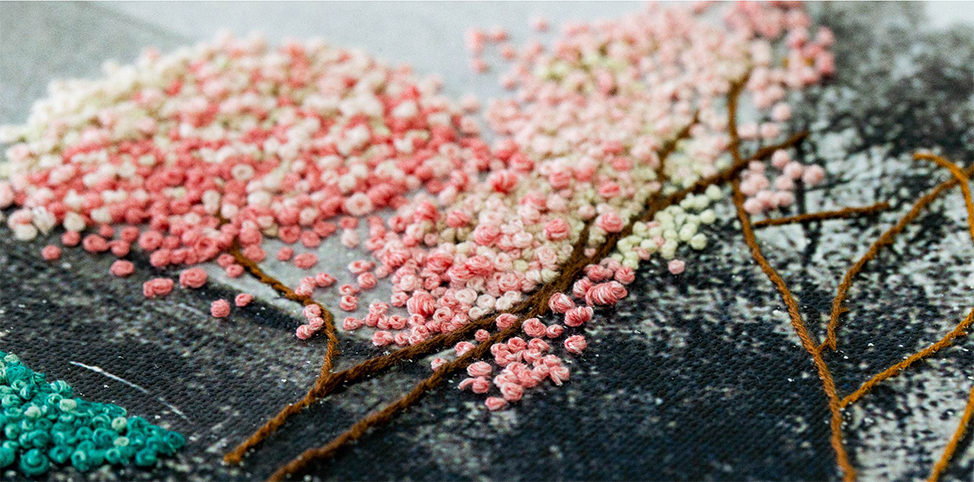 Sewing Fields Special: Post-Pandemic Holiday and Labouring
In addition to the workshops using old photos of Nan Fung Textiles, Hou I-Ting and CHAT will collect old photos from the Hong Kong public for a collective embroidery session at Hou I-Ting's artwork Sewing Fields: CHAT Living Room . In the process, we encourage expanded discussions on the changes people experienced in the concepts and relationships of rest and labour, individuals and community, confinement and freedom under the impact of pandemic. 
We invite participants to bring in old photos of family, cityscape, home and living, labour at home, resting room of labours, community activities, home-based stories, memories, etc.
Participant will receive an email notification and be invited to submit a high-resolution photo upon successful application. The photo will be output into a black-and-white 30 x 20cm canvas as the fabric base for embroidery. Participant can bring home their own embroidery artwork after the workshop.
Language: Mandarin & Cantonese, interpretation to English
Experience level: Suitable for participants aged 8 or above. Participants aged 8 to 12 must be accompanied by an adult. Suitable for beginners.
Material needed: All materials provided.
RSVP: (Google Form: https://forms.gle/VYvySe6y6wdJ6Sqt6) 
Founding Donor
Main Donor
Supported by
Partner