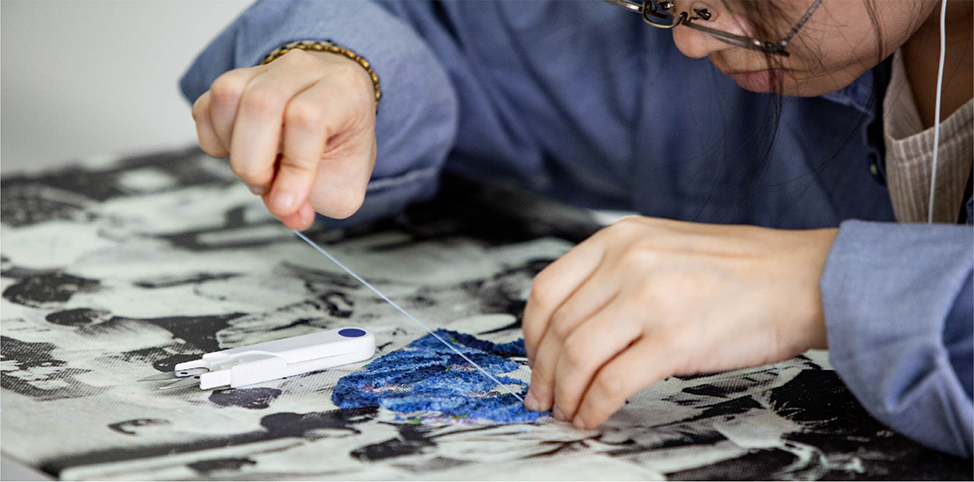 Sewing Fields: CHAT Living Room
This season, The Hall at the Mills will be transformed into a cosy yet open living space through Hou I-Ting's artwork Sewing Fields: CHAT Living Room.
The action of pulling a needle and thread through canvas can be read as an interception of the present into the past. In this installation, Hou I-Ting has selected 12 old black-and-white photos of Nan Fung Textiles from the CHAT Collection and invites participants to embroider on the select photographs. This collaboration is a way of bringing body movements into the process of recreating the historical images. 
In addition to old photos of Nan Fung Textiles, Hou I-Ting will also collect old photos from the Hong Kong public for a collective embroidery creation. In the process, we encourage expanded discussions on the changes people experienced in the concepts and relationships of rest and labour, individuals and community, confinement and freedom under the impact of pandemic. 
Founding Donor
Main Donor
Supported by
Partner