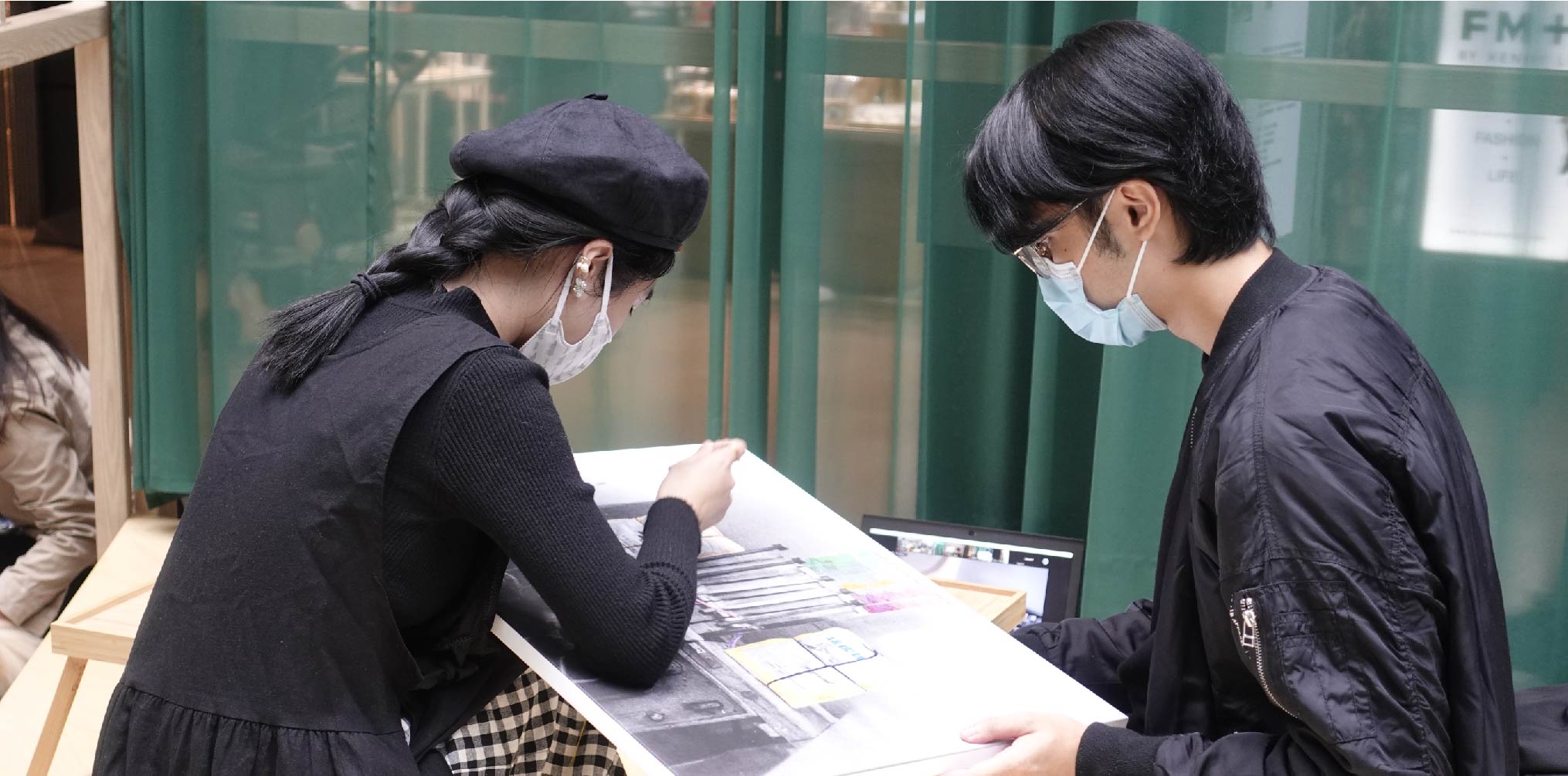 Sewing Fields: CHAT Living Room
Due to the overwhelming response from the Spinning East Asia Series I, we will be extending the display of Hou I-Ting's artwork Sewing Fields: CHAT Living Room to Spring 2022! Come join us at CHAT Lounge to share in the joy of embroidery!
The action of pulling a needle and thread through canvas can be read as an interception of the present into the past. We invite visitors to embroider on selected old black-and-white photos of Nan Fung Textiles from the CHAT Collection. This artistic participation is a way of bringing body movements into the process of recreating the historical images. 
The canvases with embroidery by CHAT visitors will be sent back to the artist after the exhibition period for continuation of art creation. 
Experience level: Suitable for participants aged 8 or above; participants aged 8 to 12 must be accompanied by an adult. This activity is better suited for participants with some stitching experience but suitable for beginners as well.
Material needed: All materials provided 
Walk-ins welcome
Please refer to the Special Visitors' Notes for the latest access and entry requirements.
| | | | |
| --- | --- | --- | --- |
| Founding Donor | Main Donor |   |   |