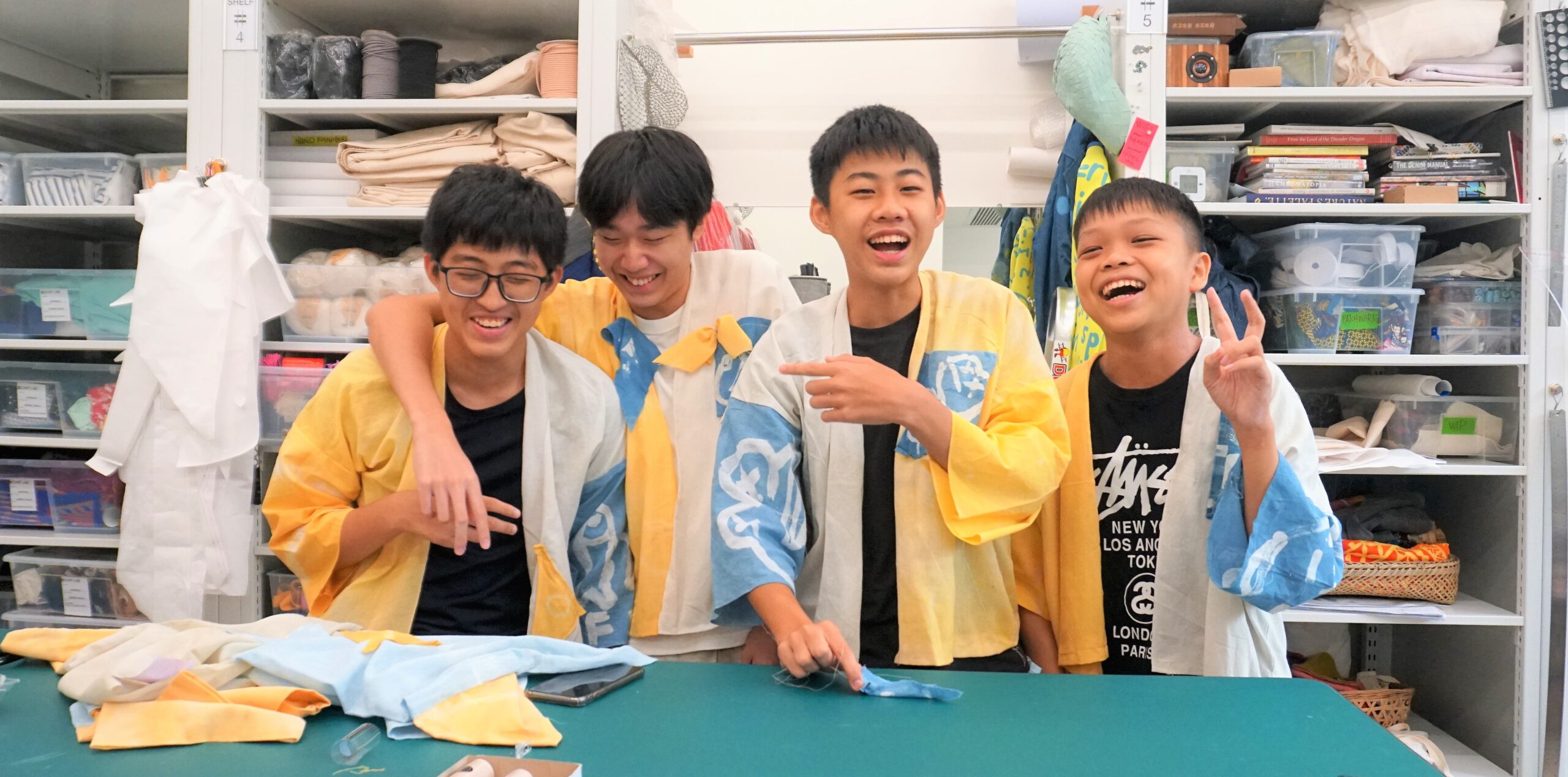 Seed to Textile
The garments we wear every day are composed of fibres, many of which are derived from natural materials.
CHAT's ongoing community programme Seed to Textile has been tracing the roots of textile production since 2019 and exploring the contemporary significance of the relationship between textiles, humanity and the nature world. Stepping into the 4th year of the programme, we extend our experiences and learnings from the community to the younger generation in local schools to nurture our young Seeders.
We unfolded the programme by inviting local farmers to pass the knowledge of growing plants that can be used to create natural dyes to primary and secondary school students at school farms and the rooftop farm of The Mills. With our hand-grown natural resources, CHAT collaborates closely with an alumnus of Seed to Textile, multidisciplinary artist Hao Lap Yan Benjamin and two other groups of local artists to lead workshops that create works of art which also serve as practical commodities. Benjamin harnessed food waste and plants cultivated by the students to create natural dyes for textiles. Local art studio Mudwork led woodworking workshops and, together with students, built a cart that will be utilised to conduct dyeing workshops on-the-go. Indigo artist Makie Chang taught students zero-waste cutting and sewing techniques to fashion bespoke organic garments that are one-of-a-kind.
The students also journeyed to Kadoorie Farm and Botanic Garden where they encountered indigenous Chinese indigo thriving in its natural habitat and explored the Jockey Club Lo Wai Chinese Herb Garden which houses Chinese herbs that can function as natural dyes. Supplementing with a yoga session infused with inspiration of nature, the programme aims to search for the balance of body and soul with the nature and our community. The results of a yearlong efforts will be exhibited in CHAT Winter Programme 2023.
We invite our audiences to join us in exploring: Can we achieve a sustainable ecology by collaborating with the nature world and with each other?
Participating schools:
C.C.C. Kei Faat Primary School (Yau Tong), Hoi Pa Street Government Primary School, St. Francis Xavier's School, Tsuen Wan
Acknowledgements:
Jockey Club Lo Wai Chinese Herb Garden, Kadoorie Farm and Botanic Garden, Metta Yoga & Healing Circle, Sustainable Ecological Ethical Development Foundation