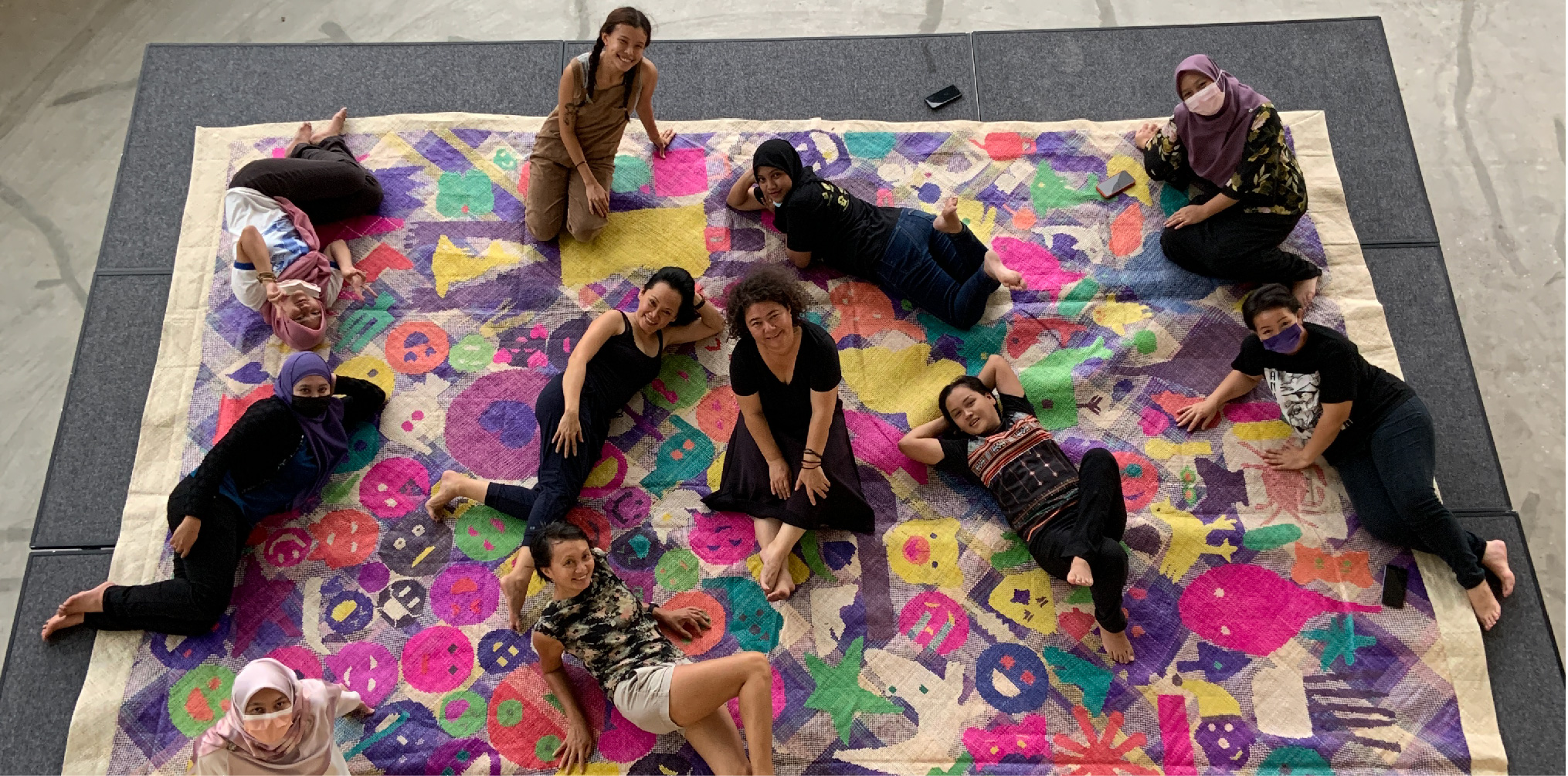 Open Call for Come Closer Open Stage @ Tikar Emoji
CHAT is calling for talents for the Come Closer Open Stage @ Tikar Emoji at The Hall of The Mills!
In conjunction with CHAT Summer Programme 2021 – Yee I-Lann: Until We Hug Again , a large handwoven tikar (mat) stage will be installed at The Hall of The Mills this summer.
Titled Tikar Emoji , the colourful handwoven artwork was realised in collaboration with Yee, the Dusun/Murut land people and the Bajau Laut/Sama Dilaut sea people of Sabah. On the tikar, traditional patterns and smiling emojis are interwoven. Traditionally, tikar creates an active space for people to gather and spend time with family, friends and their communities.
Expanding on this function of tikar, CHAT will transform Tikar Emoji into an open stage for public enjoyment with storytelling and creative events that channel positive energies and the idea of resilience through the power of art from Sabah to Hong Kong, from individuals to communities.
We are calling for talents from all backgrounds, regardless of age, skin colour or ability, to generate positive energy through various performative experiences, ranging from singing, dancing, acting, clowning, comedy acts, storytelling, musical acts, magic, puppetry, performance art, workshops and demonstrations relating to craftsmanship, making and etc., which…
– Exude positive energies to put a smile on audience's faces
– Engage and empower
– Appreciate nature and natural resources
– Introduce a forward-looking sentiment
– Showcase resilience in the midst of COVID-19
– Carry NO commercial or self-promoting elements
Application deadline: 18 July (Sunday) 11:59pm
A video introduction of the venue and programme background will be sent to you via email.
What CHAT can offer
– Free stage
– Promotion through CHAT's communication channels
– Maximum 4 microphones and 2 portable amplifiers with electric outlet
What CHAT is unable to provide
– Stage lighting
– Food and drink
– Logistical and transportation support
– Honorarium
– Photography and video documentation
Founding Donor
Main Donor
Partner