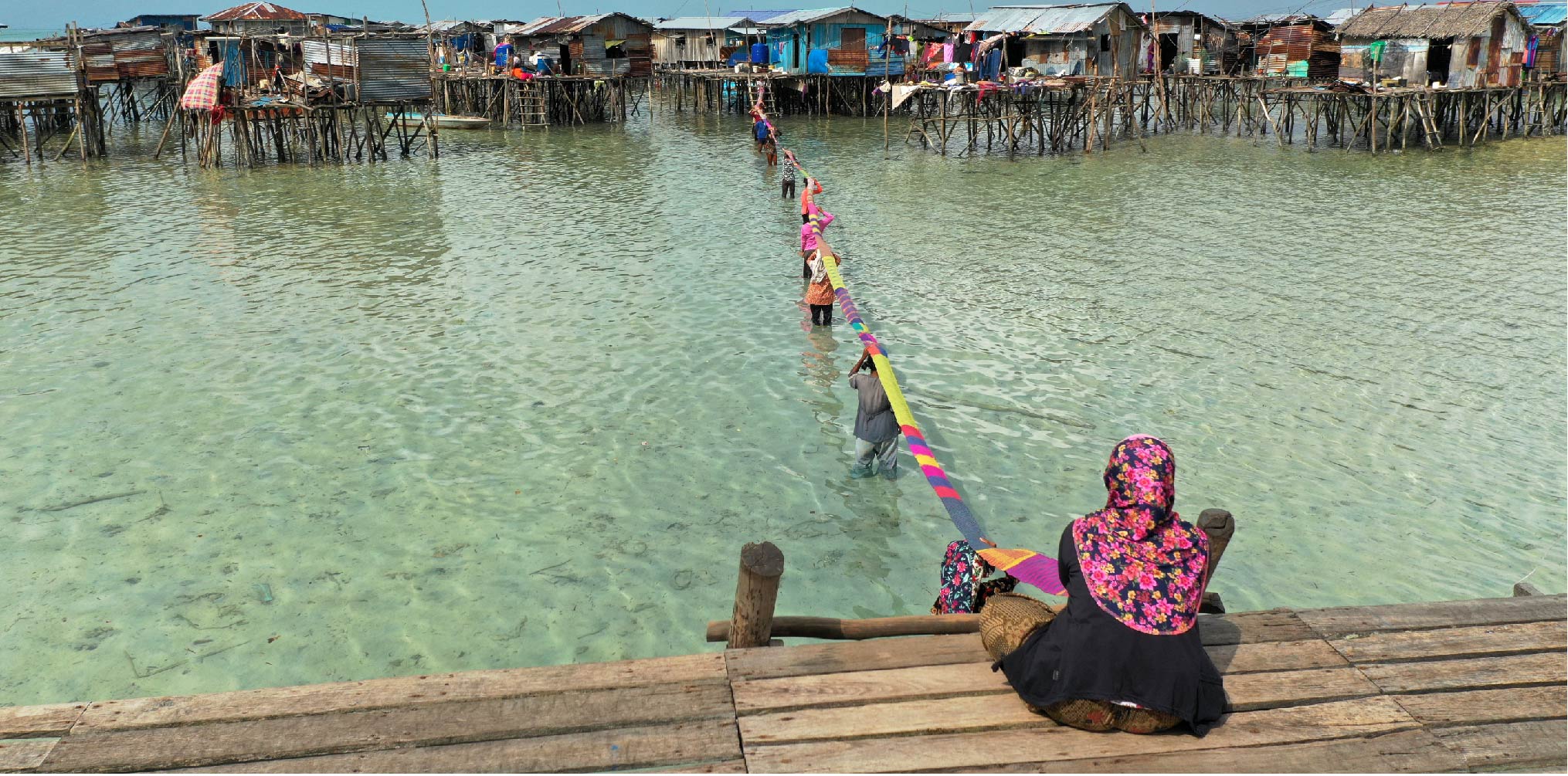 Yee I-Lann: Until We Hug Again
Yee I-Lann: Until We Hug Again  is the first solo exhibition in Hong Kong by Yee I-Lann, an internationally acclaimed contemporary artist from Kota Kinabalu, the State of Sabah, Malaysia.
Yee established her artistic career through digitally manipulating images from found photographs and historical archives. Her works respond to the modern history of the Southeast Asia Archipelago and its colonial past and postcolonial present. Interrogating the nature of photographic imagery, which often subconsciously capture power structures such as hegemony, hierarchy and gender inequality embedded in societies while preserving them as memory or documentation, Yee has been disentangling historical narratives from a single perspective, presenting complex cultural identities formed by multiple ethnicities throughout the geopolitical history of Southeast Asia.
A critical examiner of image production and material nature, Yee carefully chooses materials and techniques for her works. In the exhibition at CHAT, her past and recent works are showcased, emphasising the significance of textiles in Yee's works not only as an active agent to shed light on the absence of female actors in the colonial history of the Southeast Asia Archipelago, but also as a methodology to collectively represent the intricacy of the region's multi-ethnic cultural identity and heritage.
Throughout the exhibition, Yee's works present her personal journey to reconnect with the communities in Sabah as well as the various forms of resilience of her collaborators, who have overcome many difficult challenges as a result of modernisation and the ongoing COVID-19 pandemic. Beyond introducing a postcolonial representation of Sabah, her works in the exhibition will also speak about solidarity, compassion and humour, which are persistent themes in her artistic practice.
*Yee I-Lann, with weaving by Kak Roziah, Kak Sanah, Kak Kinnuhong, Kak Koddil, Tikar Reben , 2021 (Video still)
Founding Donor
Main Donor
Partner