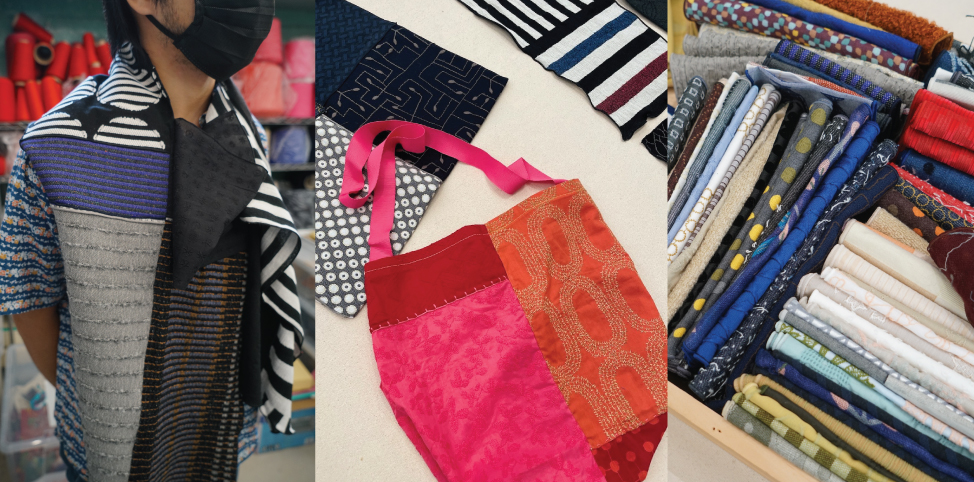 Make Your Own Xmas Gift in NUNO Textiles
In 2019, CHAT hosted the first Hong Kong solo exhibition of Sudō Reiko, the director of textile design studio NUNO in Japan. Ever since, CHAT Shop has carried an extremely popular line of their products and now you can make your own for the festive season!
During this workshop, participants can choose from a wide variety of textiles from the NUNO archive to make their own scarf or tote bag. Come and be immersed in the tactile world of NUNO textiles, and learn hand sewing, machine sewing and embellishment techniques to make a bespoke gift.
Participants will get an upcycled furoshiki and a tutorial on popular Japanese textile-wrapping techniques to package gifts more sustainably using textiles.
Experience level: This activity is better suited for participants with some sewing experience but welcomes beginners as well. Suitable for participants aged 12 or above.
Materials needed: All materials will be provided.
Please refer to Special Arrangements for the latest access and entry requirements.