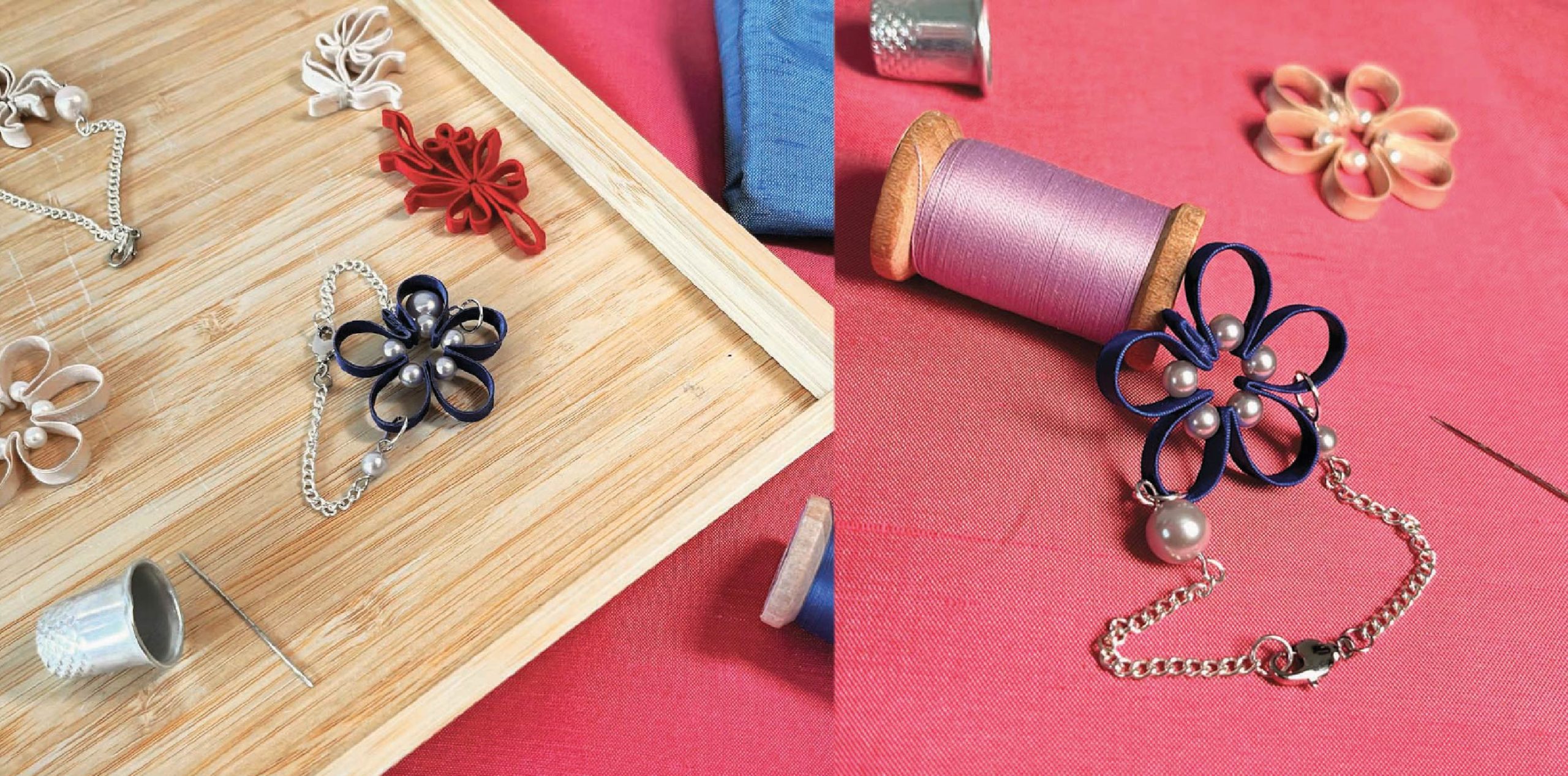 Make Your Own Chinese Flower Buttons
Inspired by Rebecca Pan's Chinese-influenced wardrobe, this workshop teaches the essential steps to create your own Chinese flower button.
CHAT has invited Lee Chun Sze Eunice and Lee Shing Hung Casey from the Hong Kong Cheongsam Association, to teach flower button making techniques. In this three-hour workshop, participants will learn to use traditional motifs, crafts and materials, to make a flower button from scratch, then turn the button into a unique accessory crafted with beads and metal trimmings.
Take part of the museum experience home by making these miniature textile sculptures and add a touch of Rebecca's elegance to your style.
Experience level: This activity is better suited for participants with experience but welcomes beginners as well. Suitable for participants aged 16 or above.
Materials needed: All tools and materials will be provided.
Language: Cantonese and English