Lee Chun Sze Eunice
Lee Chun Sze Eunice is a designer, lecturer and researcher with special interest in traditional cheongsam and sustainability. Ms Lee is a committee member of the Hong Kong Cheongsam Association. She was invited to present her designs on contemporary cheongsam in Muse Fest HK 2018: Experiencing the Tales of the Old Hong Kong – Cheongsam & Nanyin Party, at Hong Kong Museum of History and Faithful to the Craft – The Oral Legacies: Intangible Cultural Heritage of the Hong Kong Special Administrative Region Exhibition Month of 2018, in the Prince Kung's Palace Museum, Beijing.
She plays a key role on the promotion of structured programmes on Hong Kong-style cheongsam and is the administrator on a series of courses to younger generations, funded by the Intangible Culture Heritage Funding Scheme of the government. She is also working on the establishment of a digital archives on the styles and production processes on heritage cheongsam.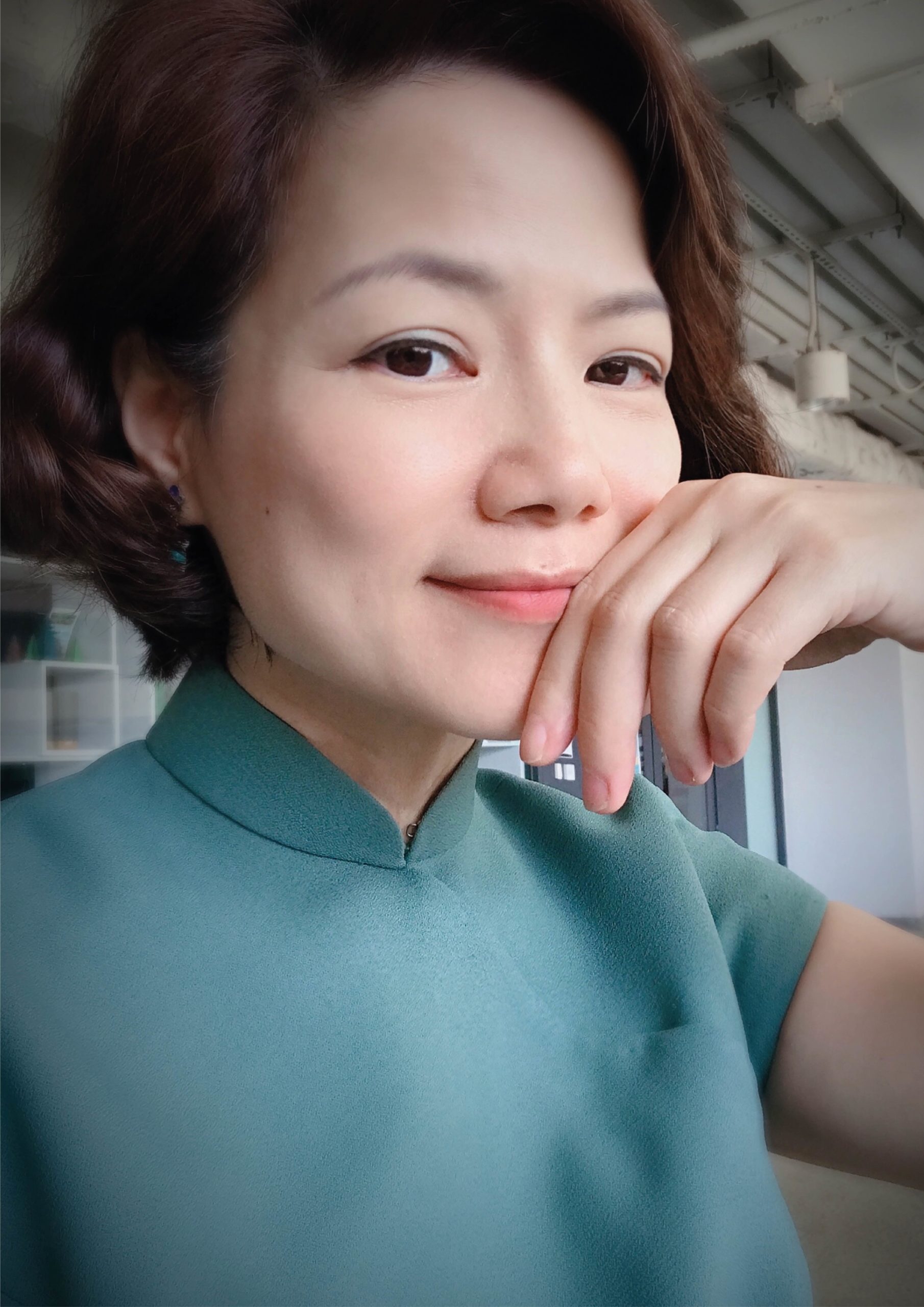 Image courtesy: Lee Chun Sze Eunice
Lee Shing Hung Casey
Lee Shing Hung Casey is a young up-and-coming cheongsam tailor in Hong Kong, who has been learning the traditional craftsmanship from a number of registered Intangible Cultural Heritage (ICH) bearers and experienced master tailors. As a member of the Hong Kong Cheongsam Association, he participates proactively in the promotion and preservation of the Hong Kong Cheongsam Making Technique. Works of Lee have been exhibited in different cheongsam exhibitions in Hong Kong and some are even in the permanent collection of Hong Design Institute Fashion Archive.