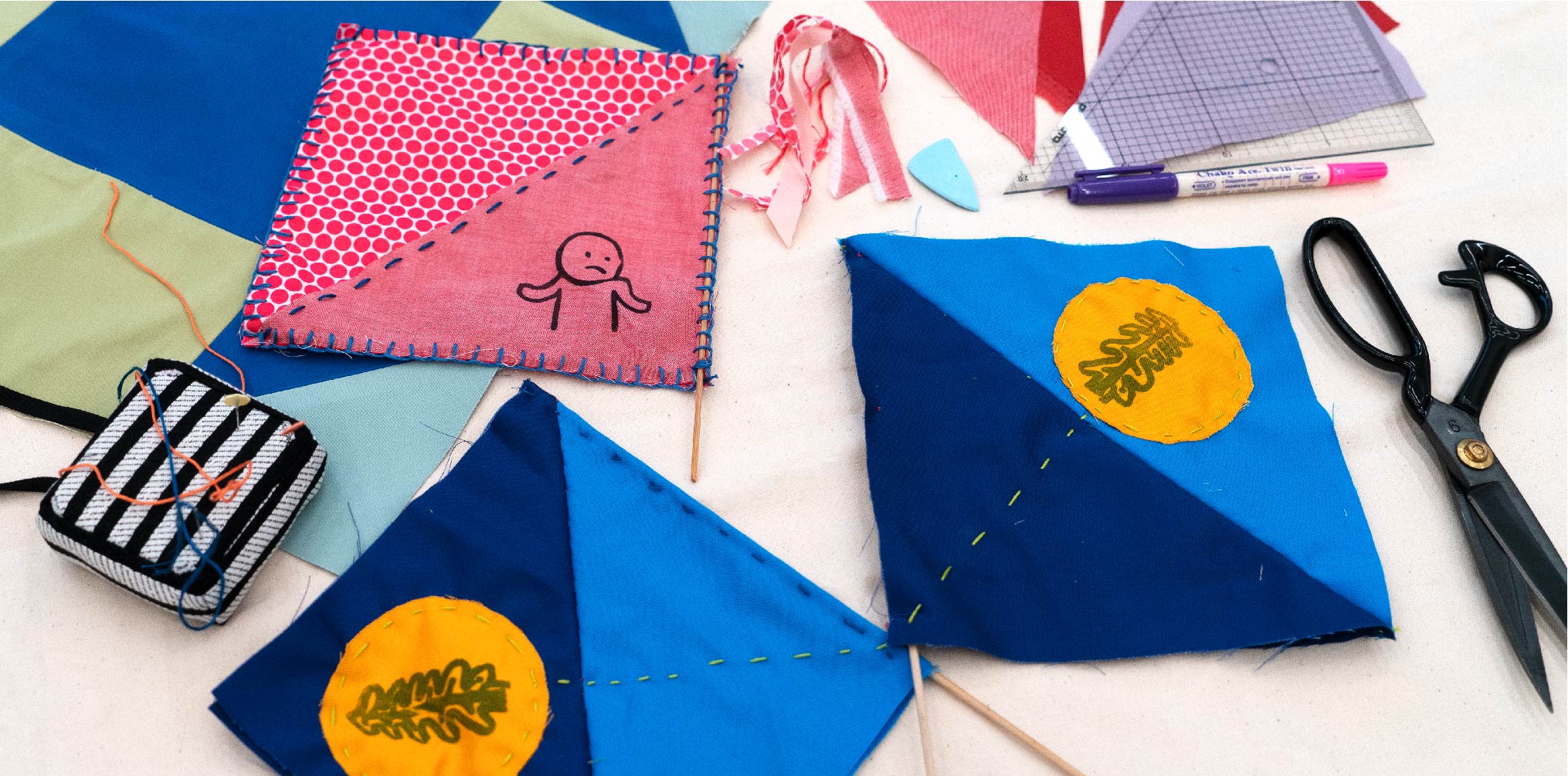 Make Your Own: Care Flag
Semaphores were developed in 17th century France as a coding system and mode of communication in France, and historically these flags have been used for long-distance communication and maritime transportation. On 22 May, a performance and poetic exchange of these semaphore flags will take place at The Hall of The Mills.
In this workshop, participants will make their own small Care flags inspired by the semaphore performance. They will mix and match fabrics, learn basic patchwork, embroidery and embellishment techniques.
The workshop will be held in English with informal Chinese translation.
Experience: Suitable for all ages, children under the age of 8 must be accompanied by an adult. No prior experience is needed.
Materials: All materials will be provided.  
Founding Donor
Main Donor
Partner
Programme Co-Organiser
Programme Partner