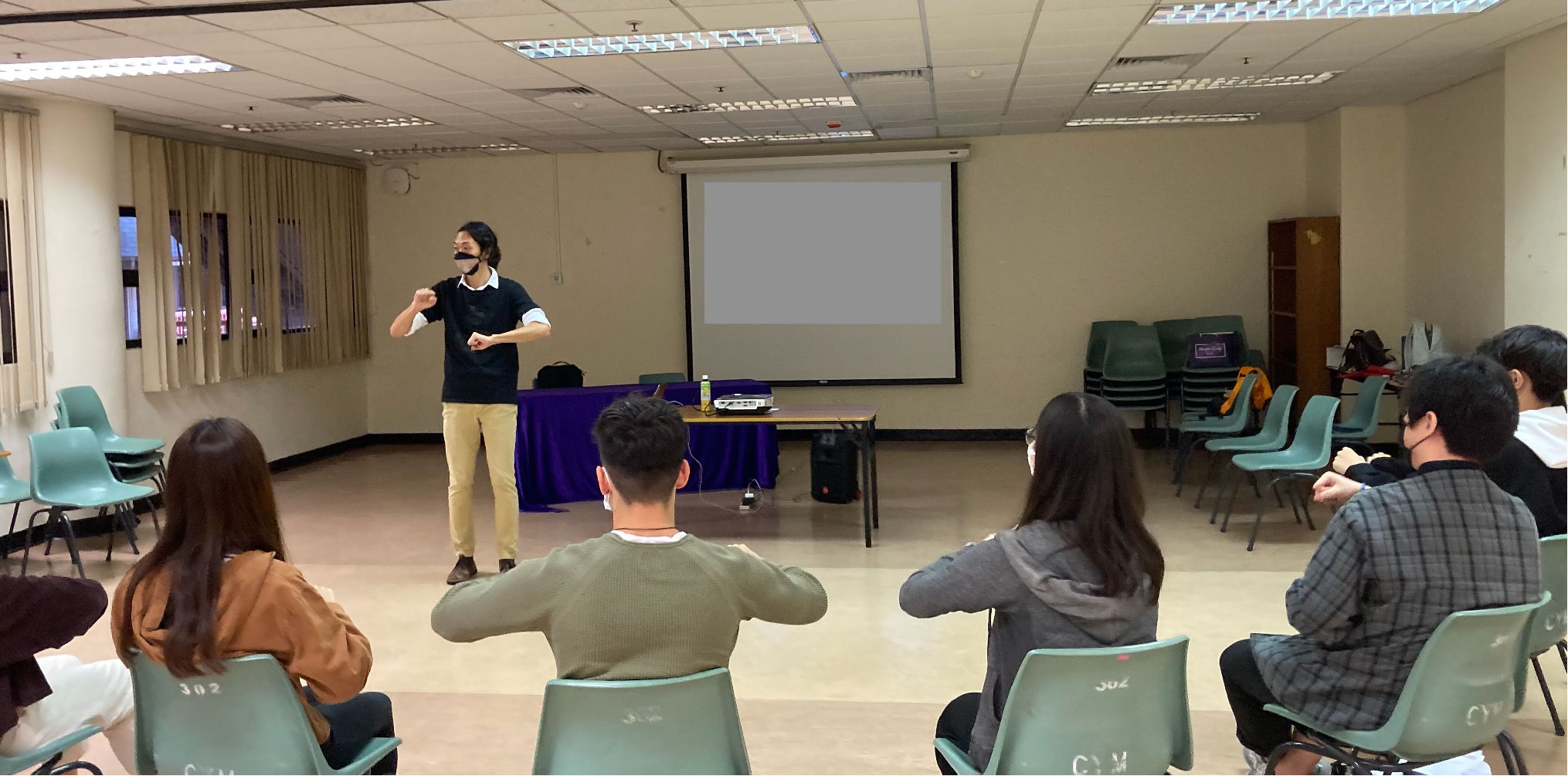 Introduction to Sign Language in Hong Kong and East Asia
Workshop & sharing session $120|RSVP
Sharing session $50 (Zoom)|RSVP
Sign language is a visual language. How does sign language deliver effective linguistic information through facial expressions and body movements? How does political geography, history and culture influence the sign language of a region?
This programme starts with a sharing session followed by a hands-on workshop. Starting with their personal experiences, a Deaf and a sign language interpreter will share their insights on sign language as one that transcends geographical boundaries. They will subsequently explore the interrelationship of neighbouring regions in East Asia via the development of sign language. 
The workshop will be led by a Deaf tutor. Through the contemporary artworks at CHAT, participants will explore sign language in the East Asia region and learn some basic interpreting skills by using local sign language.
Experience: Suitable for participants aged 8 or above; participants aged 8 to 12 must be accompanied by an adult.
Language: Cantonese with Hong Kong Sign Language Interpretation
Founding Donor
Main Donor
Supported by
Partner