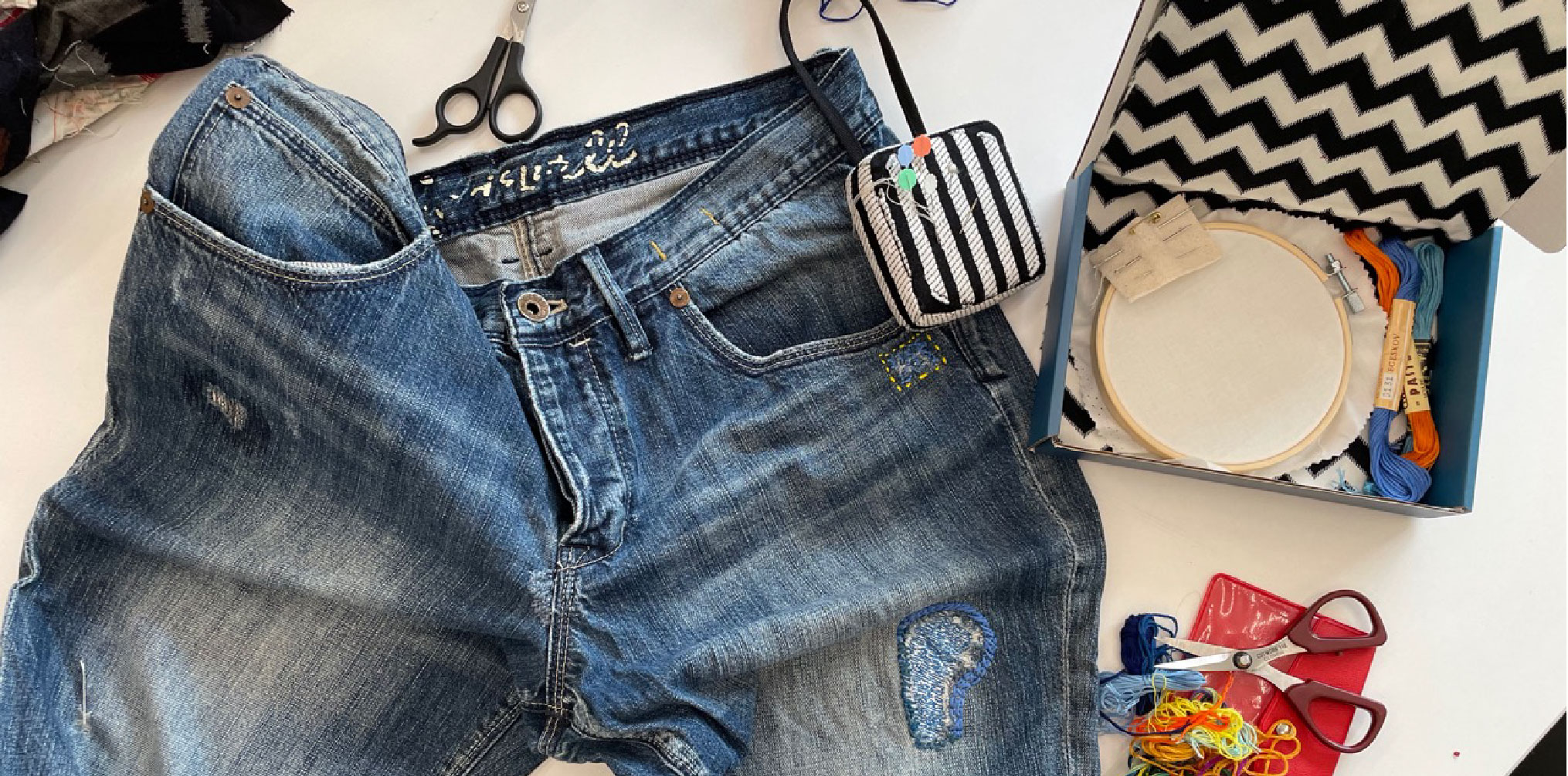 Decorative Mending & Darning Lab
Mend – don't dump! Harness the power of mending and darning to give your pre-loved garments a new life with personal touches to spruce up your outfit! Immerse yourself in the motion of needle and thread and let's make together!
Starting from 30 October 2021, the doors of CHAT Lab will open for mending and darning tutorials. Participants are invited to bring their pre-loved garments that need fixing and learn mending (for woven garments like denim, shirts and trousers) and darning (for knitted garments like leggings, jumpers and T-shirts) techniques to extend the garment's life. A range of mending and darning stitches will be taught according to the specific needs of the participants' garment. Invite friends to join or sign up for multiple sessions to enjoy a discounted bundle offer!
Experience level: Suitable for participants aged 12 or above. This activity is better suited for participants with some stitching experience but welcomes beginners as well.
Material needed: Participants must bring their own pre-loved garment to mend. All materials for use during the workshop will be provided.
A CHAT mending kit (1 embroidery hoop, 2 to 3 colours of embroidery floss, 2 needles, fabric pieces) will be available for purchase on the day of the workshop to take home at HKD120.
Date: 
Every other Saturday
30.10.2021
13.11.2021
27.11.2021
11.12.2021
Time: 
Session 1 Mending: 11:30am-1:30pm (focuses on knitted garments like legging, jumpers and T-shirts)
Session 2 Darning: 2:30-4:30pm (focuses on woven garments like denim, shirts and trousers)
Fee (applicable to a single registration):
HK$180 per head per session
8% off for 2 to 4 sessions (same person) or 2 to 4 persons (same session)
Founding Donor
Main Donor
Partner