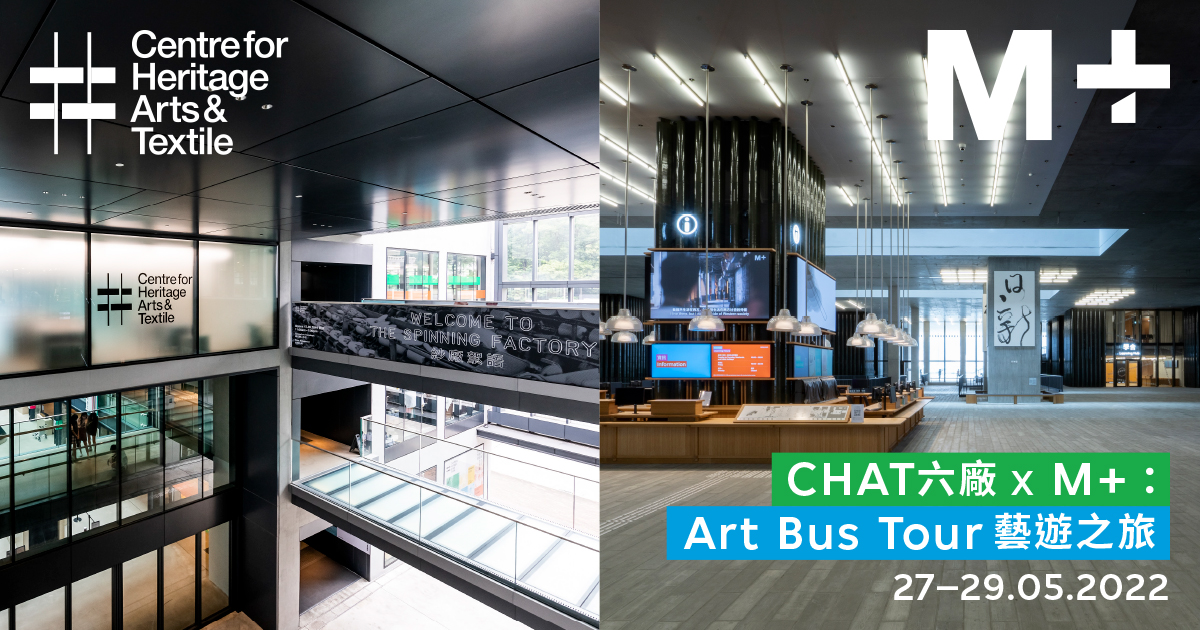 CHAT x M+ Art Bus Tour
Hop on the CHAT x M+ Art Bus Tour running 27-29 May and take a guided journey to CHAT at The Mills and M+, Hong Kong's landmark cultural attractions. On these free bus tours, let CHAT and M+ insiders introduce you to the historical and cultural insights about the Tsuen Wan and West Kowloon districts depending on your itinerary. Participants also receive an exclusivemap highlighting not-to-be-missed hidden gems around Tsuen Wan!
CHAT is the art centre located at the former cotton-spinning mills of Nan Fung Textiles in Tsuen Wan. At CHAT, you can visit the new contemporary art exhibition Spinning East Asia Series II: A Net (Dis)entangled to engage with the notion of 'East Asia' through the lens of textile, and on 27 May, you are invited to join the Curator Tour led by Wang Weiwei and immersive experience Flowers of the Motherland featuring artist Wang Yiquan and collaborator Yang Hao.
At M+, Hong Kong's brand new museum of visual culture, you can visit the galleries showcasing contemporary visual culture. In addition, M+ and Art Basel has co-commissioned moving image pioneer Ellen Pau to create a new site-specific work, The Shape of Light, and will host a live performance on 27 May and artist's talk and screening on 28 May as free public programmes.
Enjoy free admission to M+ galleries via online reservation: https://www.mplus.org.hk/en/plan-your-visit/
CHAT x M+ Art Bus Tour is jointly presented by CHAT (Centre for Heritage, Arts and Textile) and M+.
Date:

27 May 2022 (Friday) 

Time:

5:00–6:00pm (English)

Venue:

Bus 1: From Hong Kong Convention and Exhibition Centre* to The Mills

Bus 2: From Hong Kong Convention and Exhibition Centre* to M+
*Pick-up from Convention Plaza Carpark (1 Harbour Road, Wan Chai) 
Date:

28-29.05.2022 (Saturday & Sunday)

28-29.05.2022 (Saturday & Sunday)

Time:

12:00-1:00pm (Cantonese)

1:30-2:30pm (English)

3:00-4:00pm (Cantonese)

5:00-6:00pm (English)

12:00-1:00pm (Cantonese)

1:30-2:30pm (English)

3:30-4:30pm (Cantonese)

Venue:

Bus 1: From M+* to The Mills

Bus 2: From The Mills** to M+
*Pick-up from M+ Carpark (B1 level)
**Pick-up from The Mills Carpark
Partner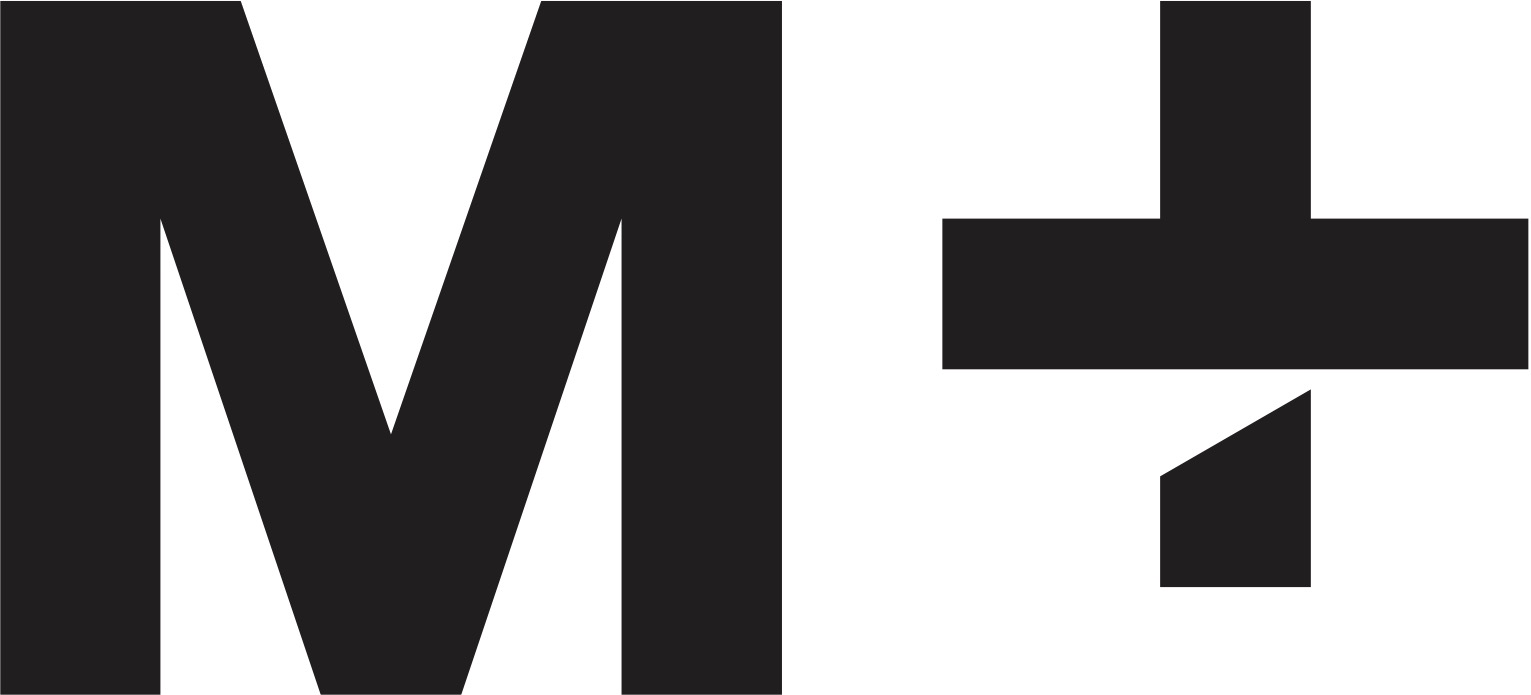 | | | | |
| --- | --- | --- | --- |
| Founding Donor | Main Donor |   |   |