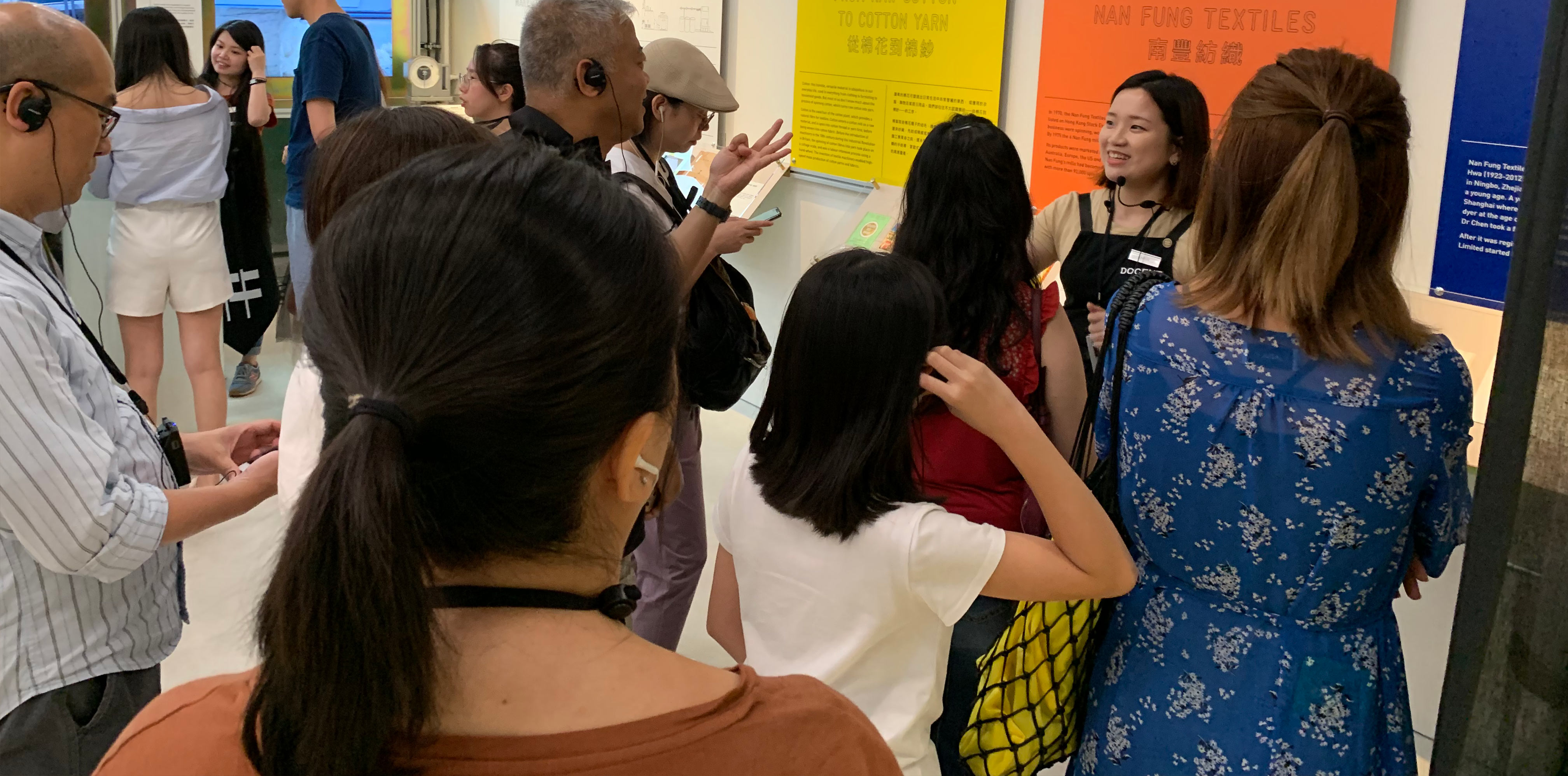 CHAT Winter Programme 2019 Highlights Tour
This tour covers highlights of both current exhibitions – Welcome to the Spinning Factory! and Sudo Reiko: Making NUNO Textiles – and other public art installations at CHAT.
Weekday Tour Schedule (Thursdays and Fridays):
4:30pm, 5:30pm (Cantonese)
3:30pm (English)
Weekend Tour Schedule:
3:30pm, 4:00pm, 5:30pm (Cantonese)
3:00pm (English)
Duration of each tour: 45 minutes
CHAT Winter Programme 2019 Highlights Tour with CHERRY Draw Frame Demonstration (01.12.2019, 21.12.2019, 05.01.2020, 18.01.2020, 02.02.2020, 15.02.2020 )
Let's witness the only draw frame in Hong Kong running at CHAT! Leung Fung Yee (aka Auntie Yee) worked as an experienced machine operator who operated spinning machines at different cotton mills including Nan Fung Textile from 1980s to 1990s. She is now retired but she comes to work at CHAT twice a month to make CHERRY draw frame alive again! The draw frame performing one of the essential processes in the spinning production is donated by the last cotton-spinning mill in Hong Kong, Tai Hing Cotton Mills Ltd. The demonstration as part of the docent tour is free open to public in The D.H. Chen Foundation Gallery.
Come understand what the huge machine can do and chat with Auntie Yee.
1:00pm, 2:00pm, 3:00pm, 4:00pm (Cantonese)
Duration of each tour: 45 minutes
Founding Donor
Main Donor
Supported by