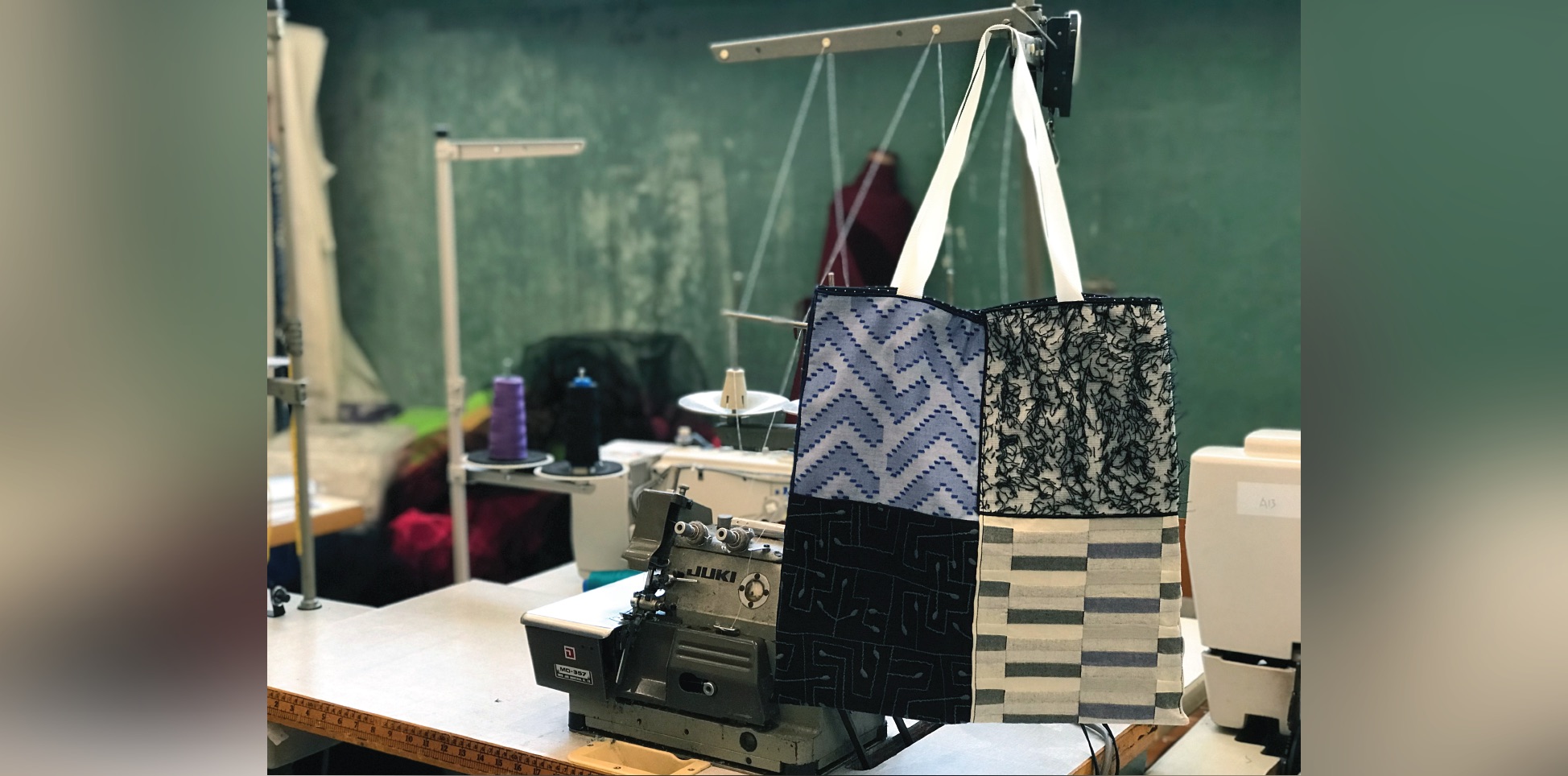 Patchwork Workshop: Tote Bag with Nuno Textiles
(Sewing Techniques Practice, Learn from Experienced Retired Sewing Worker)
Participants will learn to sew a patchwork bag through mixing and matching different fabrics provided by Nuno.
Auntie Hang (a retired sewing worker) will teach participants the basic operations of the sewing machine and share the secrets and tips of bag making. With more than 40 years of experience in the garment industry, Auntie Hang has been working with CHAT in providing professional advice. Through the sewing lesson, we hope to share the basic concepts of garment making and sewing skills with the community.
Suitable for age 15 and above. This course is suitable for beginners.
(Nuno Textiles)
Textiles used in the workshop are designed by Sudo Reiko, the Design Director of textile design firm Nuno in Tokyo. In her practice, she innovates textiles with cotton, silk, wool and polyester, and also integrates traditional Japanese paper and alternative textiles techniques such as heating and needle punching. Her new designs revived old Japanese textile equipment and craftsmanship. To address the problem of textile waste, she often creates new designs from textile damaged during production process. In this workshop, we hope to introduce the design concept of the fabrics and let participants know the stories of the fabrics.
Date: 11.01, 18.01, 01.02, 08.02, 15.02, 22.02.2020
Capacity: 3
Tutors: Kwok Hang Lin (Retired Sewing Worker)
Language: Cantonese
Founding Donor
Main Donor
Supported by