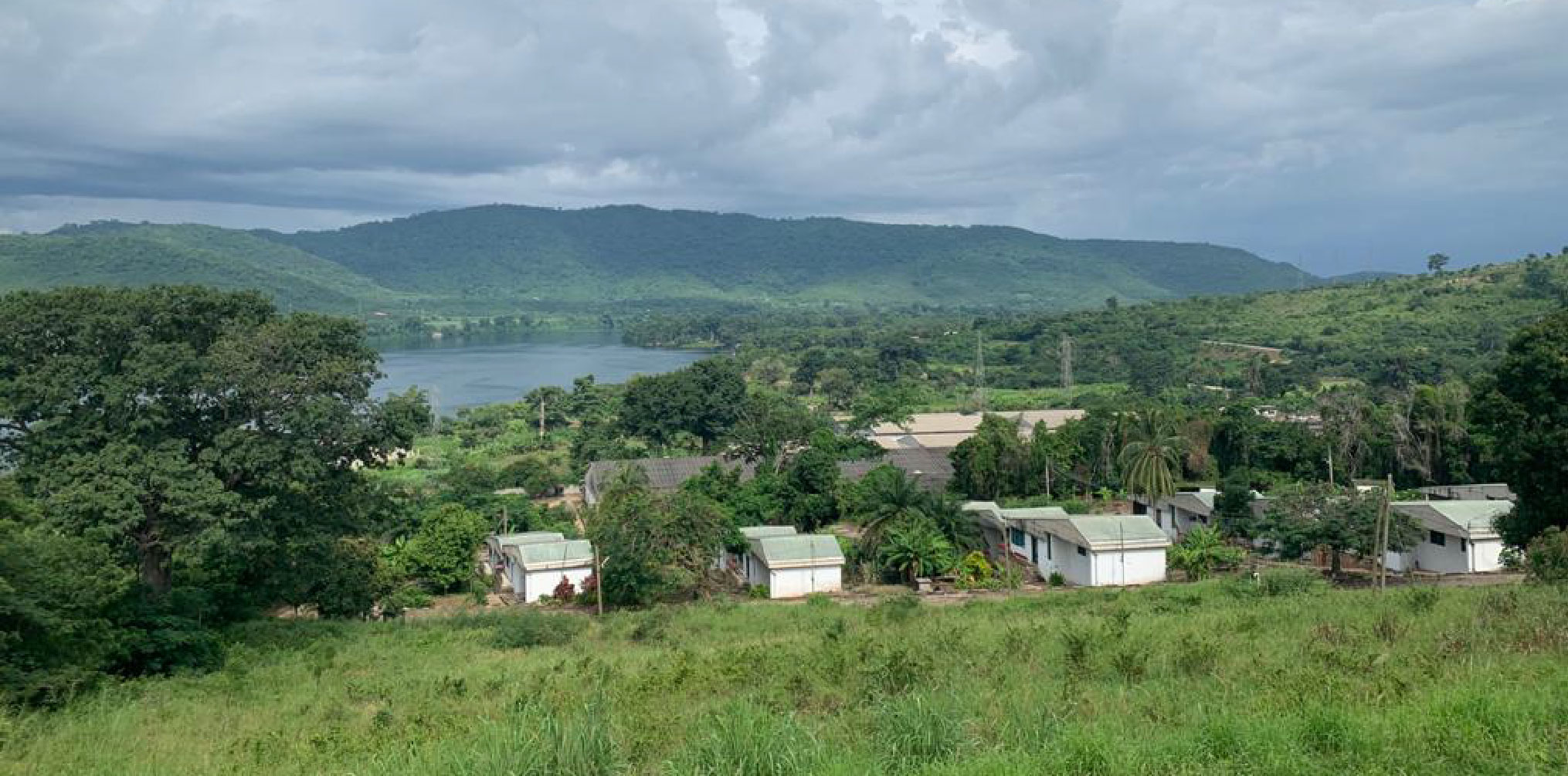 Field Notes: Johanna von Pezold
25.11.2021
CHAT's 2021 Research Grant recipient Johanna von Pezold recounts highlights and snippets from her research trip to Ghana.
The Akosombo dam was built in 1965. It contains lake Volta, the biggest artificial lake in the world. Without this sign, we almost would not have found the entry gate to Akosombo Textiles, which is hidden between trees and mountains along the highway.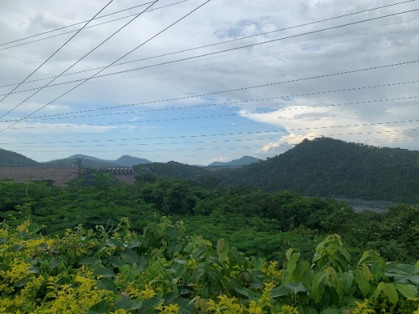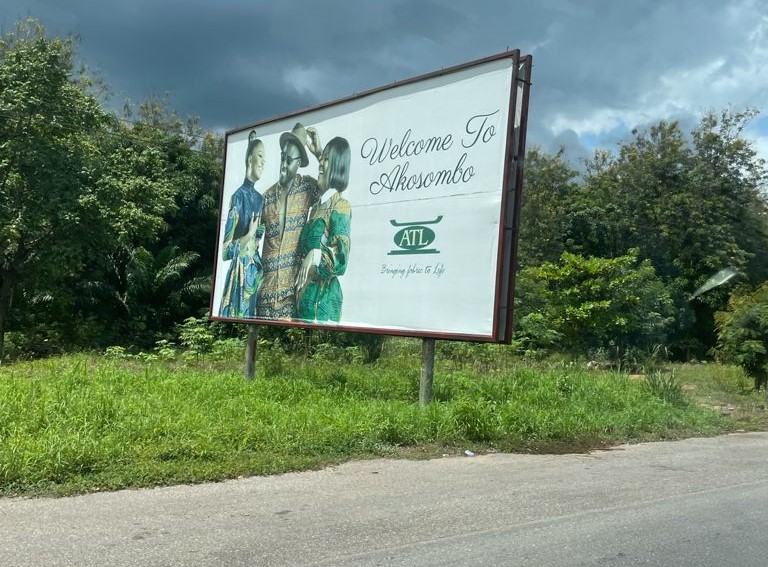 The really cool 60s-style villa that belonged to the Akosombo Textiles founder Cha Chi Ming. It overlooks both the factory and the Volta river.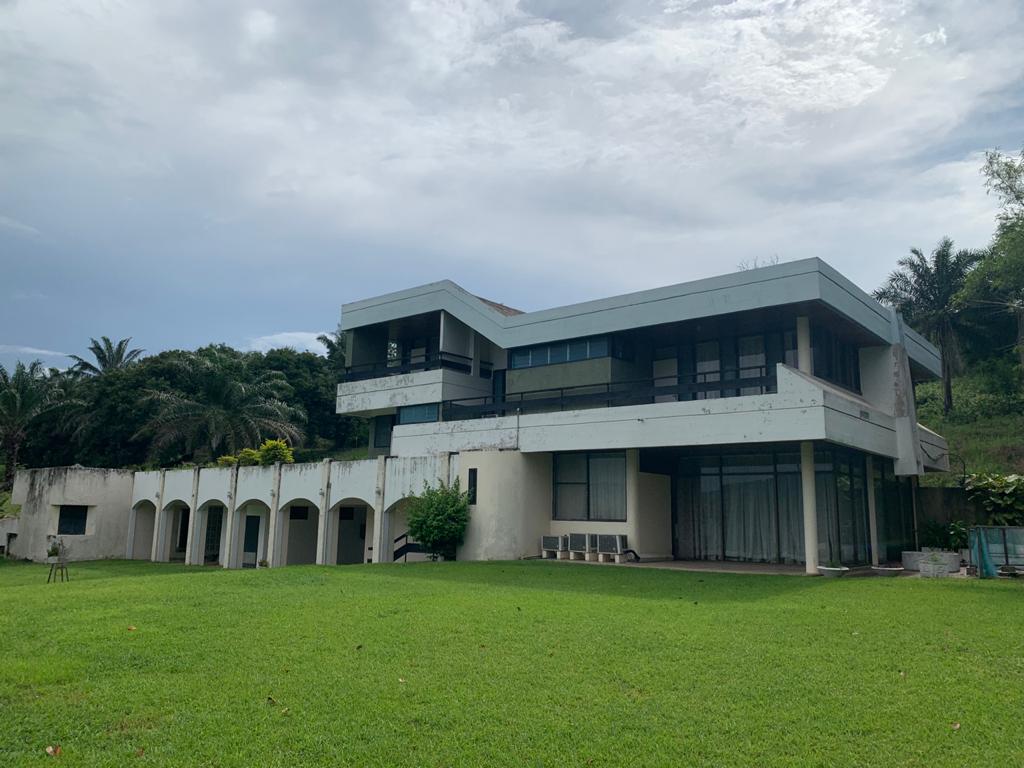 The Akosombo factory was built in the 60s and is located next to lake Volta and surrounded by nature, which makes it a very pleasant place to visit, escaping the bustle of Accra city life.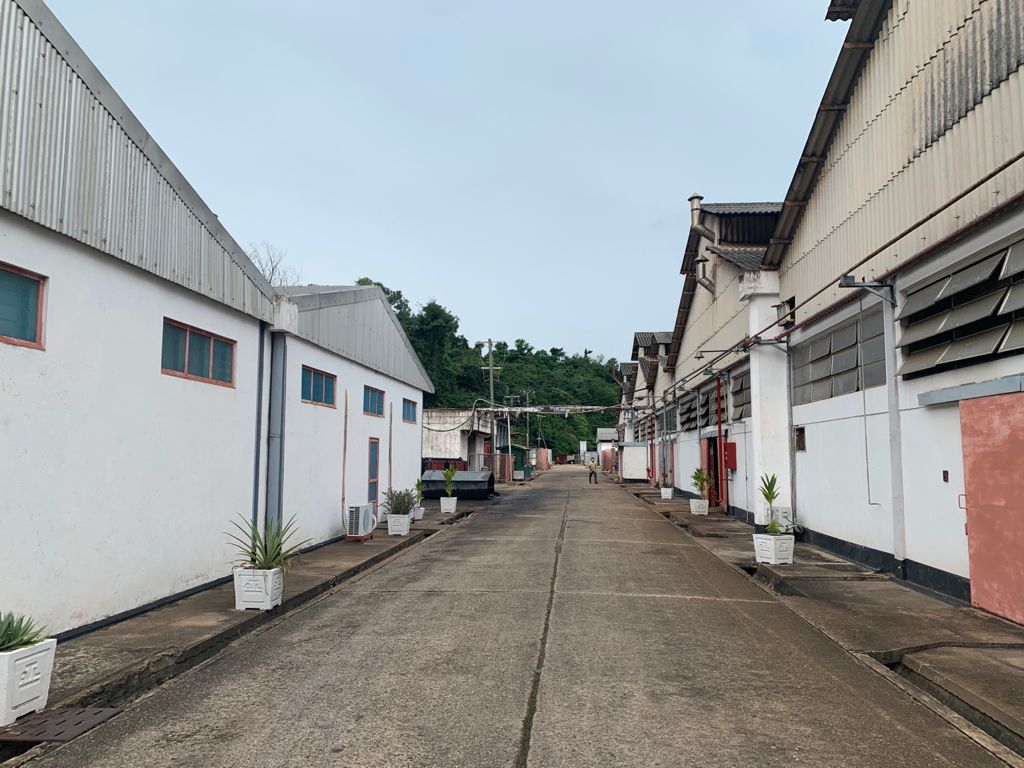 A book with Chinese folk print fabric motifs serves as inspiration in the Akosombo design department. Who would have thought that Ghanian fabric designs can be based on Chinese ethnic minority art?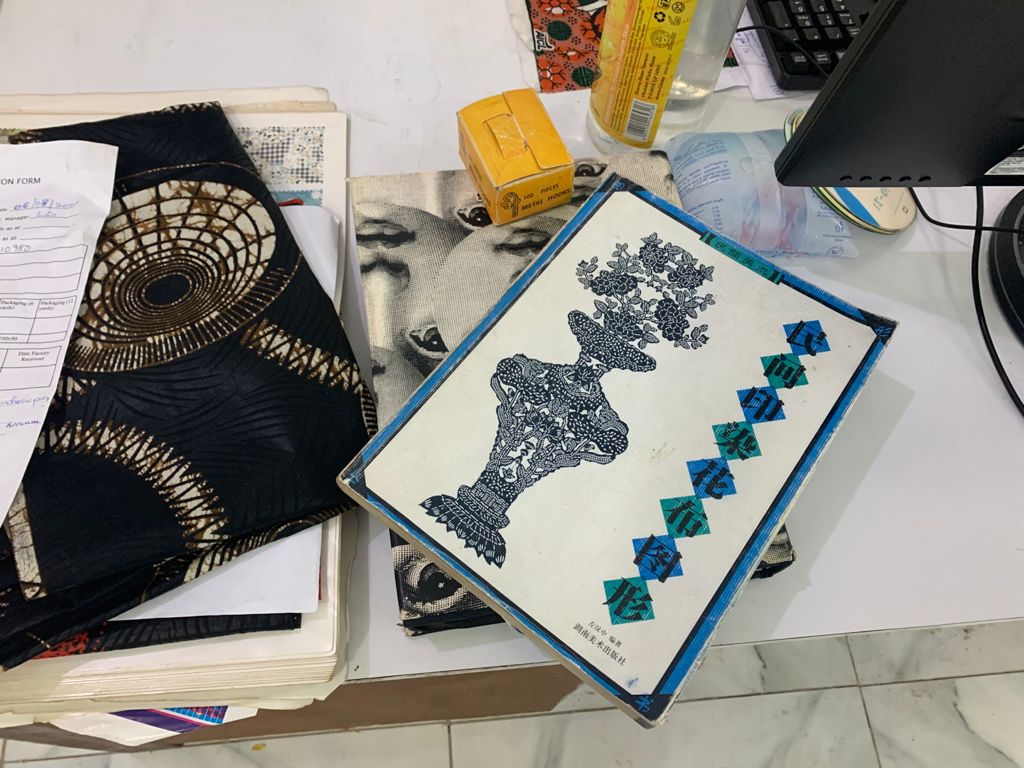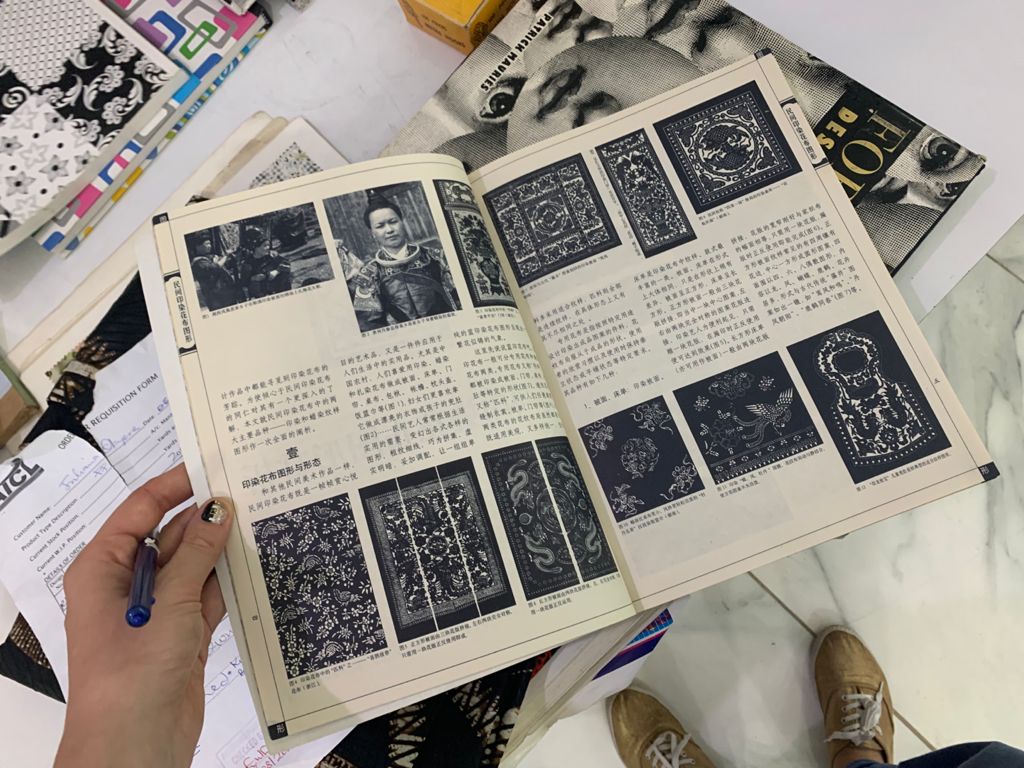 A poster inside the Akosombo factory explaining COVID-19 symptoms. By Summer 2021, there luckily had not been any cases among the workers yet.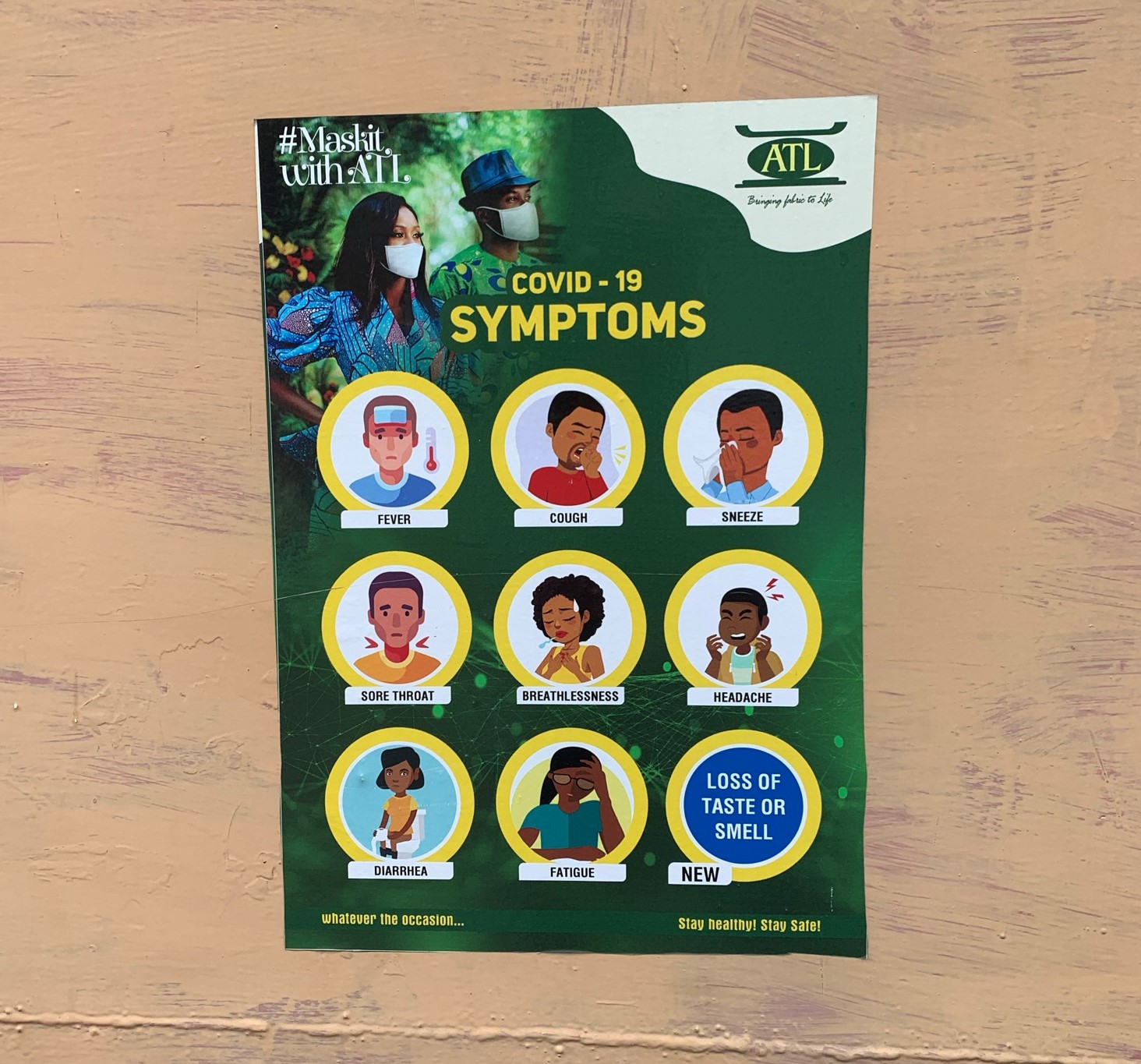 After printing, the fabric goes through several rounds of finishing to make it smooth and colourfast.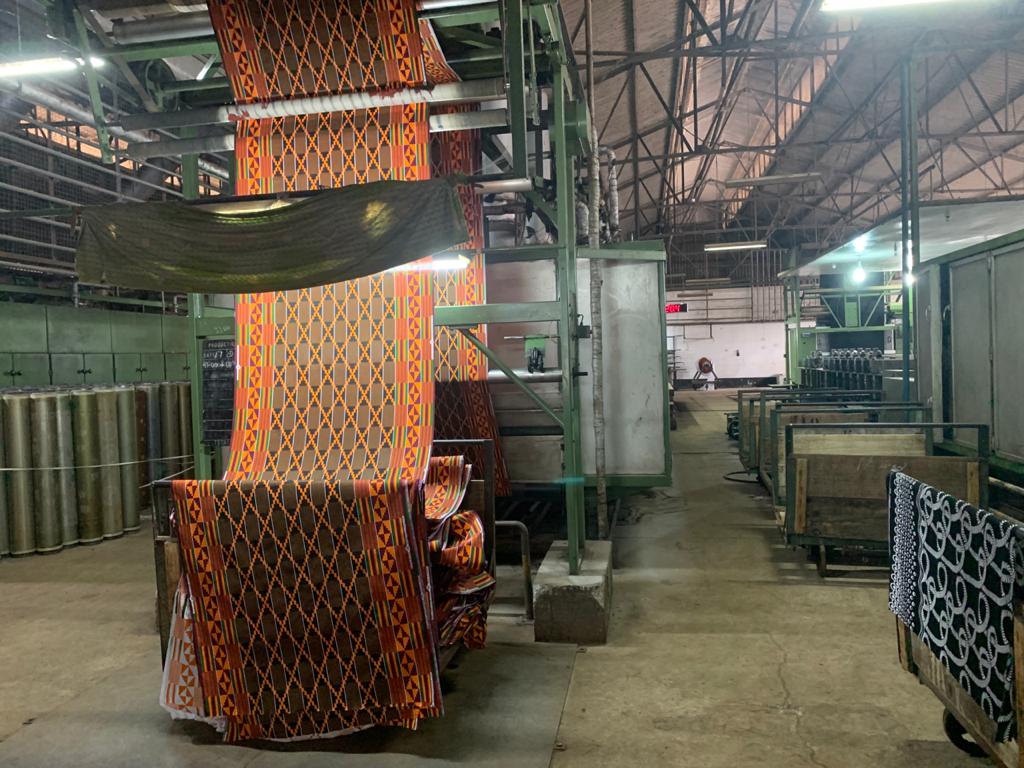 During the factory tour, I asked about this unusual fabric and was surprised to learn that it is not a new pattern but a trial panel for testing out different dyes and printing techniques. The final 'design' I liked so much therefore was created by accident.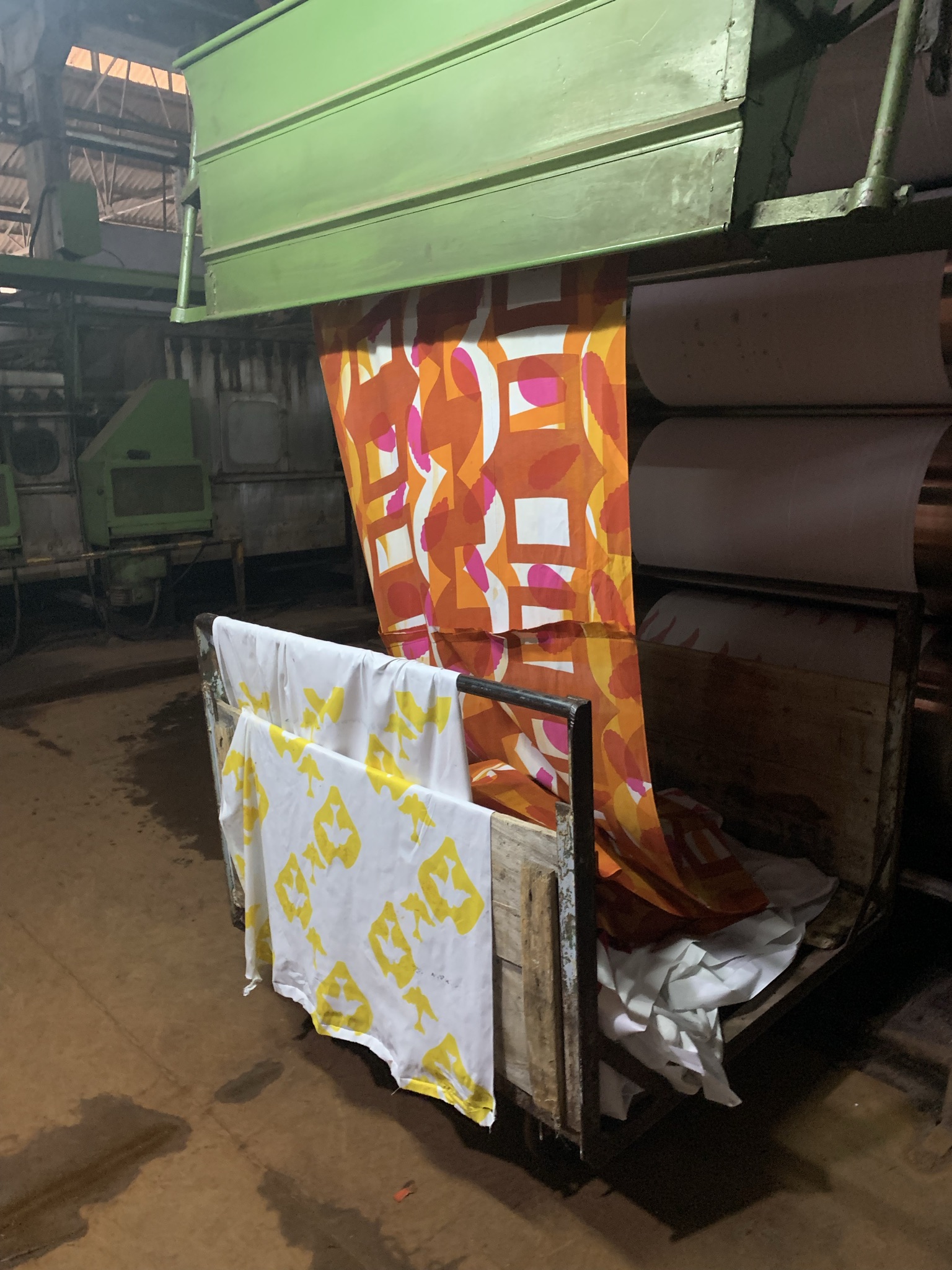 The packaging area at Akosombo. The fabrics are usually sold in pieces of 12 yards each.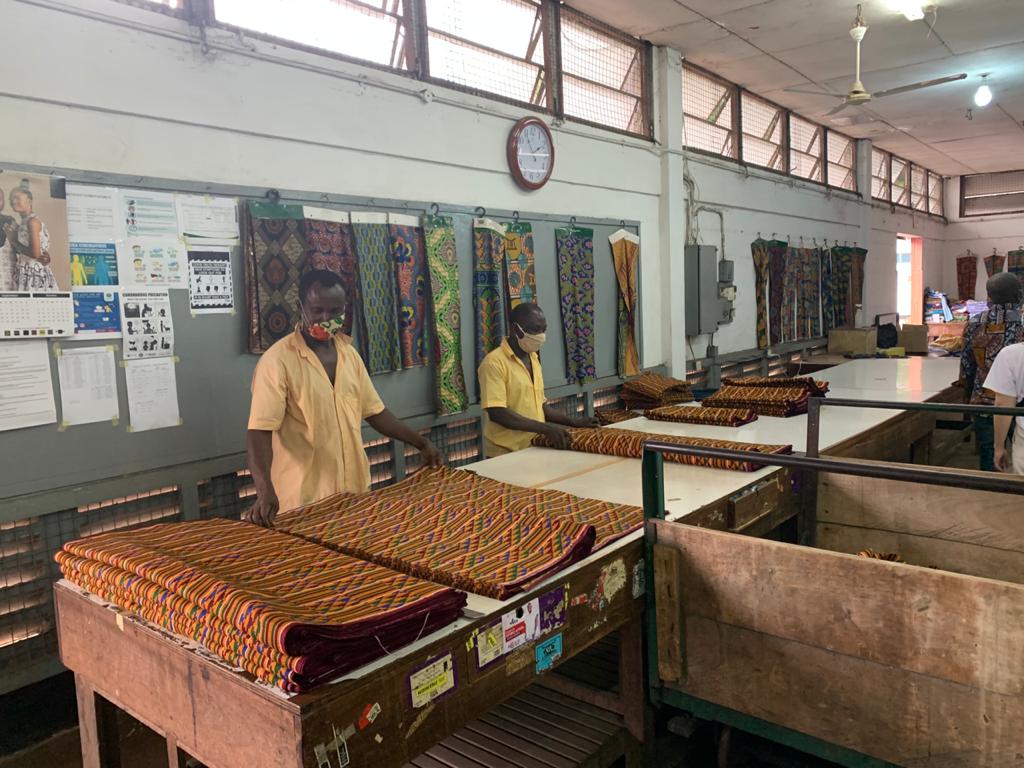 Meeting the new Factory Manager and Director at Akosombo Textiles, now AICL (Akosombo Industrial Company Limited). I am very grateful for the time they took to answer my many curious questions.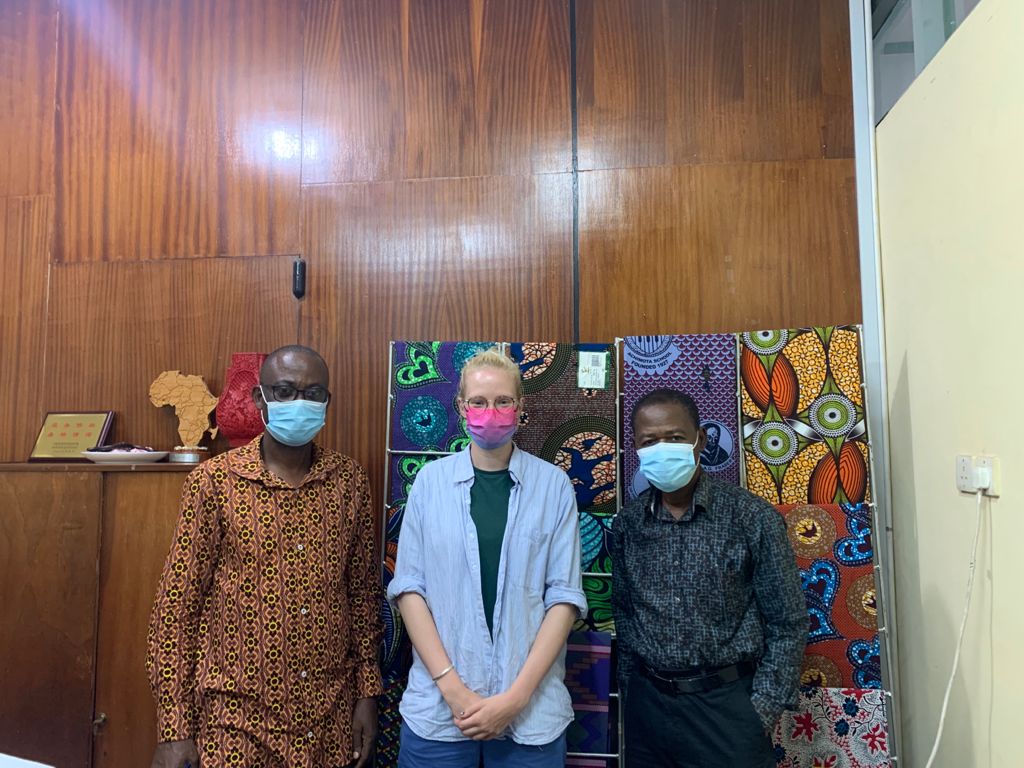 Trying Chinese-Ghanaian fusion food at the Akosombo managers' canteen. The local chef was trained in China and still cooks in a Chinese style even though the Hong Kong management has left by now.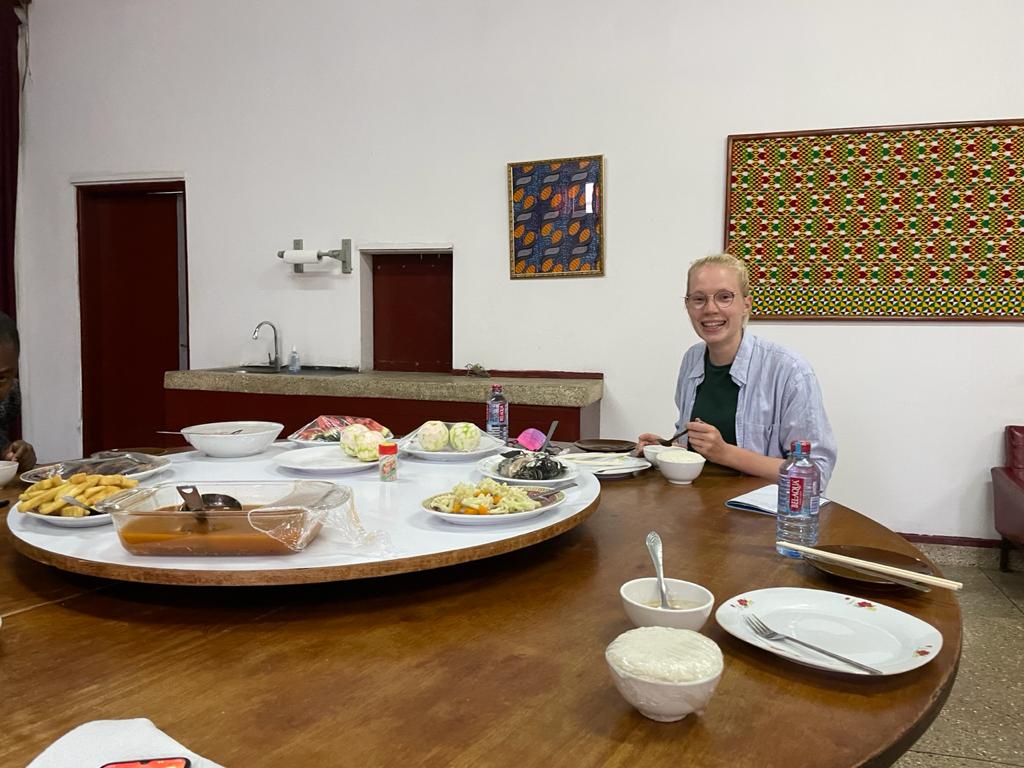 There are many Chinese restaurants all over Ghana, but it took me some time to eventually find bubble tea in a mall in Accra.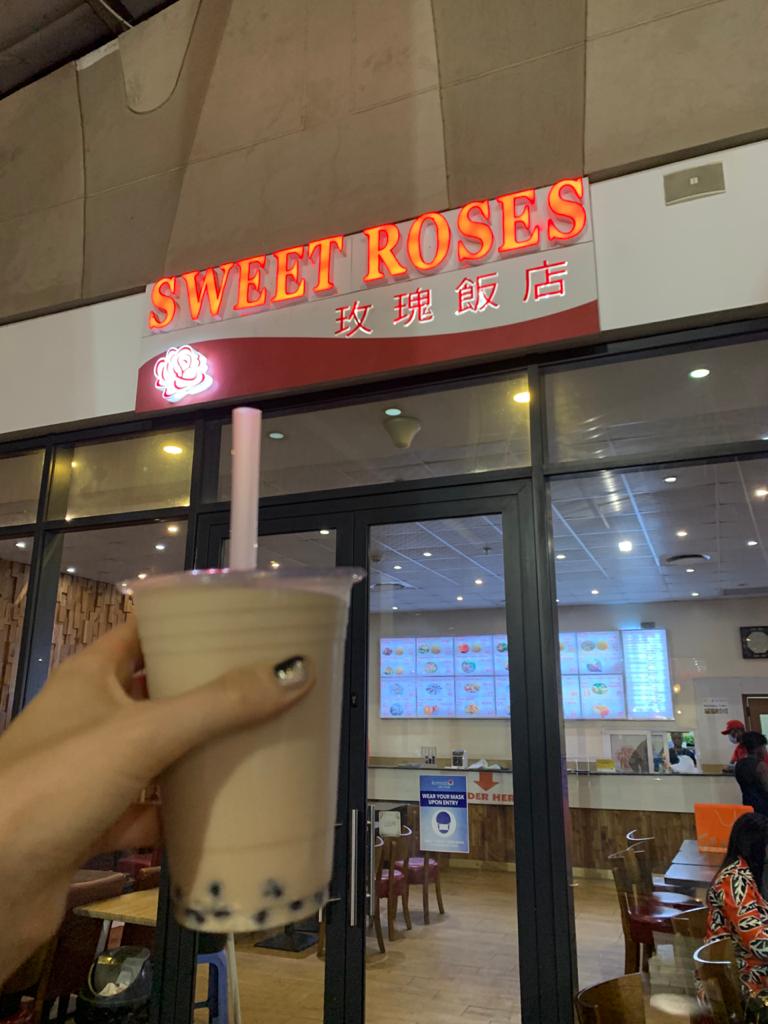 The only remaining Akosombo store in central Accra. All other branches had to close over the last years.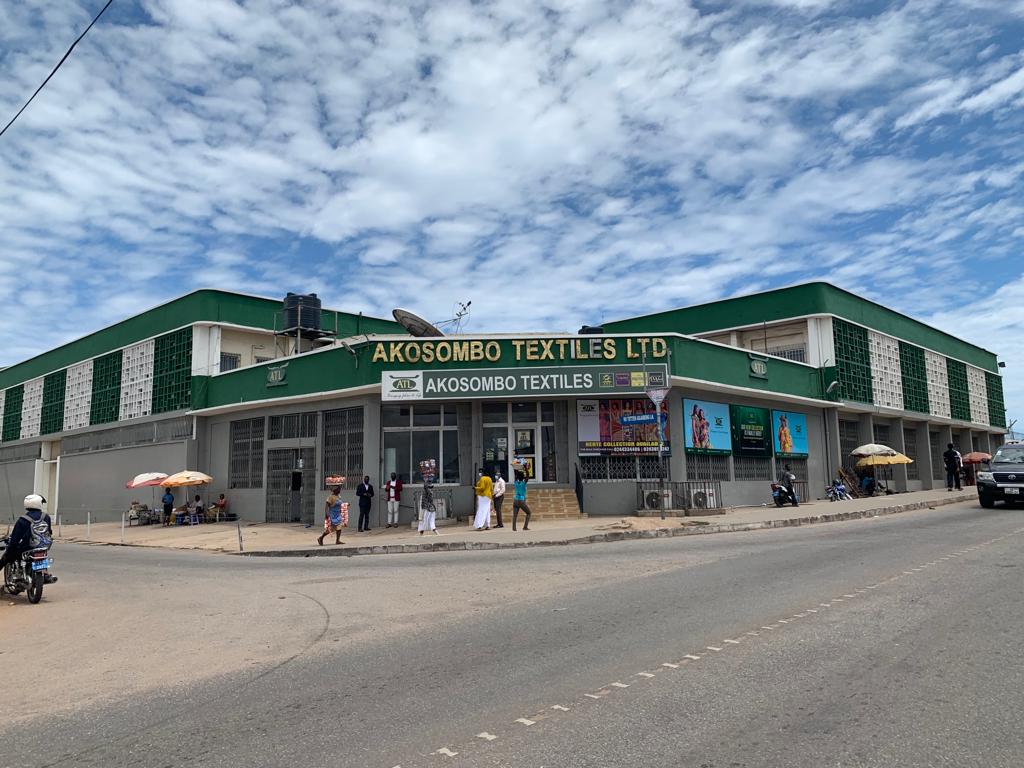 Different kinds of print fabrics are on display in the Akosombo store.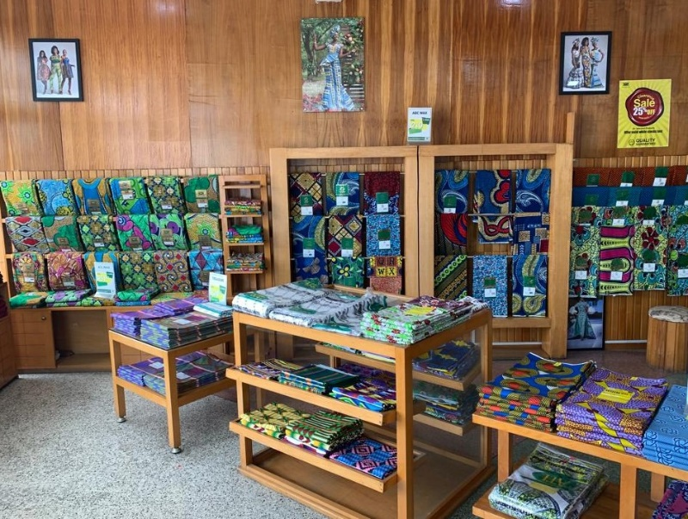 The flagship Vlisco store at the Accra Mall. The Dutch company Vlisco is the most luxurious producer of African print fabrics with prices to match.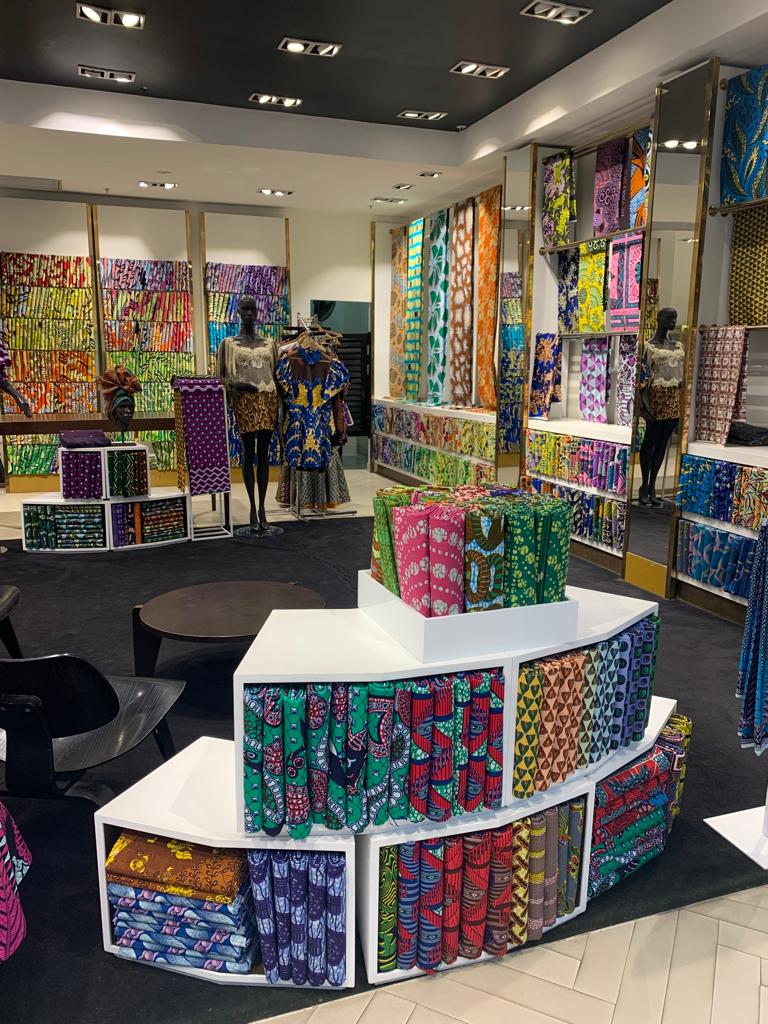 Fabric display at a Woodin store in central Accra. Woodin belongs to Vlisco and is one of the main competitors of Akosombo Textiles.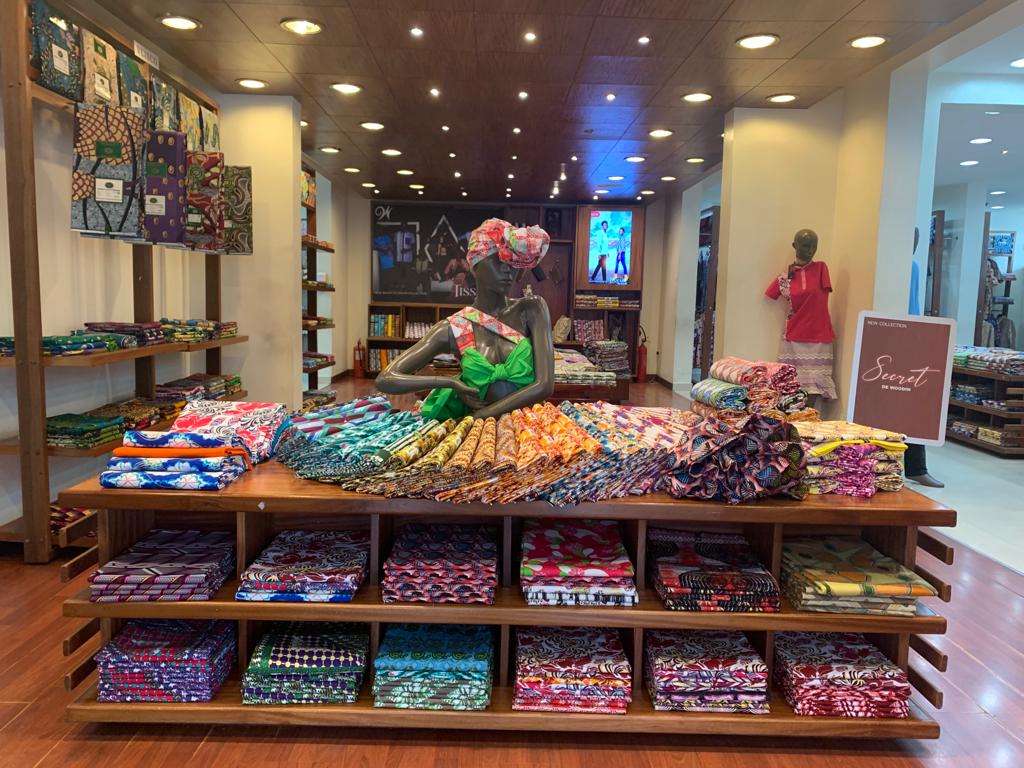 Hand-dyed batik fabrics in an Accra shop. Most batik or wax print fabrics are now produced industrially, often in China.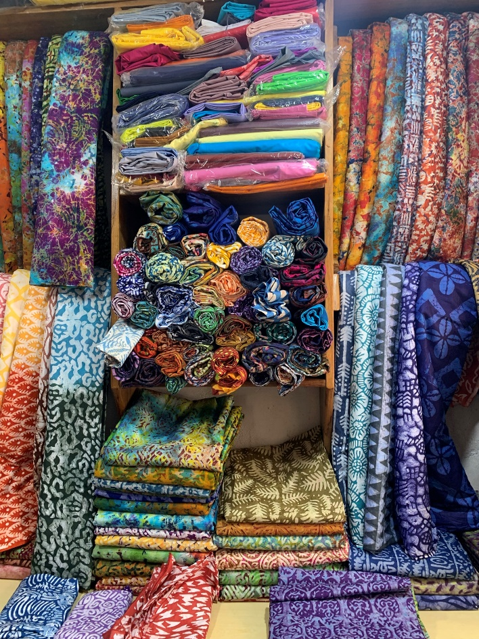 Beads in all forms and colours are among the popular goods sold at the Makola market in Accra.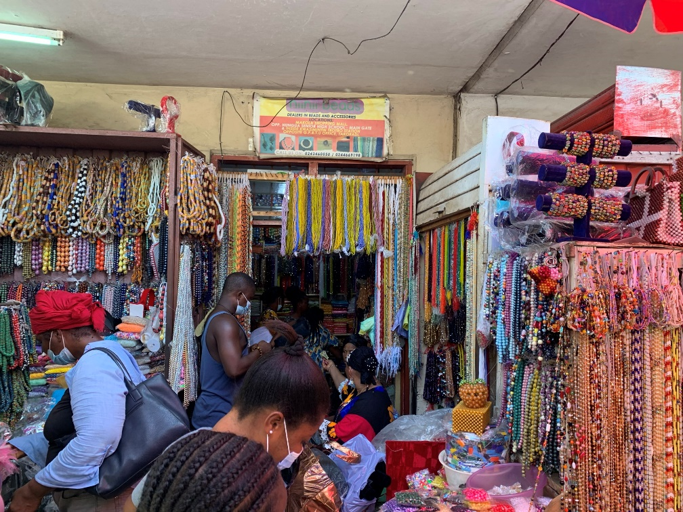 Travelling from Accra to Kumasi in a very comfortable long-distance bus.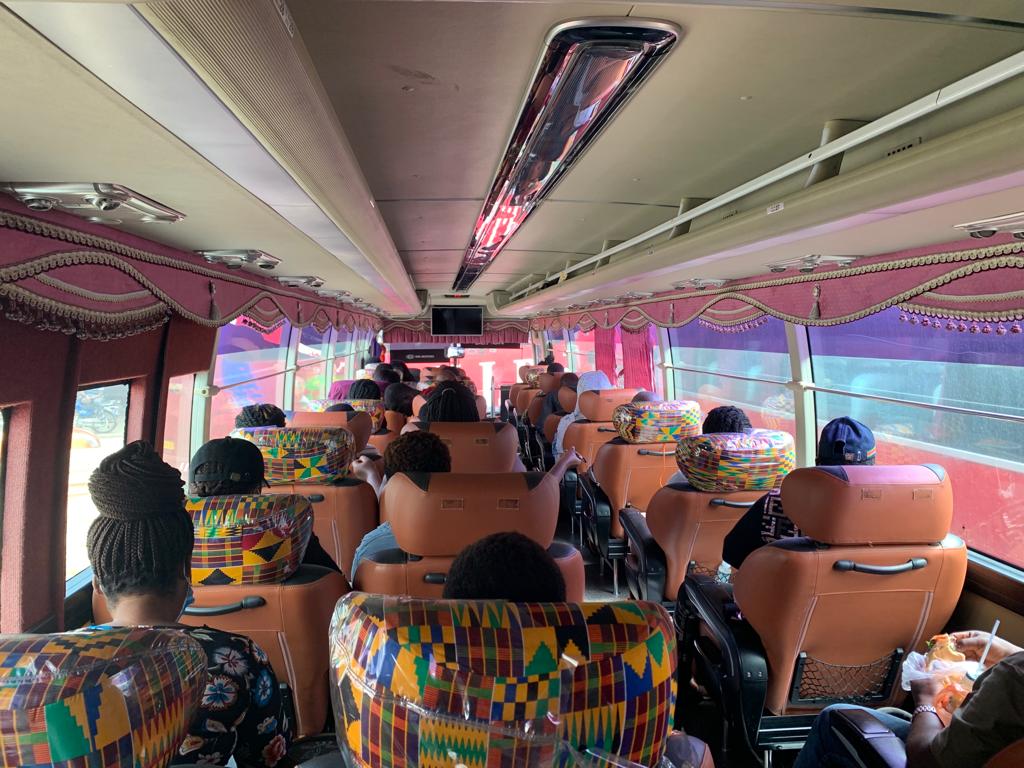 Fabric shopping at the Kejetia market in Kumasi. The black-and-white and black-and-red fabrics in the background are mainly worn at funerals.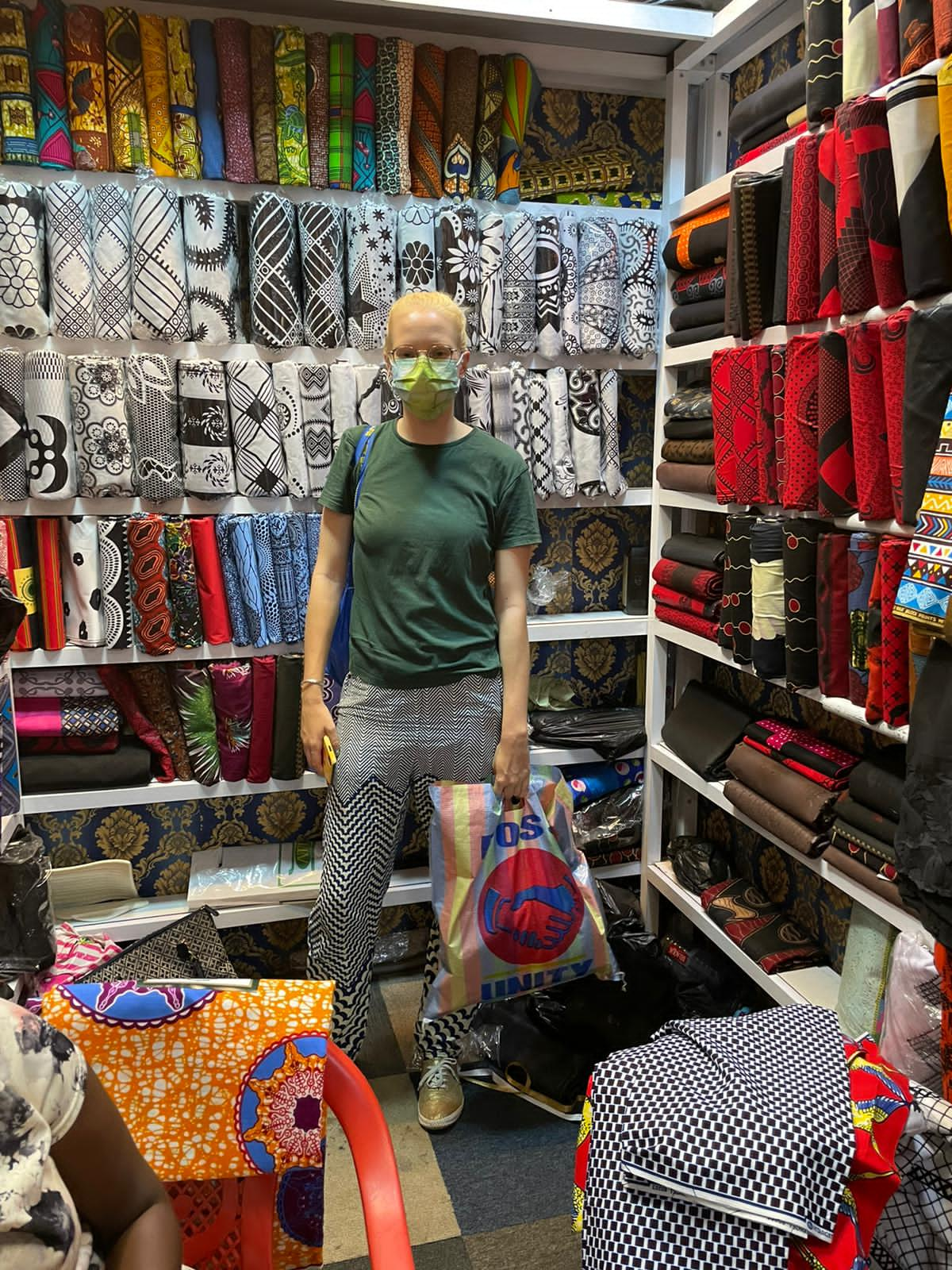 Find out more about Johanna's research here.
All images courtesy of Johanna von Pezold.
---