Nicole Barakat
(Artist, Australia)
An artist lives and works in Sydney, Australia. Barakat works to unpick the borders of art and life, re-examining intersections between drawing and textiles, live work and community-engagement. Her practice includes extensive collaborative community-engagement. Within this practice, she sees respect and equality as the leading principles that drive the exchange of experience, knowledge and skills. Her most recent project, Shadow Places (a collaborative project with community in Narrandera, New South Wales) was exhibited as part of Sydney Design Festival at the Powerhouse Museum in partnership with the Cad Factory and the Museum of Applied Arts and Sciences.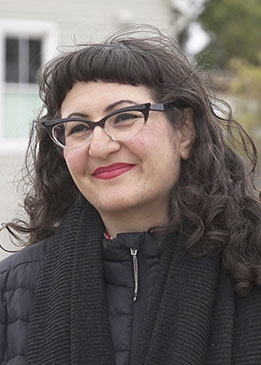 Alvaro Catalán de Ocón
(Founder, PET Lamp, Spain)
In 2004 Álvaro Catalán de Ocón starts up his own studio in Barcelona where he designs LA FLACA lamp, winner of the Design plus Award (Frankfurt) and DELTA Awards in Barcelona. After his travel to the Colombian Amazon in 2011, he founds PET Lamp. This is a project that mixes the reuse of PET plastic bottles with selected traditional weaving techniques from different corners of the world in order to create unique handmade lampshades. Currently he combines his work with different companies with the production of some of his designs. In 2016, he cstarted ACdO, his own design editor brand to produce and distribute his personal projects.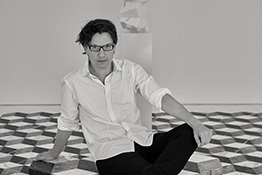 Yan Chan
(Director, Business Development, The Hong Kong Research Institute of Textile and Apparel, Hong Kong)
Experienced in textile and apparel manufacturing, sourcing and retailing. Prior to joining HKRITA, she was Division Merchandising Manager in Ralph Lauren, responsible for global sourcing, cost planning, merchandising, and material and product development. Before that, Chan worked with a number of global textile and apparel companies, responsible for global sourcing, merchandising, licensing, and research and development. Chan graduated with a Higher Diploma in Textile Technology from the Hong Kong Polytechnic University and obtained a Master of Science degree in Textiles and Clothing Management from the University of Leeds.
Edith Cheung
(Textile Catalyst, Hong Kong)
Edith juggles her time between commercial and self-initiated projects. She takes interest in all textile-related matters, ancient and modern, East and West. After returning to Hong Kong from New York and Europe in the late 1980s, she started working as a costume designer in the film industry. At the 27th Golden Horse Award, Edith was awarded the Best Costume Design and Best Art Direction for her work in Director Yim Ho's Red Dust. Currently, her services include consultation work for the Fashion Archive at Hong Kong Design Institute, China National Silk Museum in Hangzhou, Centre for Heritage, Arts and Textile and the St. James Settlement Rehabilitation Services.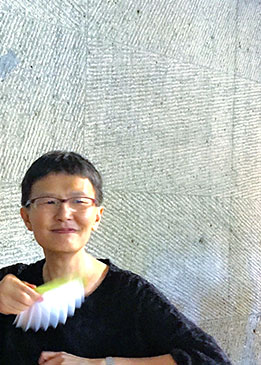 Pascale Gatzen
(Artist, Head of the Fashion Design Master's programme at ArtEZ University of the Arts, Netherlands)
A Dutch-born artist and fashion designer based in New York and Arnhem. She is a graduate of the fashion department at ArtEZ Hogeschool voor de Kunsten, Arnhem, along with five other graduates, among whom Viktor & Rolf, she showed as Le Cri Neerlandais, the first Dutch fashion designers to have a runway show in Paris. Gatzen produces and facilitates large collaborative projects using clothing as her main medium. Embracing fashion as a mode of human togetherness, the focus of both her artistic practice and her teaching is on the relational aspects of fashion, advancing cooperative models of production and exchange.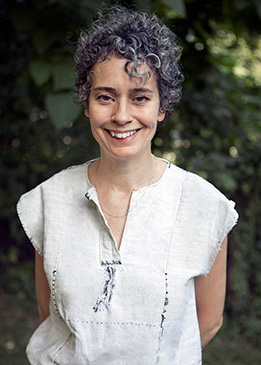 Hui Po Keung
(Associate Professor, Lingnan University, Hong Kong)
Adjunct Associate Professor, Department of Cultural Studies, Lingnan University and co-founder of Mobile Co-learning, a local non-profit organisation aiming at facilitating co-learning outside formal schools in Hong Kong. His main research interests are education and cultural studies, cultural economy, history of capitalism and markets, and alternative development. Having co-edited the 6 volumes of Cultural and Social Studies Translation Series, (jointly published by Oxford University Press, Hong Kong, and Central Compilation & Translation Press, Beijing.) He is also the author of Farewell Cynicism (Hong Kong Oxford University Press, 2009), and What Capitalism is Not (Hong Kong Oxford University Press, 2002 and Shanghai People's Publishing House, 2007).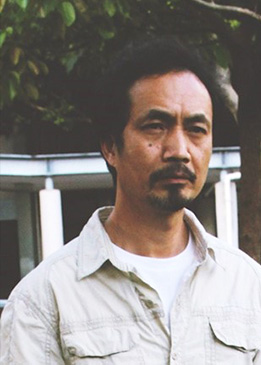 Janis Jefferies
(Professor, Goldsmiths, University of London, UK)
Artist, writer and curator. Jefferies trained as a painter and in woven construction under Magdalena Abakanowicz. Jeffries is a pioneer in the field of contemporary textiles within visual and material culture and her works have been widely exhibited and published. Her areas of expertise lie at the intersection of arts and technology. Jefferies was one of the founding editors of Textile: The Journal of Cloth and Culture and co-editor of the first Handbook of Textile Culture for Bloomsbury Academic. She was also the co-curator of the first Hangzhou Triennial of Fibre Art in China in 2013 and an exhibitor in 2016.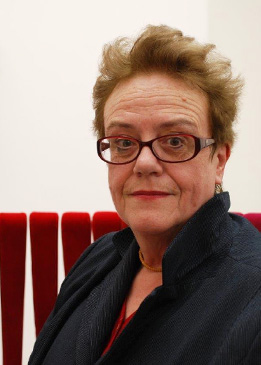 Sylvie Krüger
(Designer, Germany)
Krüger comes from a family with a long tradition of producing textiles. After studying textile design in Germany and the Netherlands she established a multidisciplinary design studio engaged in projects ranging from textile product design and textile interior design to exhibition design. For two years she managed the home textile studio of her family´s automotive and upholstery fabric weaving mill. Since 2006 she has been working as a freelance designer specialising on the use of textiles within an architectural context to solve demands concerning space, acoustics, view, sun and light. She collaborates regularly with architects as well as working for both private and commercial clients.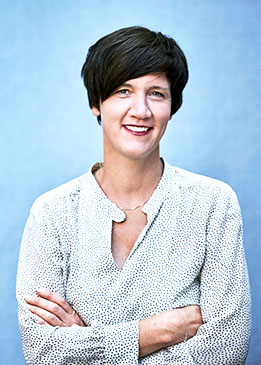 Winnie Law
(Associate Director, Policy for Sustainability Lab, Faculty of Social Sciences, the University of Hong Kong, Hong Kong)
Specialises in community engagement, sustainable development and environmental management. Law is the Associate Director (Policy for Sustainability Lab) and Principal Lecturer of the Faculty of Social Sciences at the University of Hong Kong. Besides teaching at both undergraduate and post-graduate levels, Law leads a team of researchers conducting policy research, consultancy studies and knowledge exchange projects on community revitalisation, sustainability assessment, social impact assessment and public engagement for policies and infrastructure projects as well as capacity building and training for environmental conservation. She has been a director of the Conservancy Association since 2005, and sits on a number of HKSAR Government's advisory committees including Environmental Campaign Committee.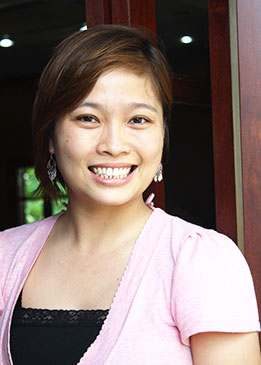 Rizo Leong
(Pangrok Sulap, Artist collective, Malaysia)
A Sabah-born artist who believes that a child is the father of the man. He currently lives and works in Ranau, Malaysia. Leong is a self-taught artist known for delivering messages through wood block prints. his art mainly focuses on culture and traditions, the environment, a touch of politics. His work displays a message uniquely and mostly reflecting social issues. Leong is actively involved in volunteering and social activism, he collaborates with several local NGOs to creating awareness through art. He uses an artistic approach to express the voices of rural citizens. He is a co-founder of art collective Pangrok Sulap.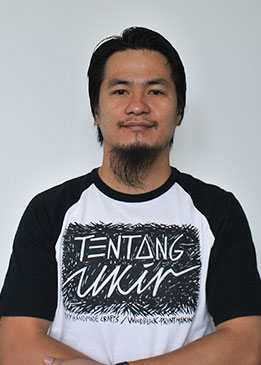 Him Lo
(Curator, Learning and Community, Centre for Heritage, Arts and Textile, Hong Kong)
Curator of Learning and Community of Centre for Heritage, Arts and Textile (CHAT) as well as a multidisciplinary artist based in Hong Kong. He graduated from Middlesex University (BA in Illustration) in 2004, Rmit University (BA in Fine Arts) in 2008 and Lingnan University (Master in Cultural Studies) in 2014. For the last few years, he actively involved in community art and community empowerment. Before joining CHAT, he was the curator of the Hong Kong House of Stories since 2012, strived to arouse public concern on the conservation of local culture. Lo also initiated several community groups like "Wan Chai Kai Fong Chateau", "People's Pitch" and "Ching Chun Warehouse".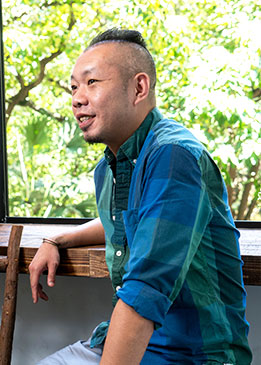 Marie-Anne McQuay
(Director, Bluecoat, UK)
Head of Programme at Bluecoat, Liverpool, the UK's oldest contemporary arts centre where she curates across interlinking visual art, literature, music and performance programmes. She is currently Arts Advisor for the Granby Four Streets Winter Garden which will see Liverpool based artist Nina Edge work with local people, horticultural experts and architects & Turner Prize Winners Assemble to transform an empty plot in the Granby neighbourhood into a unique indoor garden. Previously McQuay was curator at Spike Island, Bristol (2007-2013) working with artists Elizabeth Price, Laure Prouvost, Can Altay, Sonia Boyce, Cevdet Erek, Uriel Orlow & Jesse Jones.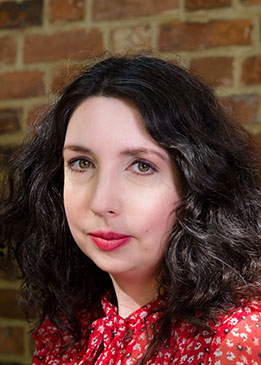 Aura Luz Melis
(Partner, Inside Outside, Netherlands)
Educated as an architect at the Technical University of Delft and The Faculty of Architecture and Urbanism in Sao Paulo. She joined Inside Outside in 2005 where her interdisciplinary approach was formed through the wide range of projects she has worked on, many of which connect architecture to interior design and landscape. These projects include the Shenzhen Stock Exchange, the Rothschild Bank in London, the gardens for Qatar Education City Headquarters and the National Library in Doha. It also included the interior of the Taipei Performing Arts Centre and the landscape master plan competition for the West Kowloon Cultural District (with OMA), for which Aura worked at OMA's office in Hong Kong for one year. Since September 2016 she became a partner of Petra Blaisse leading among others an architecture project in Berlin as well as designing art implementations inside a New Generation of Dutch Railways trains.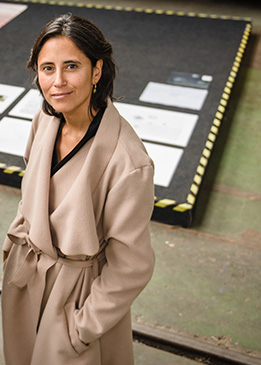 Nguyen Nhu Huy
(Co-Artistic Director, ZeroStation, Vietnam)
Visual artist, independent curator, art critic and poet. His works have been shown internationally in Japan, France, and USA. Nhu Huy has been writing, translating and publishing domestically and internationally on Vietnam contemporary art, culture, and art theory, and has been guest speaker for numerous international conferences. He is the founder and artistic director of ZeroStation, Ho Chi Ming City, Vietnam. This is a project-based space with residency programme for international artists and showcases space for local and international projects. The main concept of ZeroStation is to develop the kind of contemporary art in Vietnam that is more engaging than spectacle, more critical than exotic.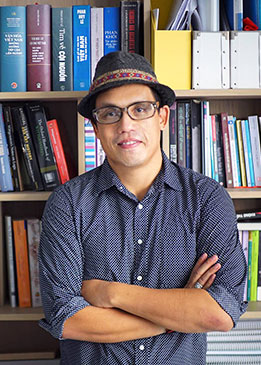 Nishio Yoshinari
(Artist, Japan)
Lives and works in Nara. After obtaining a Ph. D. in Fine Arts from Tokyo University of the Arts in 2011, Nishio stayed in Nairobi, Kenya for two years as a grantee of the Japanese Agency for Cultural Affairs. He currently works as a Junior Associate Professor at Nara Prefectural University. His works have consistently referred to relationships between fashion and communication, and he has developed art projects with the cooperation of citizens and students around the world. His group exhibitions include Socially Engaged Art (Japan, 2017), Aichi Triennale (Japan, 2016) and In Progress (China, 2015) among others.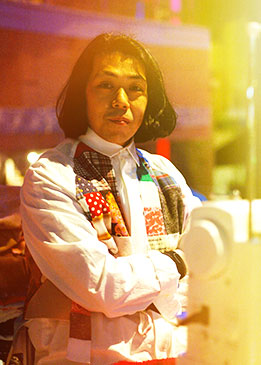 Frankie Su
(Director, Hong Gah Museum, Taiwan)
Based in Taipei, Taiwan, Su received a MA degree with distinction from Department of History of Art, University of Essex. Su worked as an assistant curator in Museum of Contemporary Art, Taipei between 2003 to 2006, then she moved to Beijing to join the initiative team of setting up Ullens Center for Contemporary Art located in 798 Art District in Beijing. Su is now the Director of Hong-gah Museum, a privately-funded contemporary art museum located in Taipei, and is one of the executive board members of Taipei Contemporary Art Center.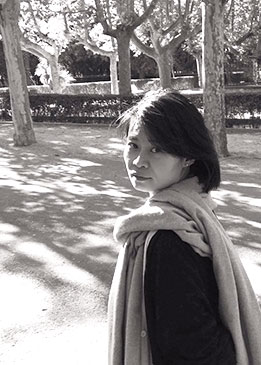 Takahashi Mizuki
(Co-Director, Centre for Heritage, Arts and Textile, Hong Kong)
Takahashi Mizuki is the current Co-Director of Centre for Heritage, Arts and Textile in Hong Kong. After serving as a founding curatorial member at Mori Art Museum in Tokyo from 1999-2003, Takahashi worked as a senior curator at Contemporary Art Center, Art Tower Mito, and realized numerous transdisciplinary exhibitions addressing various artistic forms including manga, film, fashion, architecture, performance and contemporary art. Her curated exhibitions in and outside Japan include Quiet Attentions: Departure from Women (2011); You reach out – right now – for something: Questioning the Concept of Fashion (2013) and CHAT Pre-opening Programme Ariadne's Thread and Spring Programme Line of Times (2017).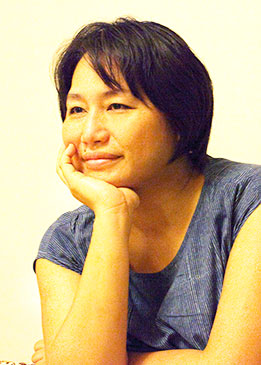 Teoh Chin Chin
(Co-Director, Centre for Heritage, Arts and Textile, Hong Kong)
Teoh Chin Chin is the current Co-Director of Centre for Heritage, Arts and Textile (CHAT) in Hong Kong. Before joining CHAT as Head of Development, Teoh earned her MA History of Art (Distinction) with a focus on East Asian art history from The School of Oriental and African Studies, University of London, after a successful career in private equity and investment banking. Prior to joining the arts field, she was the Head of Asia for Greenpark Capital, and was the Co-Head of Bank of America Merrill Lynch Asia Private Equity's team, where she managed a pan-Asian investment portfolio of private equity assets.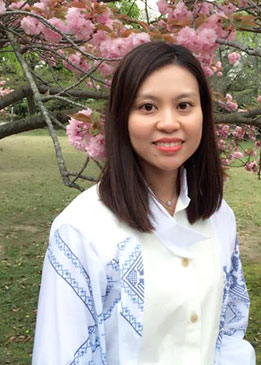 Errol van de Werdt
(Director CEO, Textielmuseum, Netherlands)
Educated in different cities in the Netherlands-leiden, Amsterdam, Groningen and Zwolle. He received a bachelor degree in Museology from the Reinwardt Academy in leiden and a master degree in Art Histrory and Archeology in Amsterdam. In 2000 Errol became director of collections and research in Utrecht Centraal Museum. Recently he started as the general director of the Textiel Museum and Textile Lab and is now the General Director (CEO) of the Mommers heritage Foundation which includes beside the Textile Museum and Textile Lab, the regional archives, the Local History Museum, and Vincent drawing school.