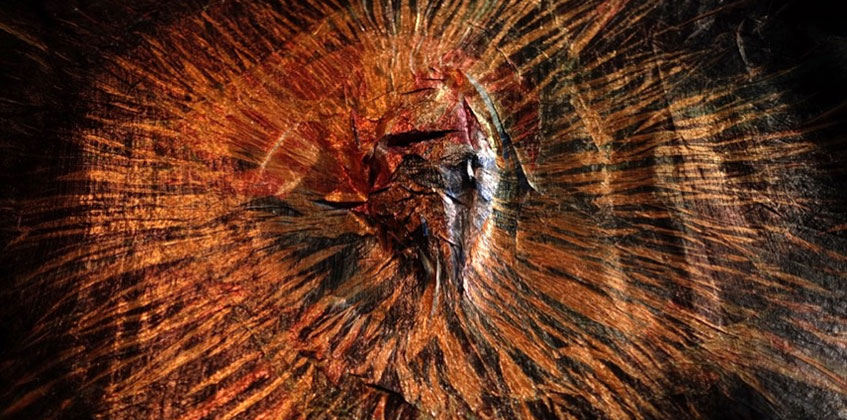 TECHSTYLE Series 2.2 Exhibition:
Self-Organisation:
Junichi Arai's Textile Anthology – Organised by PolyU
This exhibition demonstrates the glamorous design work by Junichi Arai, the textile created by combining traditional craft, modern technology and oriental aesthetics. It reviews his design course over two centuries, intensively demonstrating Junichi Arai's unique artistic and design ideals with several forms such as textile and clothing. Junichi Arai shedded new light on textile art design from his unique perspective in the hope of providing possibilities for exploring innovation in future clothing and textile art. The exhibition provides an excellent opportunity to explore possibilities in textile design, and the theme "Self-Organisation" truly reflects the innovative artistic approaches toward traditional textile weaving techniques, which will be fully explored in the future.
About the Artist
Junichi Arai (1932-2017)
(Textile Creator, Renowned Textile Designer)
A renowned master of fiber artist, was born in Kiryu of Japan. He started doing hand weaving at an early age in his family's mill, and has since devoted to innovative design of fabrics. In the 1970s and 1980s, he collaborated with the renowned fashion designers, such as Issey Miyake and Rei Kawkubo, to integrate the innovation of fabrics into fashion design. From 1970s, Arai worked on Jacquard textiles and produced the effect of oriental style textile designs, which is synergy of artistry and utility. His works are included in the permanent collections of many museums, including the Victoria and Albert Museum London, the Museum of Modern Art New York and the American Craft Museum.