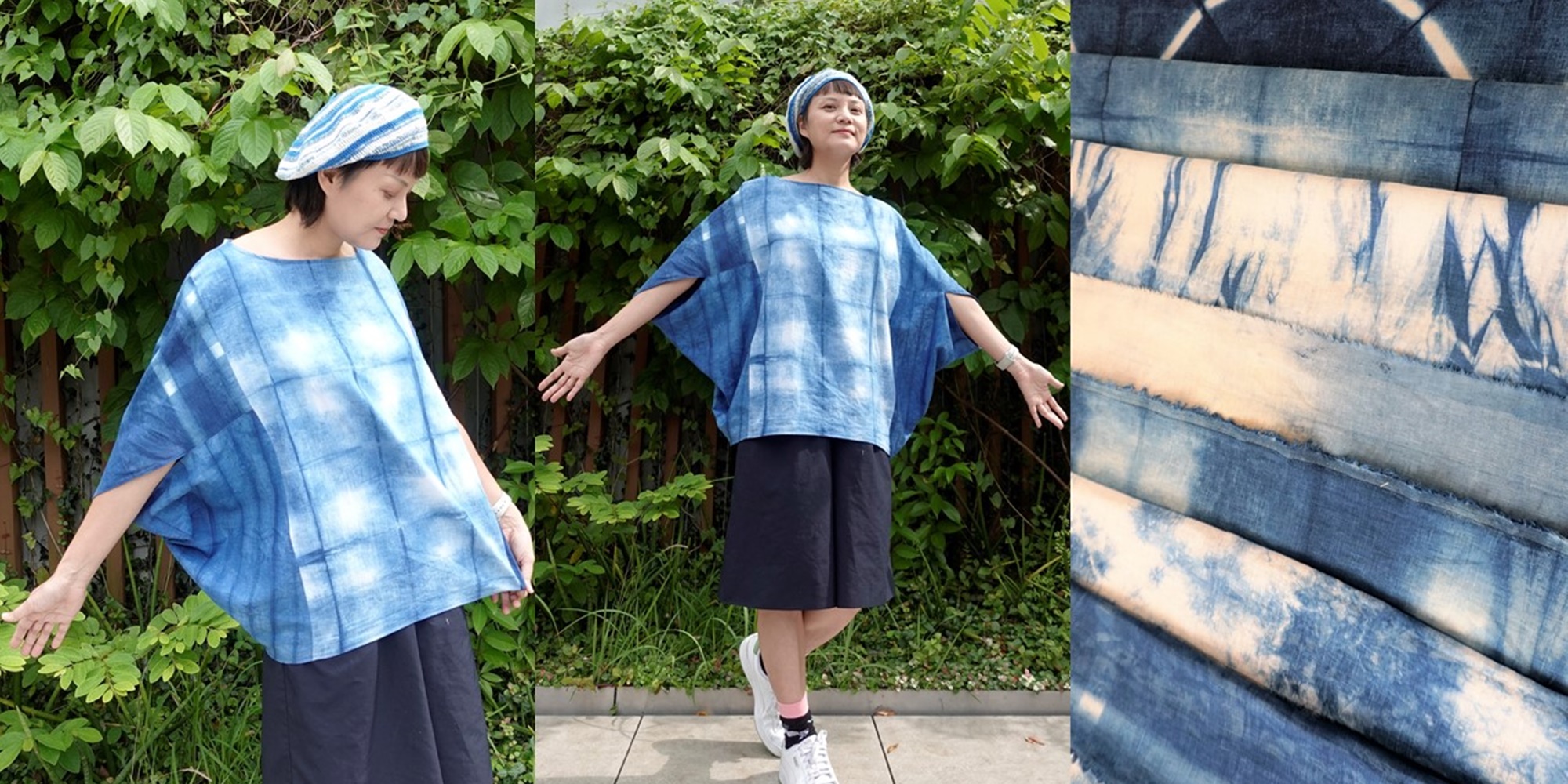 Zero-Waste Indigo Top Making
Ever dreamt of creating your own garment but loathe wasting fabric?
Join Hong Kong indigo artist Makie Chang to make your zero-waste top using indigo-dyed Ramie fabric that is perfect for Hong Kong weather! In this workshop, participants will learn to sew a batwing sleeve top incorporating sustainable cutting to avoid wasting fabric. The flowy and comfortable style is not only fashionable, but also creates a flattering silhouette.
Each participant will also mix and match the diverse indigo patterns hand-dyed by the artist in CHAT's organic Japanese indigo vat, and create a one-of-a-kind sustainable fashion item with a small accessory created with the cut-off pieces.
Unleash your creativity and show your care for nature with the unique design!
Experience level: This activity is better suited for participants with some sewing experience but welcomes beginners as well. Suitable for participants aged 8 or above. Children under 12 should be accompanied by an adult.
Materials needed: All tools and materials will be provided. Please note that each pattern available is unique. The patterns in the photo are for reference and patterns are limited and vary.
Language: Cantonese