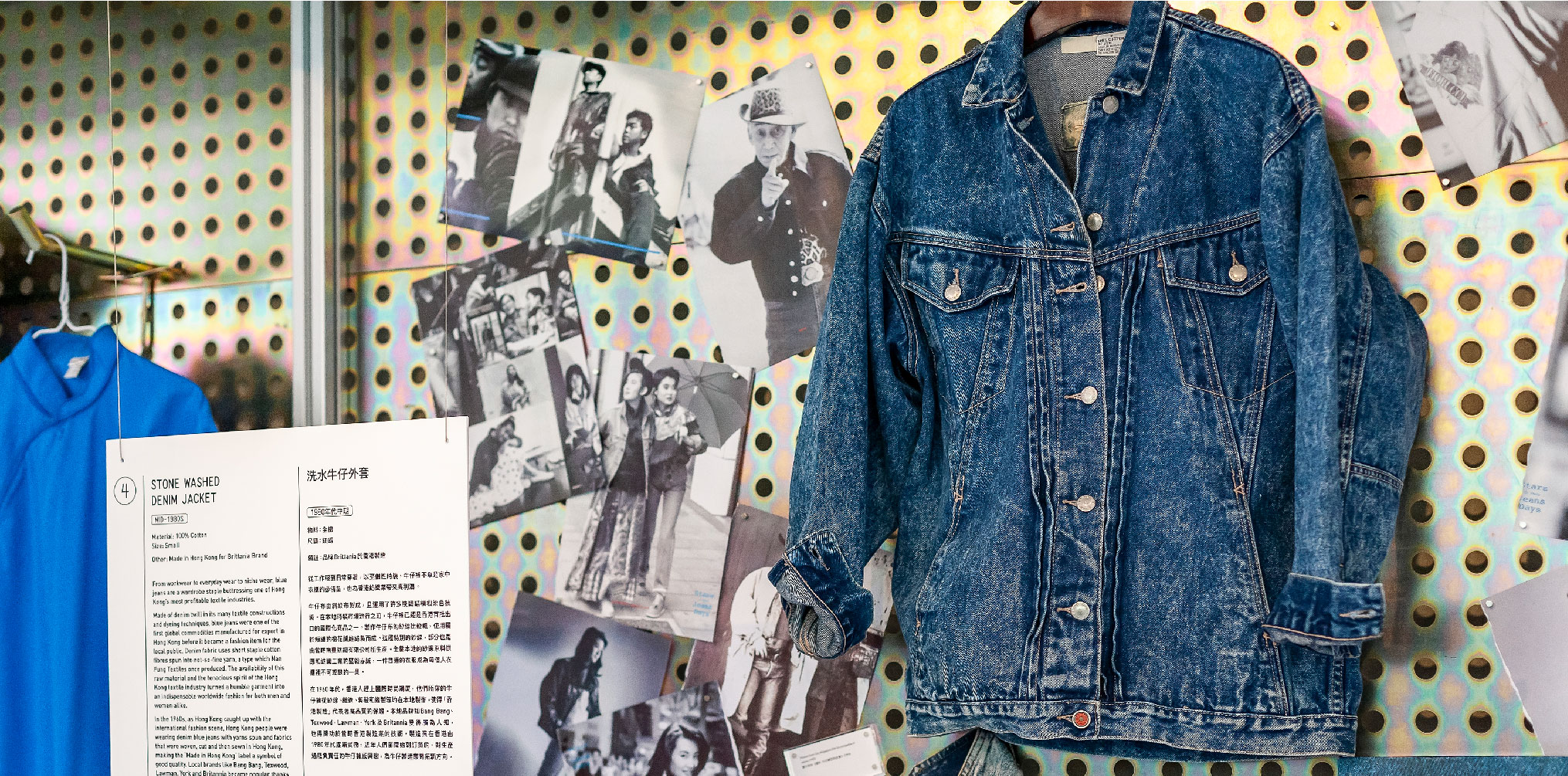 Welcome to the Hong Kong Market!
In this 2019/20 edition, we honour the inventiveness and resilient spirit of Hong Kong's myriad making traditions and the textile industry behind them.
Starting with cotton pioneers, such as Dr Chen Din-Hwa, who was among the pioneers of the manufacturing boom in the 1960s, to the homegrown industries born from the trading activities of the city, to the global leaders in the manufacturing market, to the heritage makers and the technological pioneers of today, Hong Kong is a place of invention and innovation.
On these shelves you will discover a lesser-known story of Hong Kong making. Many of the items displayed are such a common sight that we seldom take a closer look at them. This display shows history as narrated through humble, everyday items made by Hong Kong's vibrant textile industry and the people within it. By delving into the textile techniques of each item and by observing them in different yet crucial moments in time, we aim to give you a glimpse into local stories and characters. Starting with underwear, moving into workwear, daily wear and then on to the textile items we hold and that surround us, the display sequence transitions from the intimate to the public.
These hardy textiles that we use every day not only tell us about the creative spirit of Hong Kong, but also the manufacturing industry that built the landscape of the city, and also hint at what those making skills might bring in the years to come.
Conceived in collaboration with Edith Cheung
Contributors:
(In alphabetical order, by surname)
Chicks (a brand of Chun Au Knitting Factory Ltd.), Andy Chu (The Denim Solution Provider), Kam Lun (Paul Lam) Tailors Ltd., Law Chor Chat, Mrs Li, Lo Wing Kee, Yau Yuen Tong, Long River Computer Label Development Co., Ltd, Master Ng Kwong Nam, Oldhkphoto, Public Records Office, Government Records Service, Stephen Siu Wai King, The Nick DeWolf Foundation, John Wu (Hong Kong Graphic), Sarah Yip and Rex Law (Eco Cheung Chau)