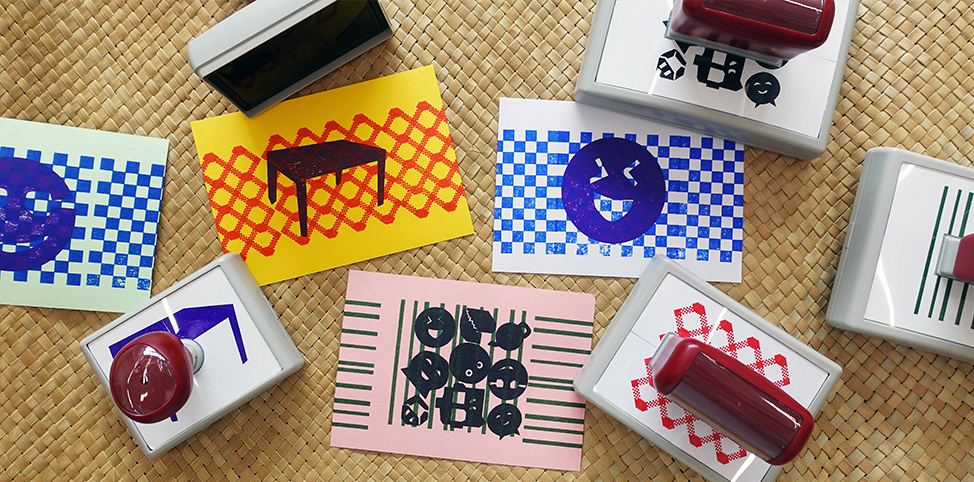 Stampede: Tikar-to-Go!
A free, self-guided stamping activity for all, inviting our visitors to bring home a keepsake from the exhibition Yee I-Lann: Until We Hug Again .
For CHAT Summer Programme 2021, design elements for the stamps are drawn from the work titled Tikar Emoji , which is a colourful handwoven tikar  (mat) composed of traditional patterns and smiling emojis. Traditionally, tikar creates an active space for people to gather and spend time with family, friends and their communities.
What would you do on your tikar ? Come design your own unique tikar out of stamps and carry it with you always.
Founding Donor
Main Donor
Partner