Ahn Sangsoo
Ahn Sangsoo (also known as Nalgae) is a graphic designer and typographer who founded PaTI (Paju Typography Institute) in 2012. He is a former faculty member of the Communication Design Department at Hongik University, Seoul and currently works as a professor at the Central Academy of Fine Arts in Beijing, China.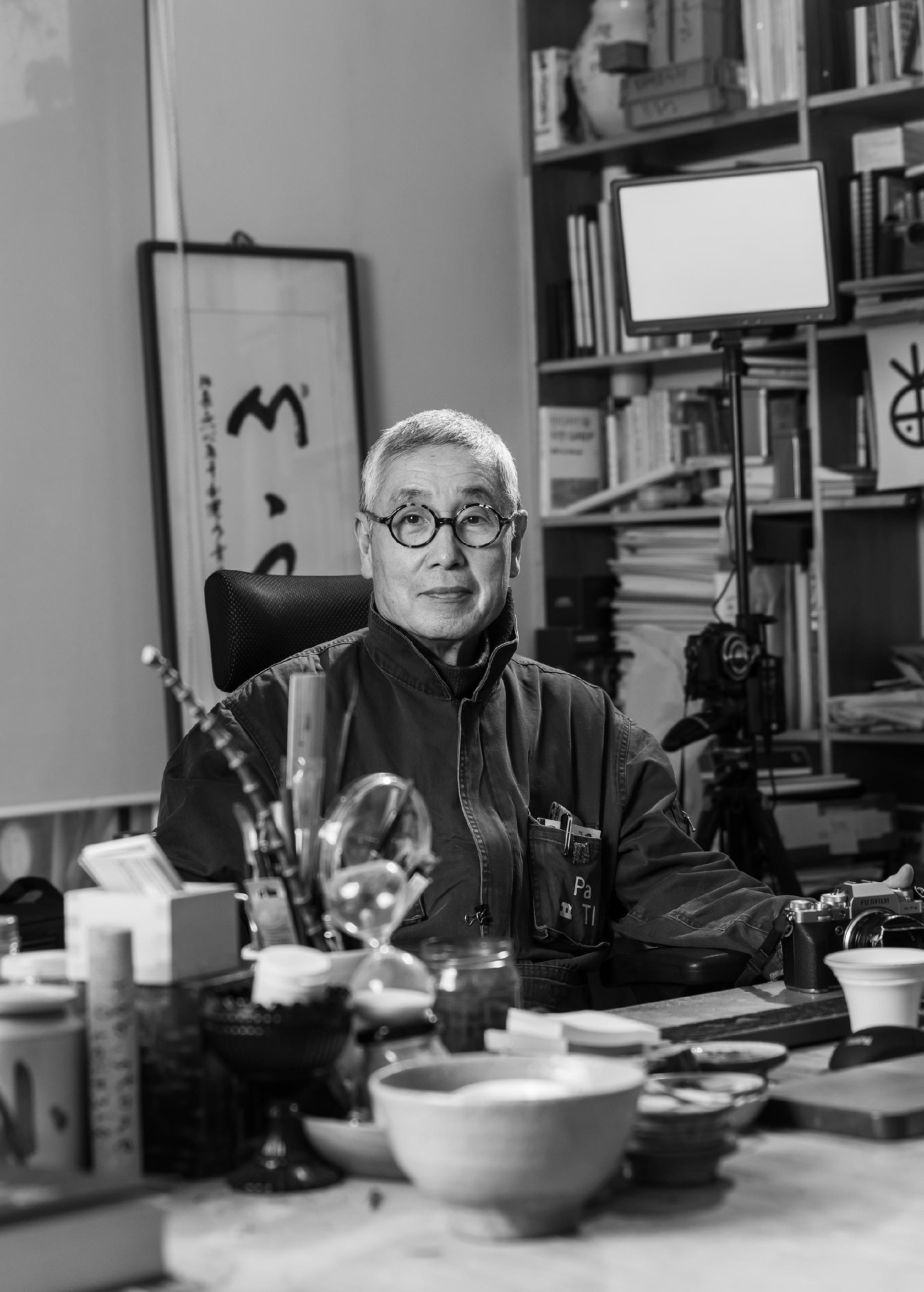 Image courtesy: Ahn Sangsoo
Choi Moonkyung
Choi Moonkyung is a graphic designer and artist with an interest in the visual images obtained from manual processes. She has shown in solo exhibitions such as Oncetype at einBuch.haus, Berlin (2020), Gutenberg Bubble at Factory2, Seoul (2018) and several group exhibitions such as Typojanchi at Culture Station Seoul 284, Seoul (2019) and Art+Work at White Block Art Center, Paju (2018). She currently teaches at Paju Typography Institute (PaTI) and is a board member of Korean Society of Typography.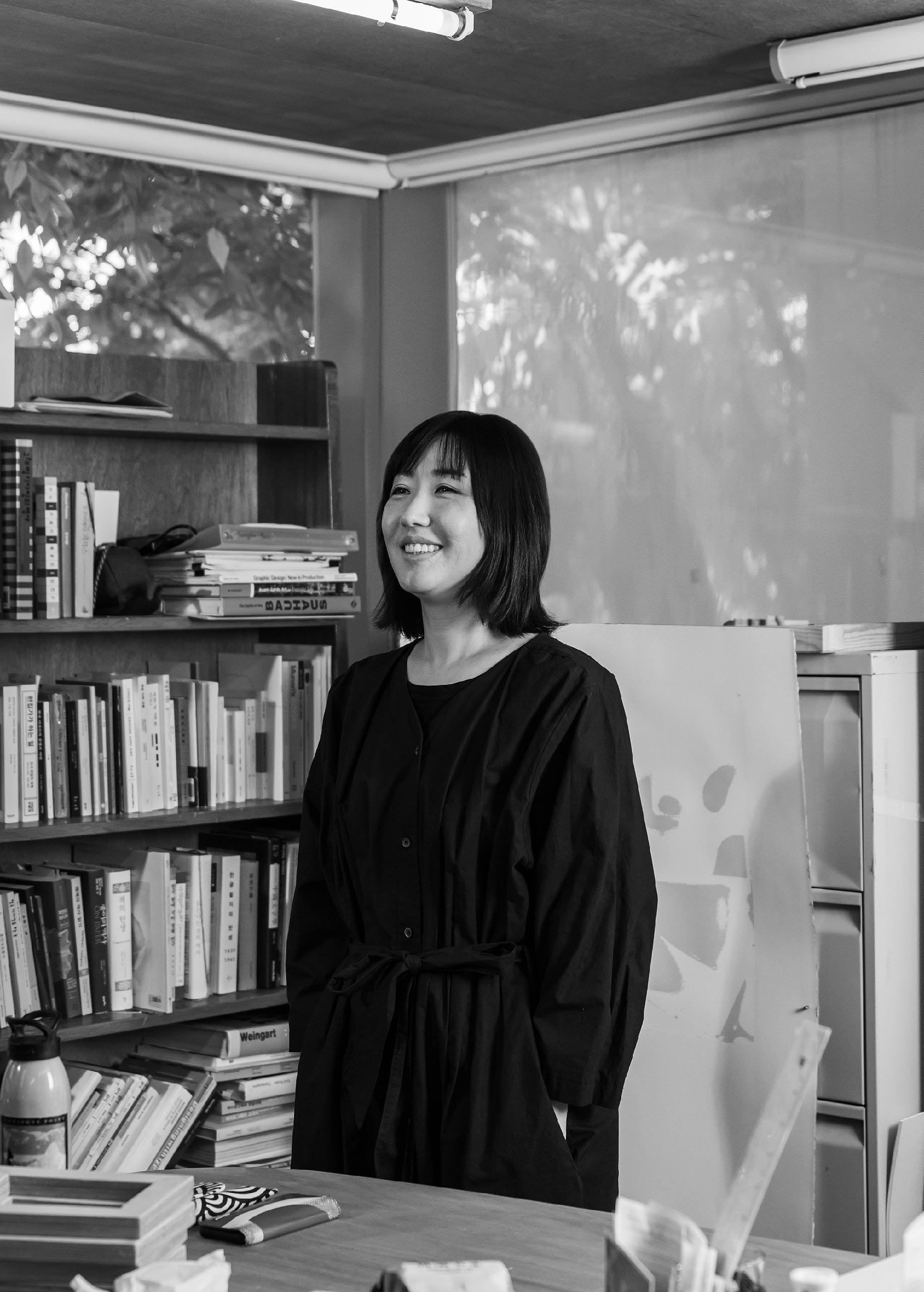 Image courtesy: Choi Moonkyung
Park Chanshin
Park Chanshin is a graphic designer and artist. He studied typography and visual communication in Korea and the UK. With his interest in type, tools and communication, he curated the Kaleidoscope section at Typojanchi: Seoul International Typography Biennale in 2019 and directed A Footnote Play in 2019 in collaboration with Zuckgeuk. He currently works in Paju Typography Institute (PaTI) as the director of Type Media Centre, designing curriculum for PaTI and leading postgraduate courses.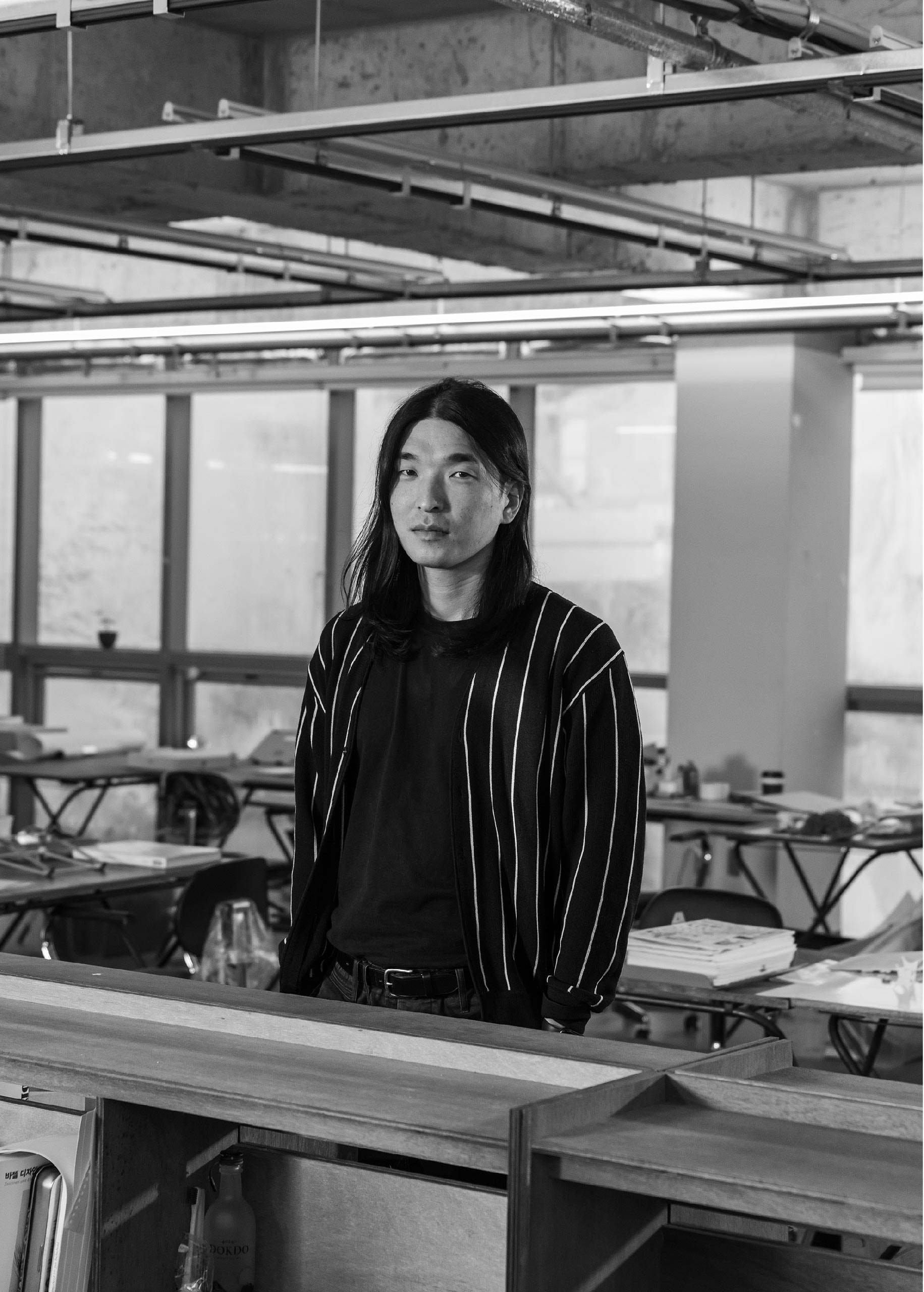 Image courtesy: Park Chanshin
BCXSY
BCXSY is an Amsterdam-based interdisciplinary cooperative between designers Boaz Cohen (Israel, 1978) and Sayaka Yamamoto (Japan, 1984). Established in early 2007, BCXSY continues to carry out a wide range of projects, both in the Netherlands and abroad. Its narrative-based works are characterised by an emphasis on personal experience, human interaction and emotional awareness.
Over the past years, BCXSY has gained international recognition for its dedication to socially responsive projects. Its award-winning works have been featured at and collected by Victoria & Albert Museum (London), M+ (Hong Kong), National Museum of World Cultures (Amsterdam), Shanghai Museum of Glass (Shanghai) and commissioned by the TextielMuseum in Tilburg, The Netherlands.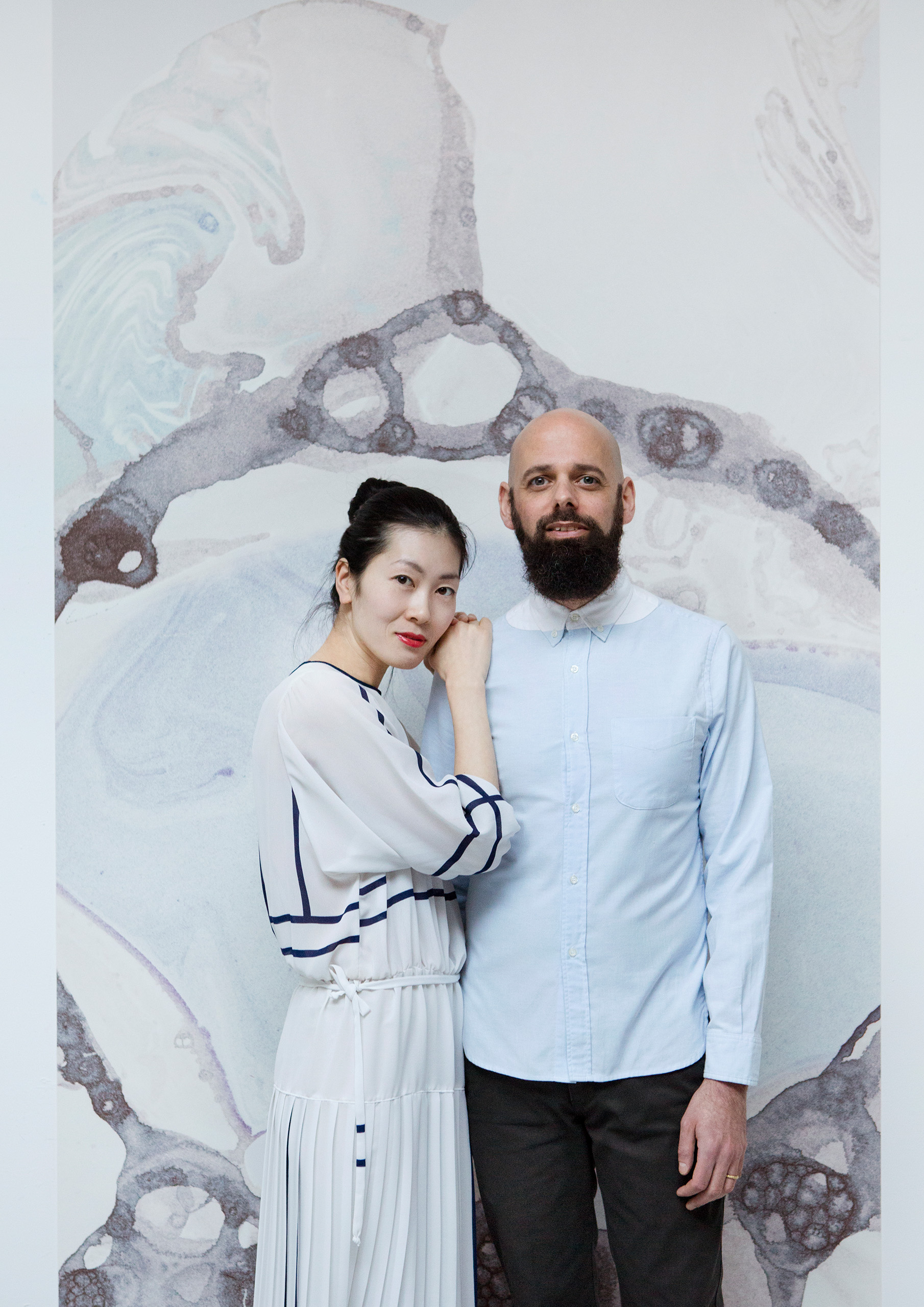 Image courtesy: BCXSY
Adonian Chan
Hong Kong type designer, graphic designer and musician. Born in 1986 in Hong Kong, Chan graduated from Hong Kong Polytechnic University in 2009 and co-founded Trilingua Design with Chris Tsui in 2010. In 2018, Chan published the book A Study on Hong Kong Beiwei Calligraphy & Type Design, which documented the 8 years of research on Hong Kong Beiwei, as well as his type design of Hong Kong Beiwei Zansyu. The book has won the Grand Award and the Distinguished Publishing Awards of Hong Kong Publishing Biennial Awards 2019. The type design has won New York Type Directors Club's Typeface Design Award. He was the winner of 2019 DFA Hong Kong Young Design Talent Award. He is co-curator of Hong Kong largest design festival deTour 2020 and 2021.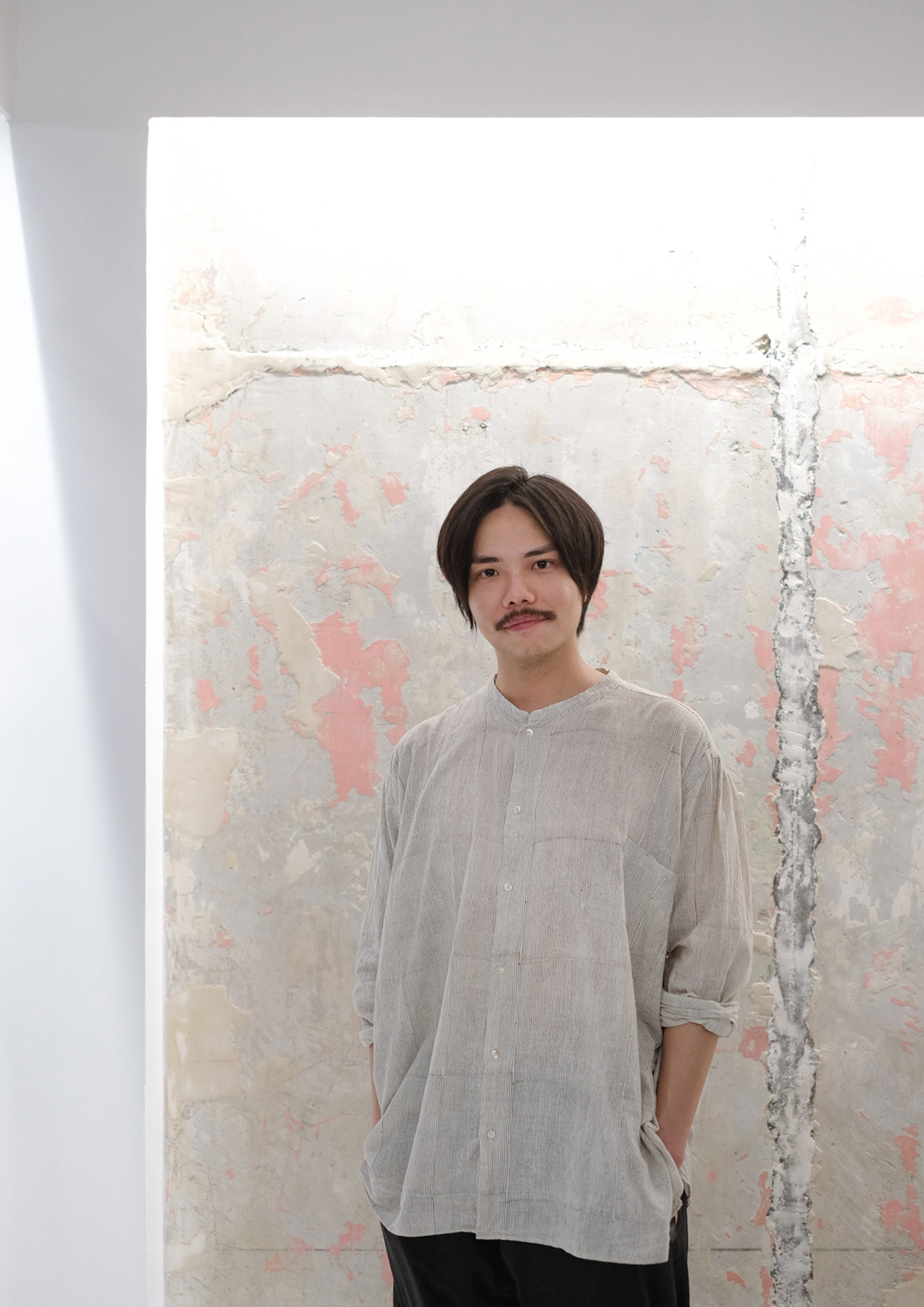 Image courtesy: Adonian Chan
Julius Hui
Julius Hui is a Chinese type designer and typographer raised in Hong Kong. Before starting his own studio Kowloon Type, Hui was a senior type designer at Monotype and font developer at Dalton Maag in London. He was the design lead of Chinese fonts for global corporations included Tencent, HP and Intel, etc. He also designed Chinese logotype for numerous brands, including The New York Times and Bloomberg Businessweek. After winning the Hong Kong Young Design Talent Award in 2018, a major prize nominated by the Hong Kong Design Centre, he is now focused on developing his house-font family 'Ku-Mincho'.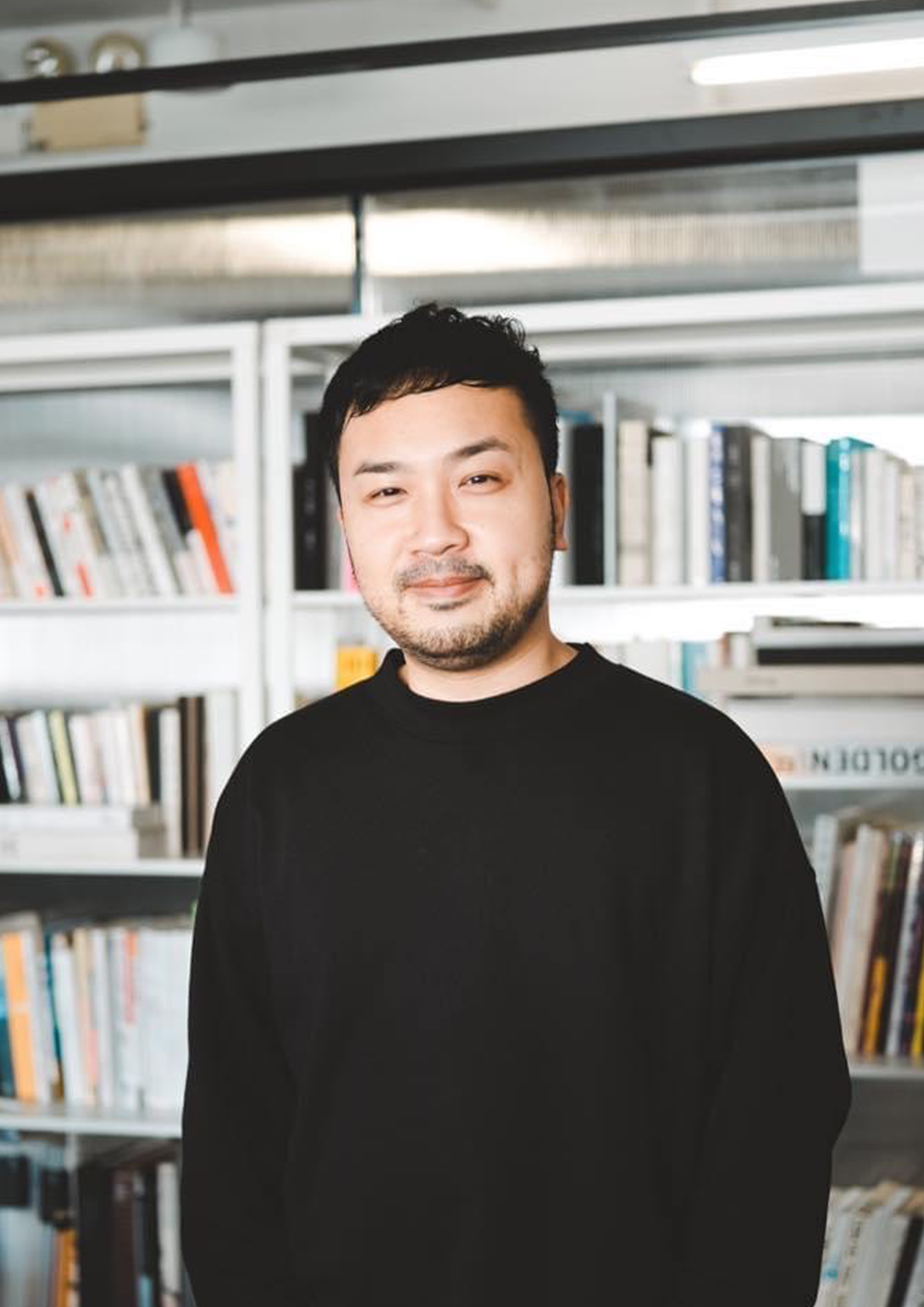 Image courtesy: Julius Hui
Chris Tsui
Chris Tsui is an information designer with works including visual identity, typography,
infographics, digital media, environmental and spatial. Born in 1984 in Hong Kong, Tsui graduated from the School of Design at Hong Kong Polytechnic University in 2009. He co-founded Trilingua Design with Adonian Chan in 2010. He is known for the lettering and supergraphic design at the Kai Yip Recreation Centre. The project has been awarded the Asia Pacific Awards for Excellence by Urban Land Institute. He specialises in branding practice, strategic design and visual identity development in multimedia design as well as exhibition design. He examines the influence of design on other disciplines through co-founding SLAB, a local basketball community lab for streetball place making and programming.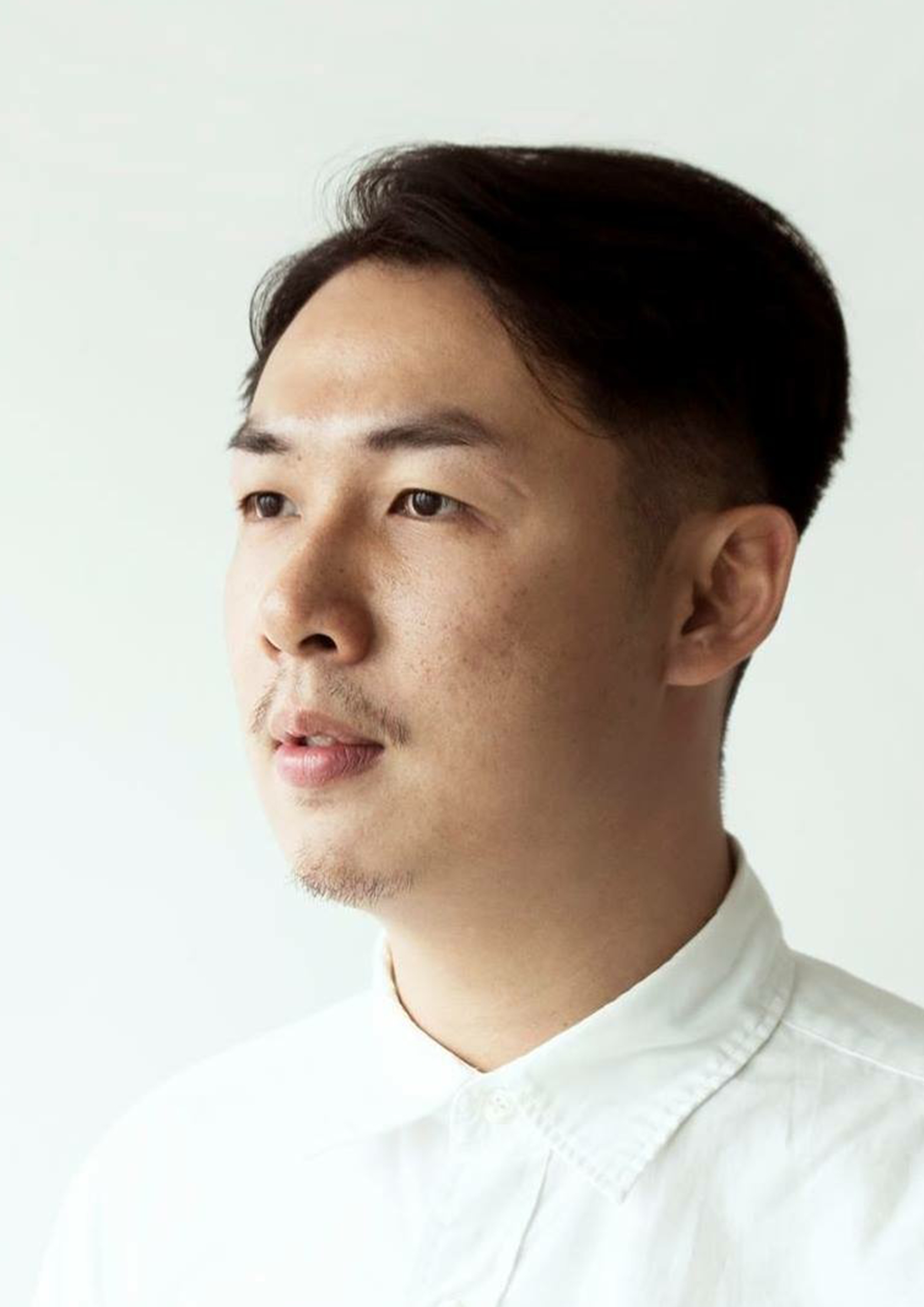 Image courtesy: Chris Tsui
Hugh Davies
Hugh Davies is an artist, curator and researcher of games and play. Of Welsh (Cymry) and Scottish descent, Davies was born in Larrakia Country, raised on Kaurna lands, and currently resides in the Kulin Nations in the south-east of Australia. Davies's creative practice explores histories of screens and other media devices, as well as traditions of play in the Asia Pacific Region. In the past decade, he has drawn particular focus on China and Japan. With a background in fine art, Davies approaches games as sculptural spaces that are shaped by playful interactions across social, cultural, material and spiritual dimensions.
Awarded a PhD in Art, Design and Architecture from Monash University in 2014, Hugh's studies in game cultures have been supported with fellowships from Tokyo Art and Space, M+ and the Design Trust Hong Kong. Davies is currently a research fellow at RMIT in Melbourne, Australia, where he has co-authored two books on digital games.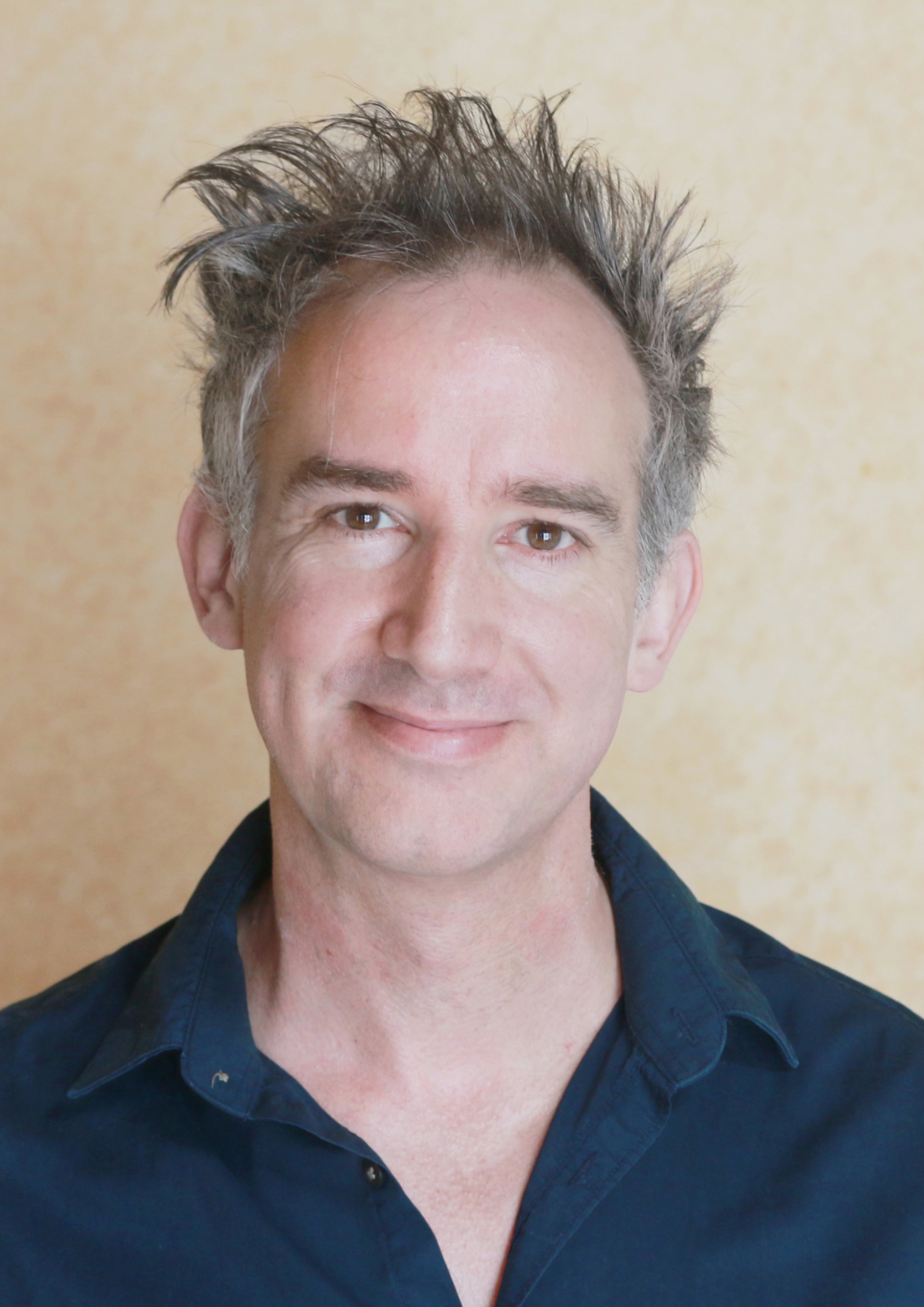 Image courtesy: Hugh Davies
Guo Cheng
Guo Cheng is an artist currently living and working in Shanghai. His practice mainly focuses on exploring the mutual impacts and influences between established/emerging technologies and individuals in the context of culture and social life. In recent years, his practice has dealt with themes such as the Anthropocene and second nature, digitised interobjectivity and the ideologies behind various infrastructures. His works are often presented in the form of sculptures/installations and use humorous yet frosty language to link grand issues with seemingly arbitrary objects, and to provide critical perspectives for discussion.
His recent solo exhibitions include: Almost Unmeant in Magician Space, Beijing (2020), Down to Earth in Canton Gallery, Guangzhou (2019). Group exhibitions include: Terminal>_ How Do We Begin? in X museum, Beijing (2020), The Eternal Network exhibition of Transmediale 2020, Haus der Kulturen der Welt (HKW), Berlin, The Process of Art: TOOLS AT WORK in Power Station of Art, Shanghai (2019), Notes from Pallet Town in UCCA Dune, Qinhuangdao (2019), Open Codes. Connected Bots in Chronus Art Center, Shanghai (2019).
Guo Cheng has obtained awards such as Ars Electronica Honorary Mentions, Linz (2020); CAC://DKU Research & Creation Fellowship, Shanghai (2020); STARTS Prize Nomination, Linz (2020); the Digital Earth fellowship (2018-19); the Special Jury Prize of Huayu Youth Award, Sanya (2018); and the Bio-Art & Design Award, The Hague (2017).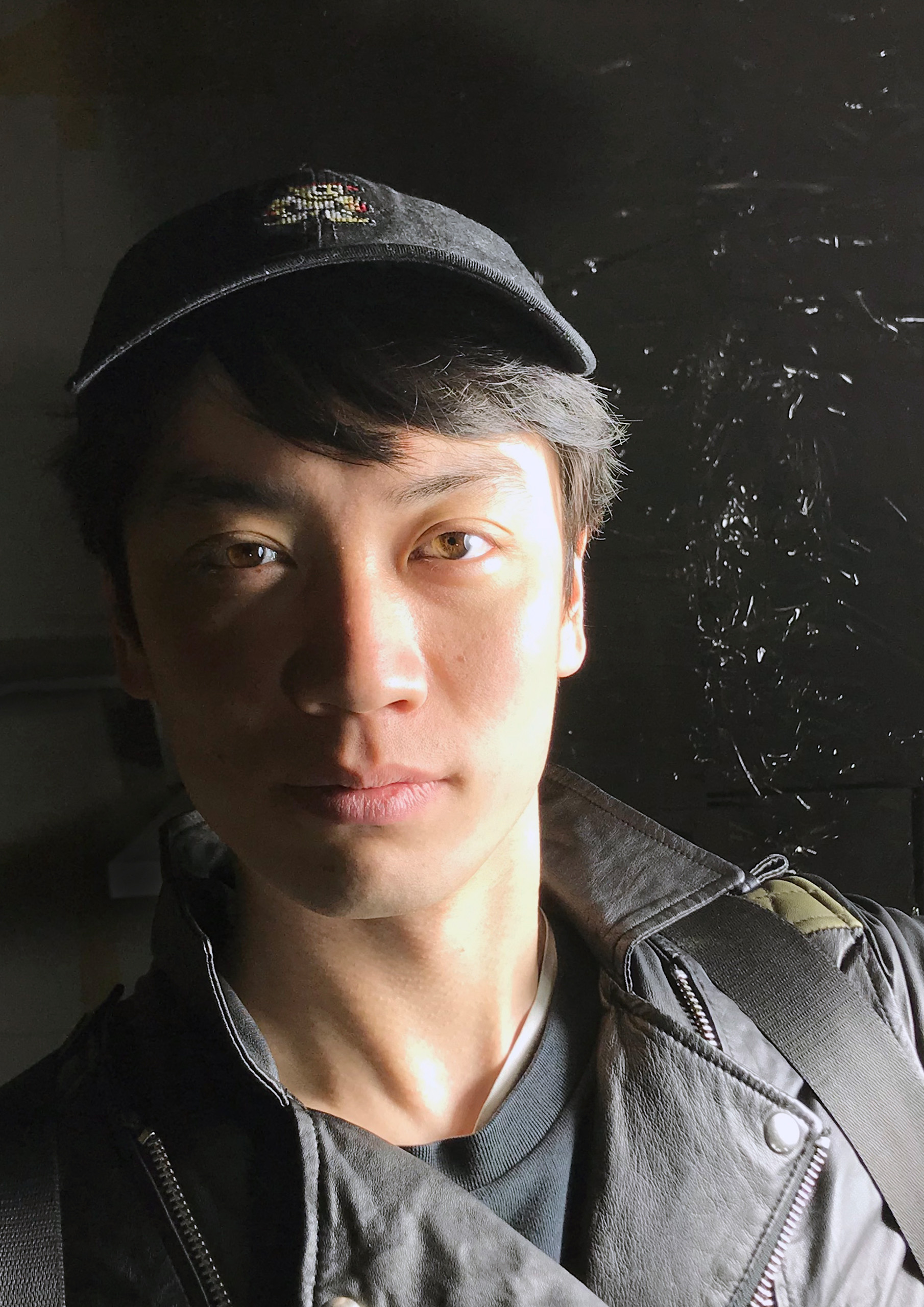 Image courtesy: Guo Cheng
Hou I-Ting
Born in 1979 in Kaohsiung, Hou I-Ting currently lives and works in Taipei. By blending imagery and video with embroidery, Hou challenges the way we identify imagery in everyday life while reconfiguring an otherwise prosaic visual experience. She is especially interested in the female labour condition in the socioeconomic system of the past and of today. Her practice pivots around the changing relationship between the body and imagery over the course of time. In particular, she transforms her on-site sewing performance into a cultural critique on the labour process within a capitalist society. 
She has exhibited internationally, including Taipei Biennial 2020: You and I Don't Live on the Same Planet—Moon Salt, Taipei, Taiwan (2020), We Now Stand — In Order to Map the Future, 21st Century Museum of Contemporary Art, Kanazawa, Japan (2019), Contemporary Art from Asia, Australia and the Pacific: A Selection of Works From QAGOMA's Asia Pacific Triennial, Centro Cultural La Moneda, Santiago, Chile (2019), Tejiendo identidades (Weaving Identities): Hou I-Ting Solo Exhibition, PHotoESPAÑA, Centro de Historias, Zaragoza, Spain (2019), Hey! What's Going On?, Rencontres de la photographie d'Arles, Fondation Manuel Rivera-Ortiz, Arles, France (2019), Cold Chain: Hou I-Ting Solo Exhibition, Taipei Fine Arts Museum, Taipei, Taiwan (2019), 9th Asia Pacific Triennial of Contemporary Art, Queensland Art Gallery | Gallery of Modern Art, Brisbane, Australia (2018), Citation From Craft — Taiwanese Contemporary Textile Art, 21st Century Museum of Contemporary Art, Kanazawa, Japan (2017), and Sewing Field, TKG+ Projects, Taipei, Taiwan (2015). 
Her work is housed in the collections of the Taipei Fine Arts Museum, Kaohsiung Museum of Fine Arts, National Taiwan Museum of Fine Arts, and Kuandu Museum of Fine Arts, Taiwan, and White Rabbit Gallery and Queensland Art Gallery and Gallery of Modern Art, Australia.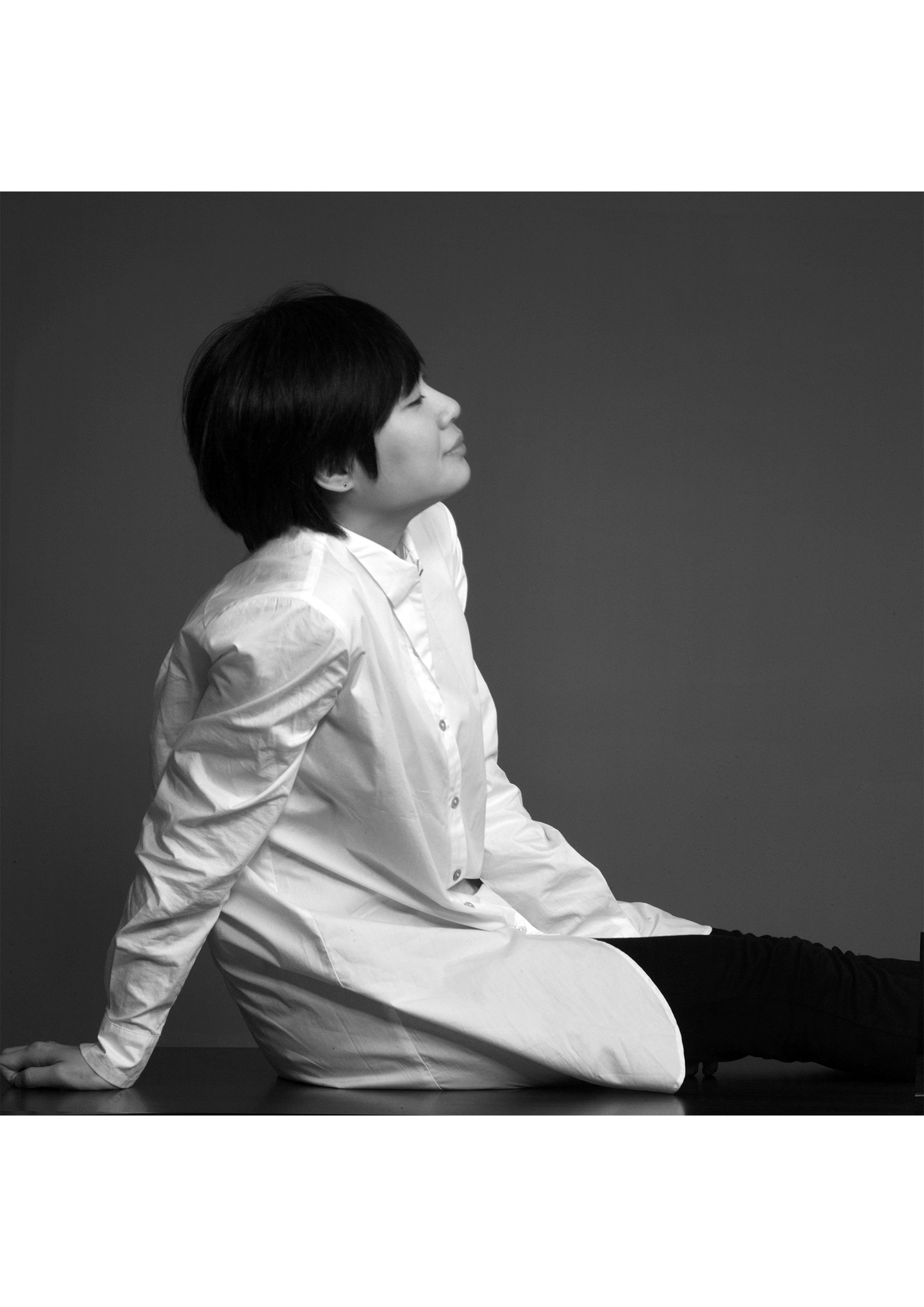 Image courtesy: Hou I-Ting
Iguchi Kota
Born in 1984, Iguchi Kota is a Motion Designer/Creative Director. While studying at Musashino Art University, he founded TYMOTE in 2008. And he founded the creative association CEKAI in 2013. He specialises in motion graphics and works as a video director and team-building creative director.
His major awards include the Bronze Pencil winner in The One Show in 2013, Yellow Pencil winner in D&AD 2013 and 2015, TOKYO TDC Award 2014, NY ADC Gold Award 2015. He is a guest professor at Kyoto University of the Arts and Musashino Art University.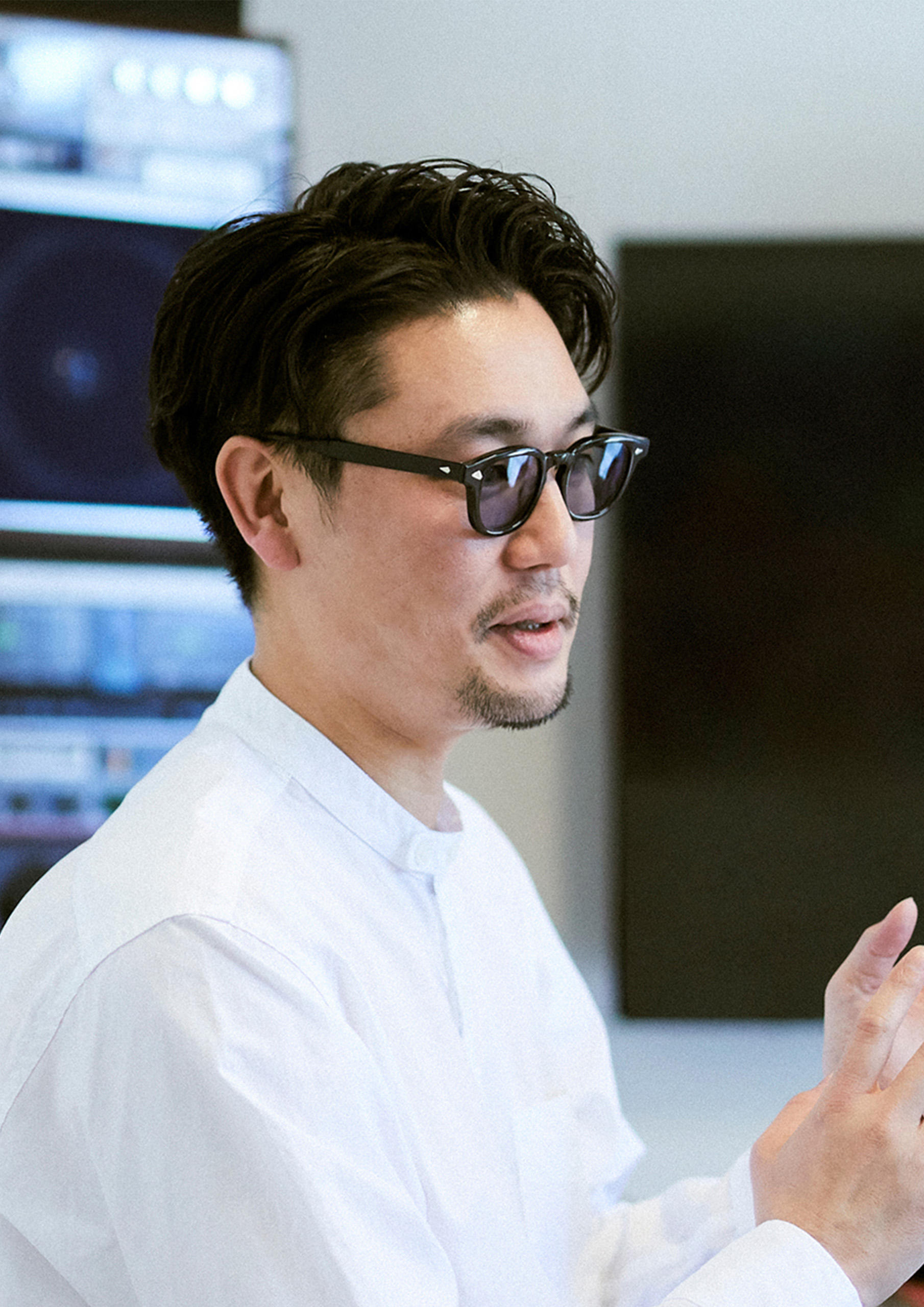 Image courtesy: Iguchi Kota
Mieno Ryu
Mieno Ryu was born in Hyogo in 1988. After graduating from Kyoto Seika University with a degree in Graphic Design in 2011, he started his career as a freelance graphic designer in Kyoto. He produces graphic designs mainly for publicity design for art, theatres, as well as text graphic design in logos and products.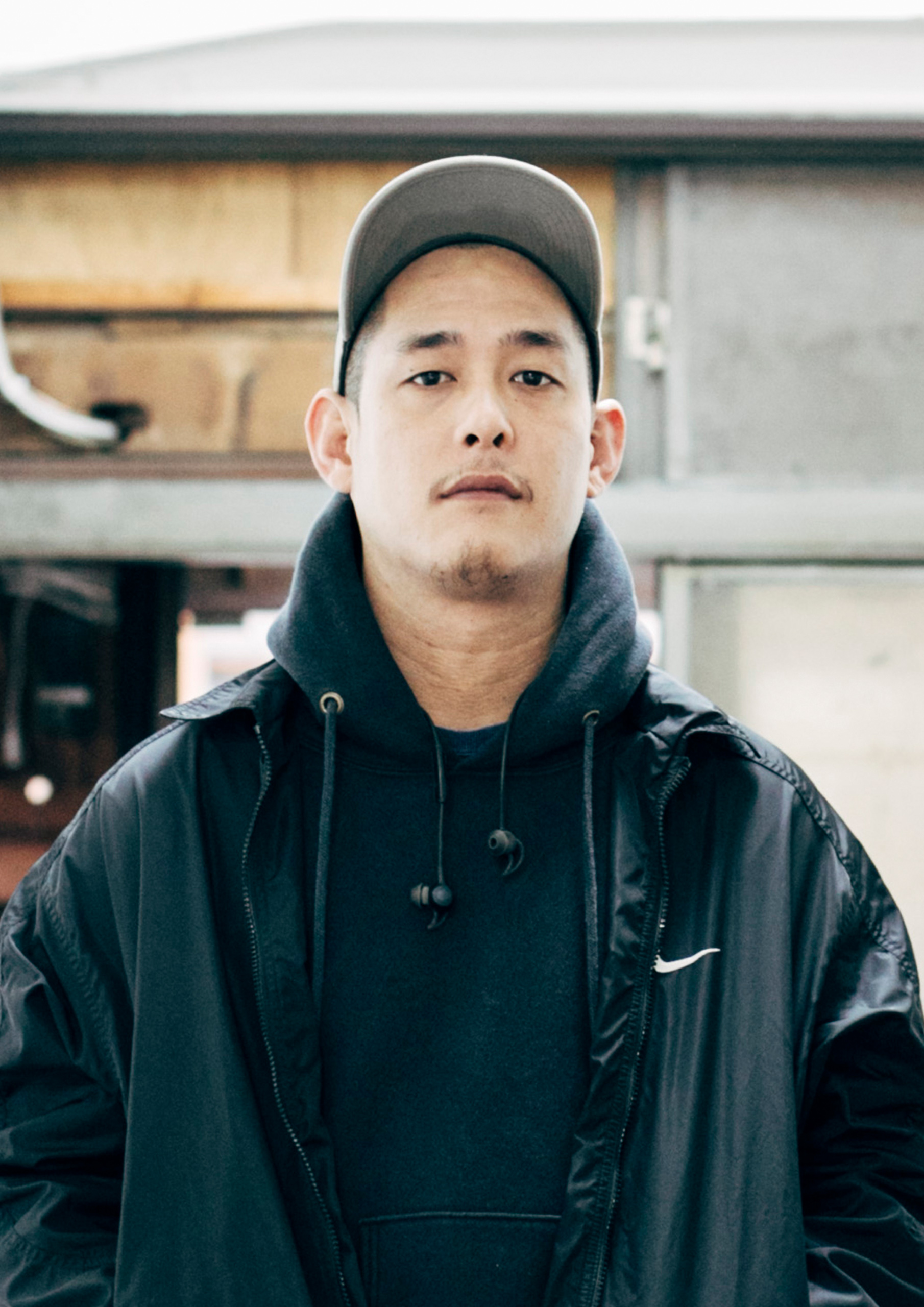 Image courtesy: Mieno Ryu
Nakata Takuma
Nakata Takuma is a Realtime Graphics Artist based in Kyoto. He grew up in Senegal, Brazil and Indonesia, and studied Visual Design in Japan and Interaction Design in The Netherlands. His works emphasise how to design experience to tempt audience into the immersive world of visuals and technology by converting virtual phenomena into physical experience.
He is the Technical Director at BASSDRUM and Adobe Creative Residency Alumni (2019-20).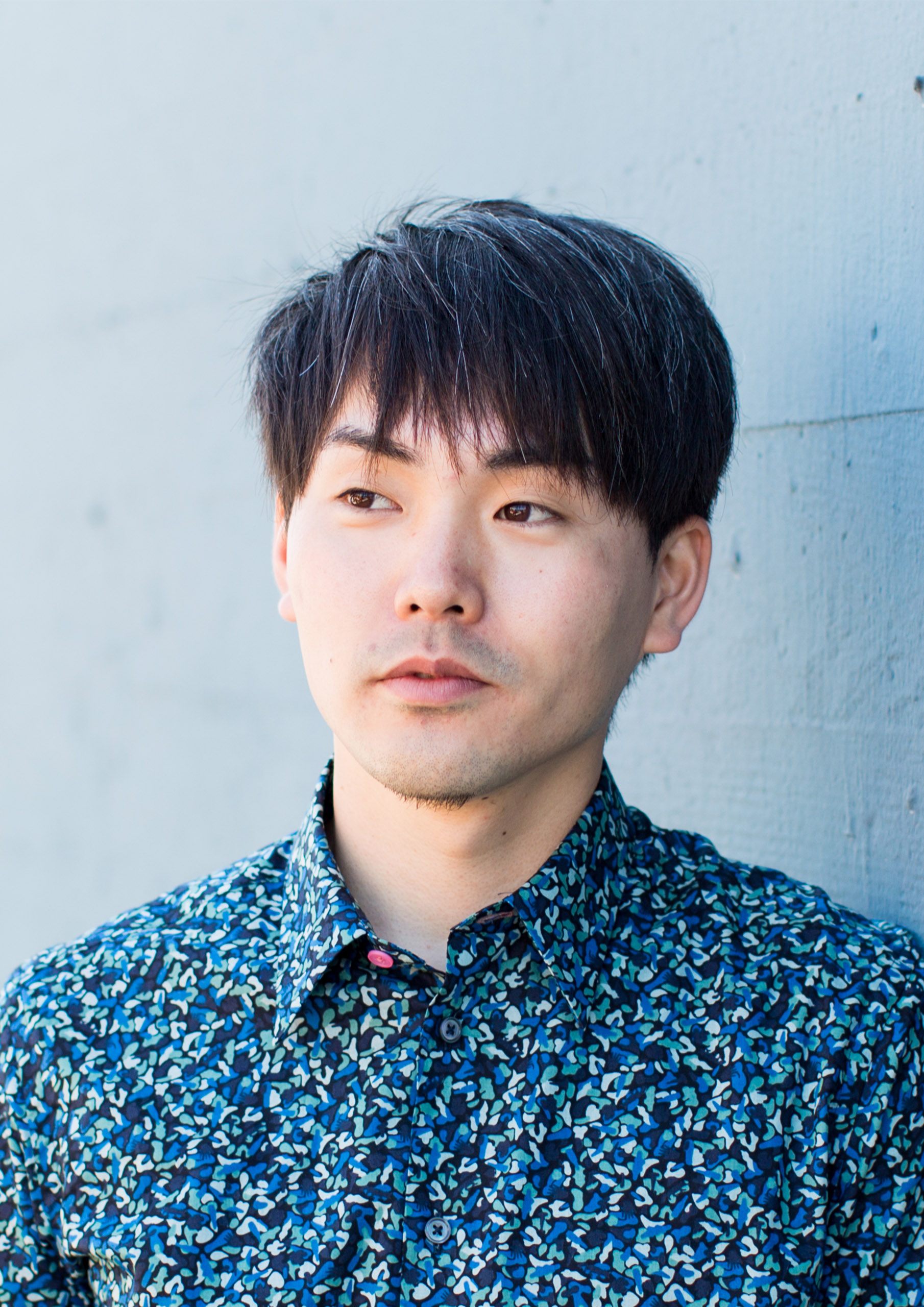 Image courtesy: Nakata Takuma
Kim Hwang
Kim Hwang is a designer who has been working with the boundaries of applied design, advocating designs that resist the authority and restraint of a coherent techno-global system. With a focus on interdisciplinary activities, he has been examining the coarseness of repressive logic, the image of senselessness and comedy in reality. As a designer, he has been deeply disturbed by the contradictions of his own design activities oriented in self-profit and hopes to resolve the dilemma by becoming a socially engaged designer. The possibility was realised through designing Cocoon – mobile sleeping bag for the homeless, which was produced and distributed in 2005 to the homeless at Seoul Station and London. In addition, he designed CCTV Chandelier, Pyramid Light Bulb and Consumption Rationing Trading System in solidarity with designers with critical orientations. Many of his works, such as CCTV Chandelier, in which he walked through the streets wearing 360-degree CCTVs, and Pizzas for the People, in which he smuggled cooking lessons for pizza to North Korea, have been exhibited, performed and screened in a number of places including the Barbican Center in London, Israel Museum in Jerusalem, and Festival B:om Seoul, as well as Japan, China, Macau, Netherlands, Belgium, Switzerland, France, Ireland, Italy, Poland, Czech Republic, Hungary, Romania, Egypt and South Africa. Currently, Kim works as an assistant professor at the Ulsan Institute of Science and Technology (UNIST).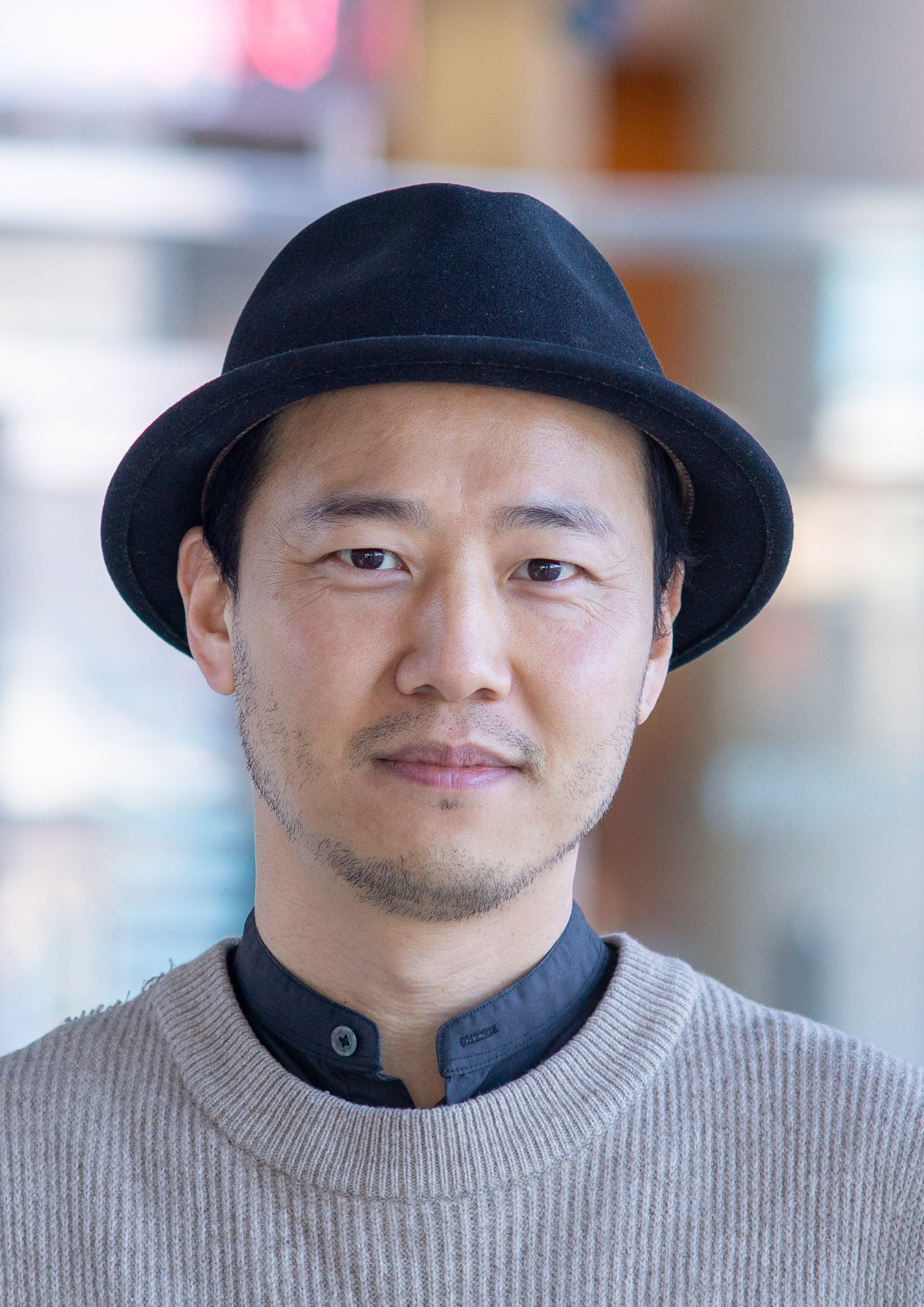 Image courtesy: Kim Hwang
Lau Chi Chung
Lau Chi Chung graduated from The Surrey Institute of Art & Design University College (BFA on Interior Design) in 1999, and worked in the television commercial industry as an art director before becoming a full-time artist. Although he started out on short films, Lau has mostly worked in photography and has exhibited in various international photo festivals. His photography series Landscaped Artifacts in 2013 brought him the title of New Photography Artist from Lianzhoufoto Festival 2013. Lau has also received third prize at the Hong Kong 1st Photobook Dummy Award 2021 at Hong Kong Photobook Festival for his latest work The Dayspring of Eternity.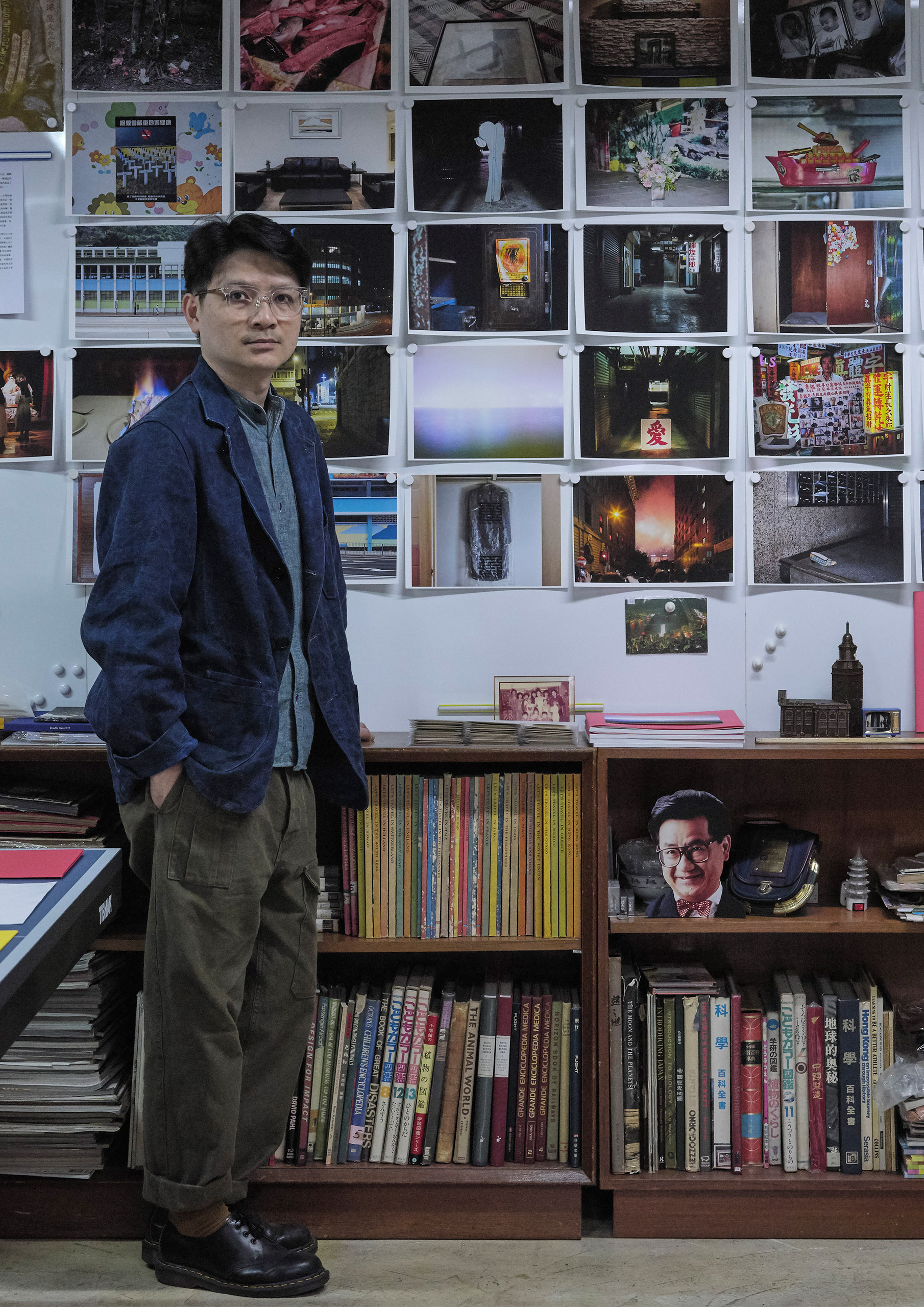 Image courtesy: Lau Chi Chung
LI Zhiqian
Li Zhiqian is an interdisciplinary researcher and practitioner who uses design as a point of departure. His works include typography research, graphic, spatial and product design, video production, writing, translation and curation. He is the project lead of Shanghai Type and TypeTour, and co-founder of 3type. He is a Research Fellow at Type Lab, Shanghai Academy of Fine Arts.
His research focus is the history of type production and type design in China from the late 19th century. For the Shanghai Type project, he has interviewed dozens of people and created an online archive. He is especially interested in urban typography and has been writing articles about the modernology of urban typography, organising city tours, editing and designing books to promote the awareness of city visual culture. Using Chinese characters as a medium, he participates in numerous art projects to explore the boundary of contemporary type design.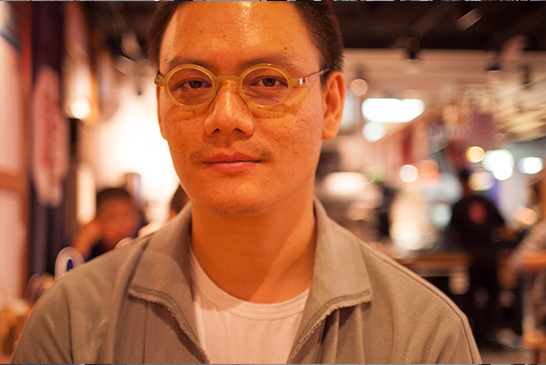 Image courtesy: LI Zhiqian
Liu Yi
Liu Yi was born in 1990 in Ningbo, China. She graduated from the China Academy of Fine Arts School of Intermedia Art with a Bachelor degree and the China Academy of Fine Arts with a Master degree in 2012 and 2016 respectively. She currently lives in Hangzhou. He primary research direction is 'Early Chinese art films and experimental animation'.
Her video works include Origin of Species, Chaos Theory, A Travel Inward, Into The Void, A Crow Has Been Calling for a Whole Day etc. She deploys various mediums through animation, multi-media as well as space installation to reflect her daily living experience and discovers more possibilities in a space resonating with the subject of her works. Audiences are invited to unearth a differentiated parallel world through her eclectic works. In 2017, A Crow Has Been Calling for a Whole Day was selected by and showcased in Holland Animation Film Festival (HAFF), and subsequently was honoured as a Special Recommendation by the Hua International Short Film Festival. Liu Yi was invited to participate in the SeMa Nanji Residency Project hosted by the Seoul Museum of Art in Seoul in 2018. In 2019, she was invited to take part in The Royal Abbey of Fontevraud Anjou artist residencies. In the same year, she was invited to be on the Cyprus animation film festival jury and finished the residency in Cyprus. Her works have been collected by White Rabbit Gallery, Sydney, Australia, Stanford University East Asia Library, Stanford, United States and M+ Collection, Hong Kong.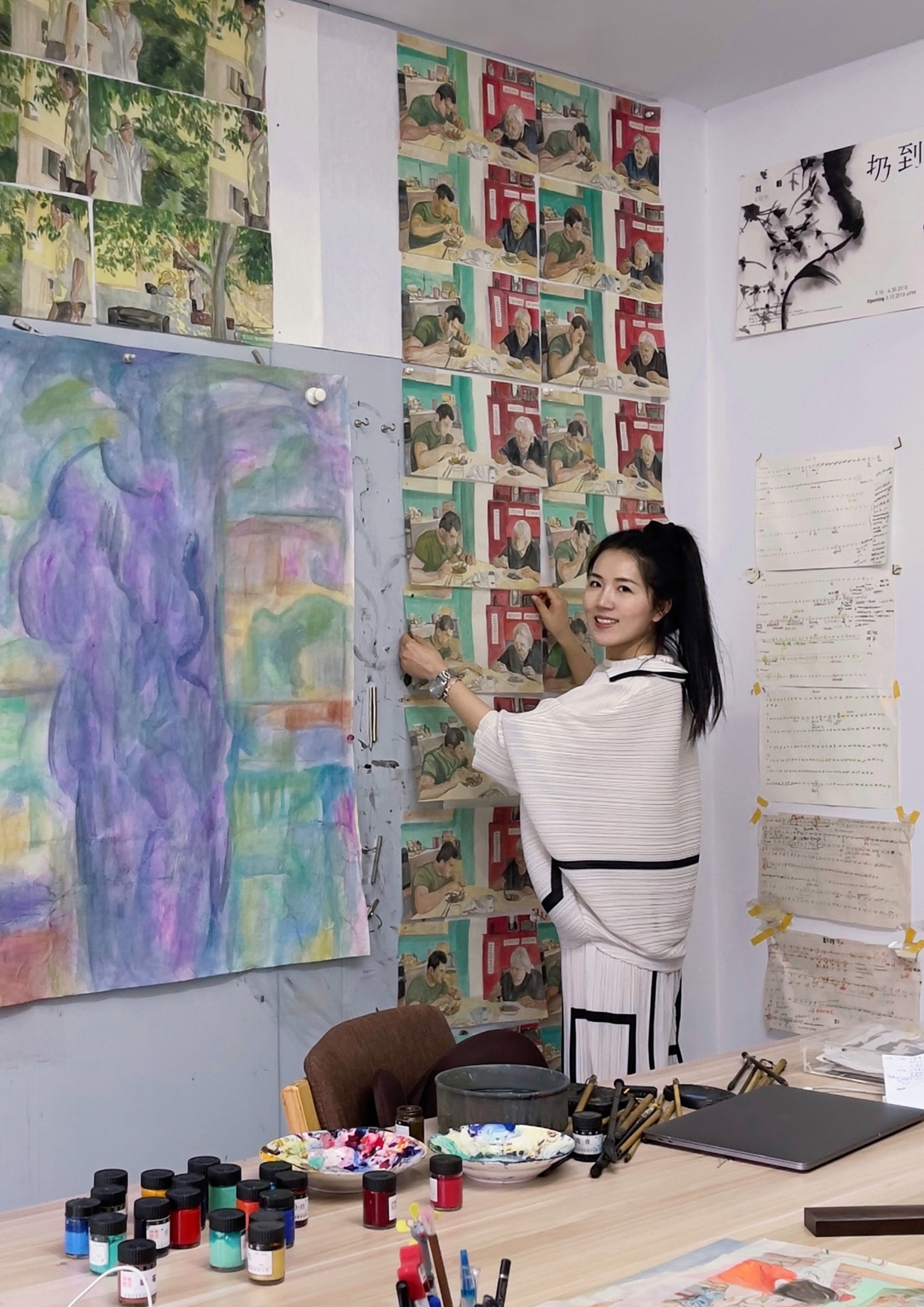 Image courtesy: Liu Yi
Lu Yang
Lu Yang is a multi-media artist based in Shanghai. Mortality, androgyny, hysteria, existentialism and spiritual neurology feed Lu's jarring and at times morbid fantasies. Taking inspiration and resources from anime, gaming and sci-fi subcultures, Lu explores his fantasies through mediums including 3D animation, immersive video game installation, holography, live performances, virtual reality and computer programming. Lu has collaborated with scientists, psychologists, performers, designers, experimental composers, Pop Music producers, robotics labs and celebrities throughout his practice. 
Lu Yang has held solo exhibitions in UCCA Center for Contemporary Art and M Woods in Beijing, Cc Foundation in Shanghai, Spiral in Tokyo, Fukuoka Museum of Asian Art, Société in Berlin and MOCA Cleveland. He has participated in several international biennials and triennials such as 2021 Asia Society Triennial in New York, 2012 & 2018 Shanghai Biennial, 2018 Athens Biennale, 2016 Liverpool Biennial, 2016 International Digital Art Biennale in Montreal, China Pavilion at the 56th Venice Biennale and 2014 Fukuoka Triennial. In 2019, Lu was awarded the 8th BMW Art Journey.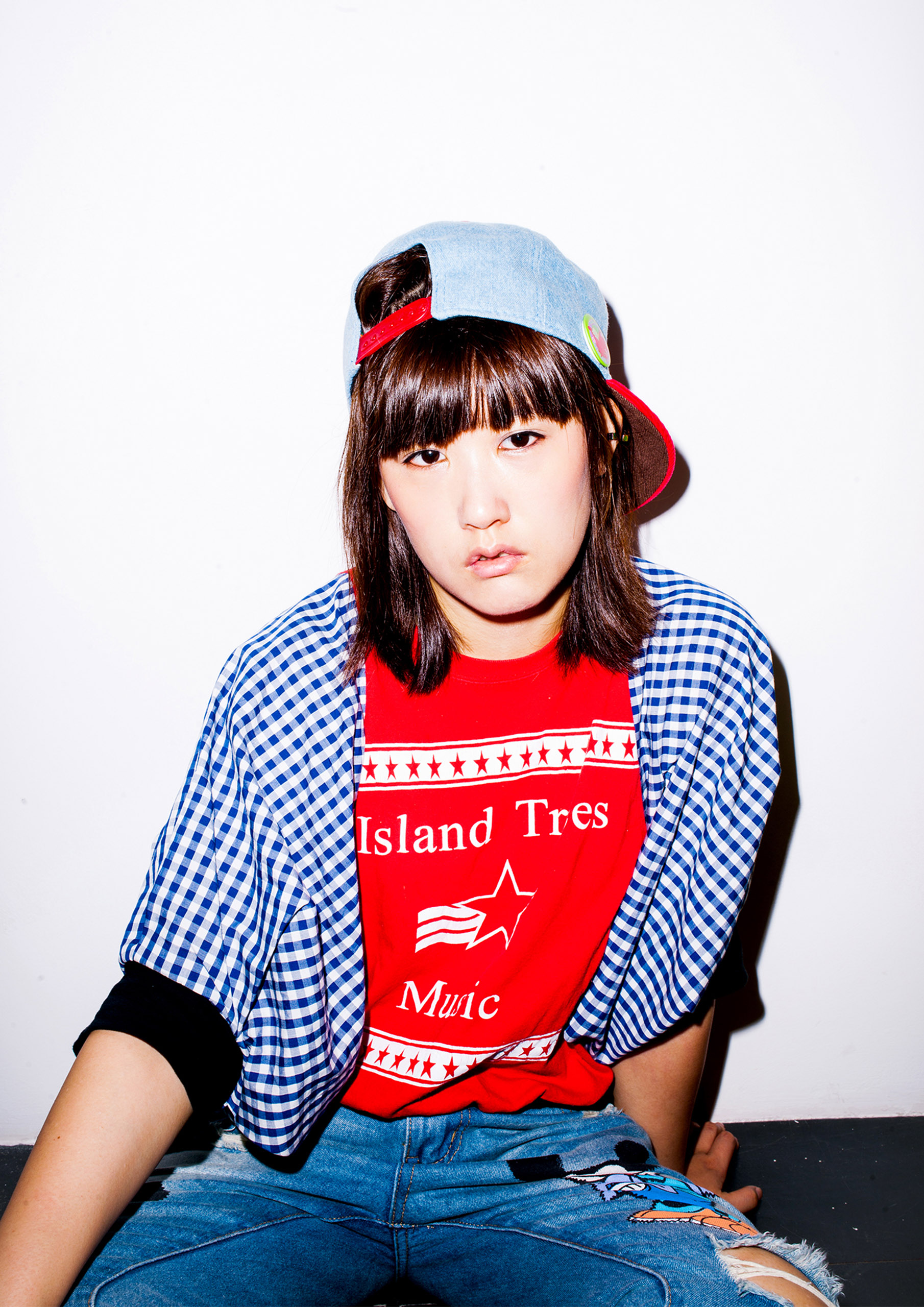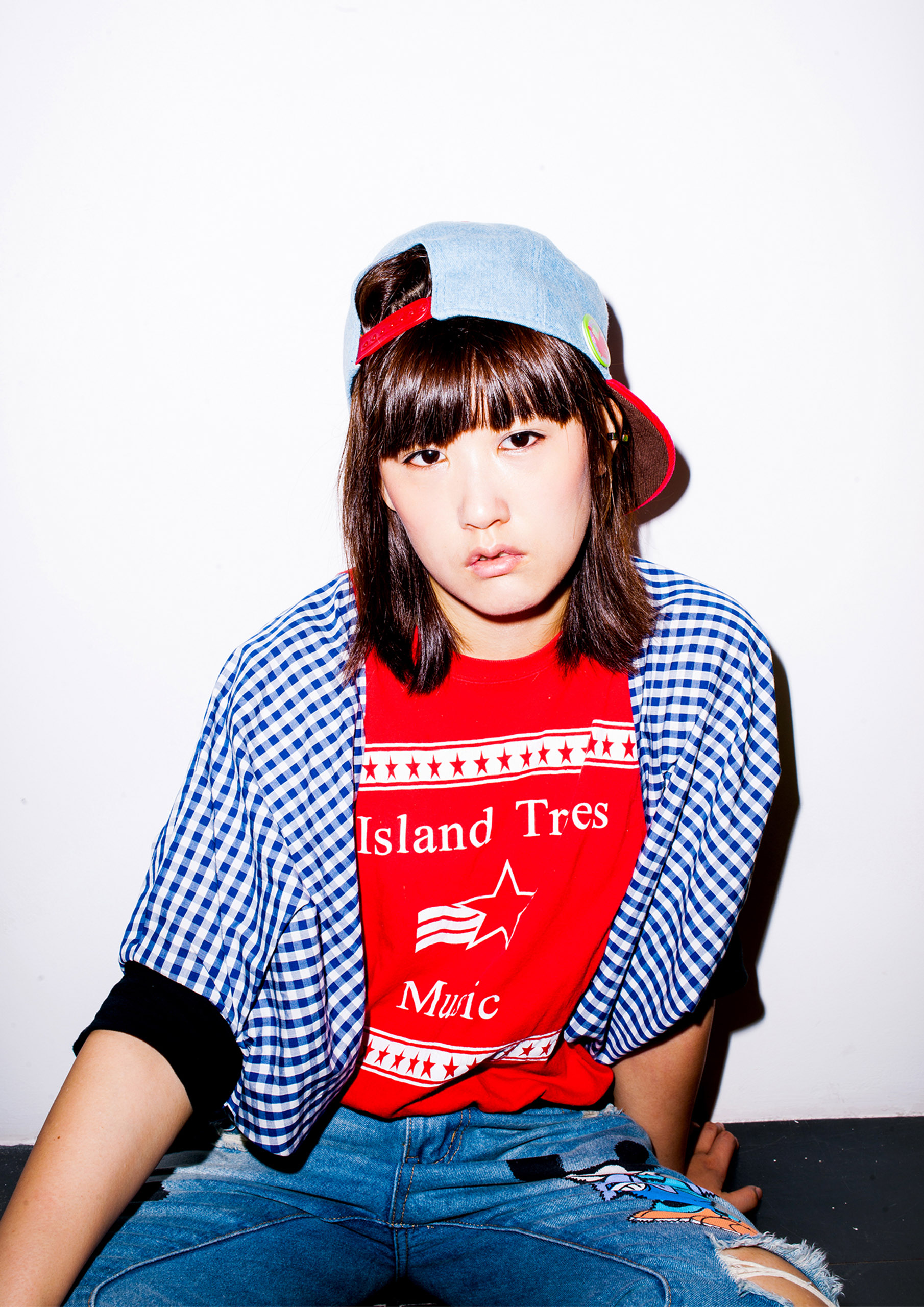 Image courtesy: Lu Yang
Takahashi Naotaka
Takahashi Naotaka lives in Chuo City, Shikoku, Ehime Prefecture in Japan. He has spent more than 40 years producing three-dimensional gold thread embroidery decorations for the local Niihama Taiko Festival. In 2005, he was certified as an 'Ehime Traditional Craftsman' and in 2018 he was awarded the 'Outstanding Skilled Person, Commendation from the Governor of Ehime Prefecture'. In 2020 he received the 'Award for Outstandingly Skilled Workers (Contemporary Master Craftsman)' from the Ministry of Health, Labour and Welfare of Japan.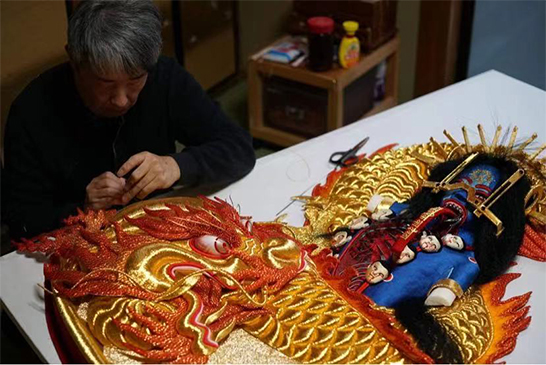 Image courtesy: Takahashi Naotaka
Nagashima Rikako
Nagashima Rikako specialises in graphic design. Her works include identity, sign planning, book and spatial design. Environmental considerations are foremost in her designs, and she works with an awareness of the environmental damage caused by design. Examples in her practice include intentionally incorporating ink stains and scrap paper generated in the printing process as a pattern to avoid creating waste (David Lynch, From the Fringes of the Mind), spatial design that uses offcut fabric from product manufacture (DESCENTE BLANC, 10th exhibition), or textile design in which ink stains on scrap paper are printed on fabric made from recycled plastic bottles  (Kinnasand, Scrap_CMYK). At the Venice Biennale in 2021, she designed the Japanese pavilion as an exhibiting artist on the theme of material circulation.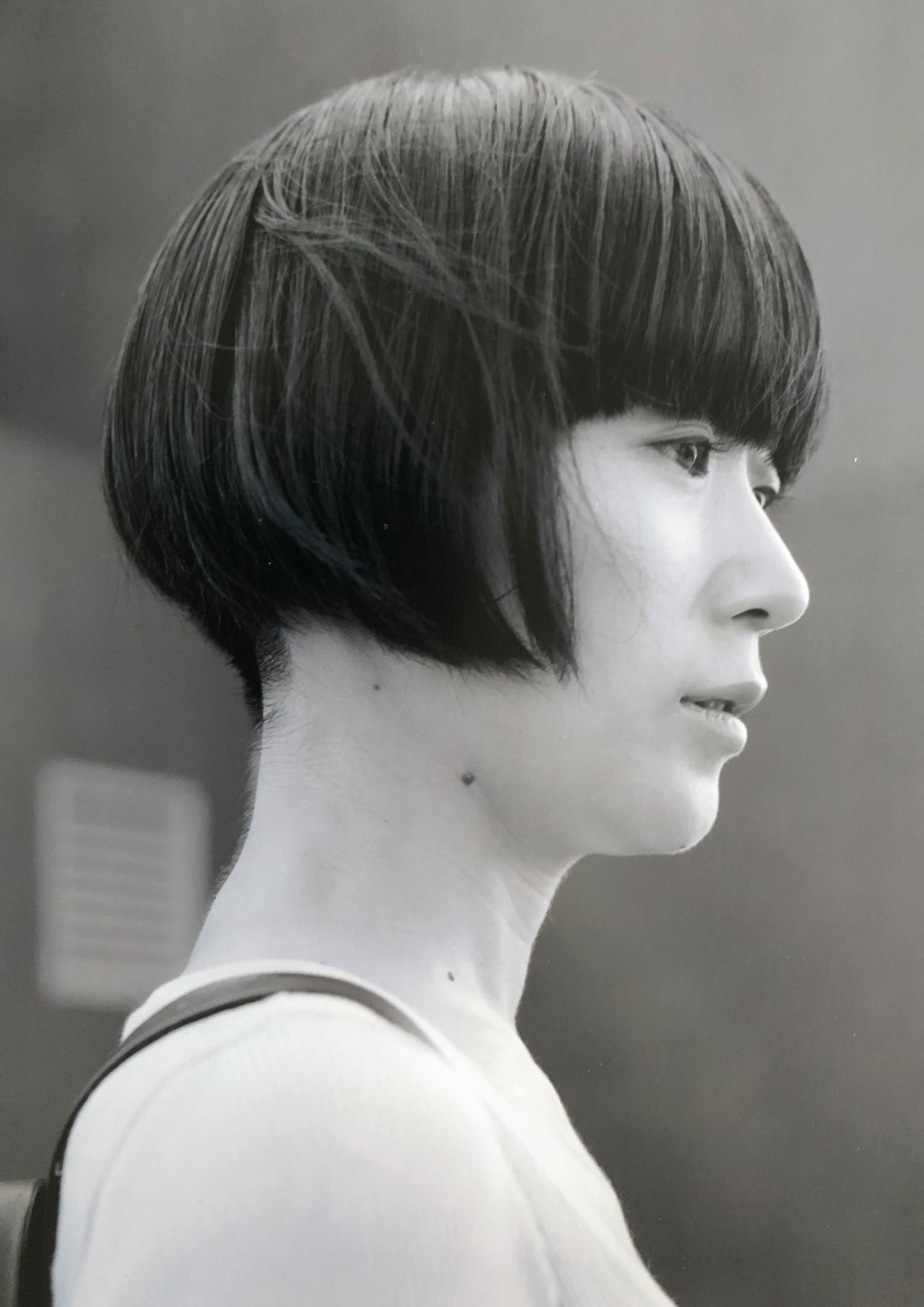 Image courtesy: Nagashima Rikako
Spatial Anatomy
Spatial Anatomy designs spaces, objects and strategies for cities. Founded in 2016 by Calvin Chua, the firm takes an interdisciplinary research and design approach towards today's complex urban challenges. Maintaining an international portfolio of projects across scales and mediums, Spatial Anatomy is currently working on projects ranging from public infrastructure, exhibitions, to strategic masterplan. With a keen interest in bridging design and geopolitics, Spatial Anatomy has supported research and capacity building programmes on urban regions in the DPRK, including Pyongyang and Kangwon Province. The firm co-curated the Pyongyang Sallim exhibition at the 2017 Seoul Biennale with PRAUD. Recognised for its unique approach towards design practice, Spatial Anatomy was longlisted for the 2020 Royal Academy of Arts Dorfman Award.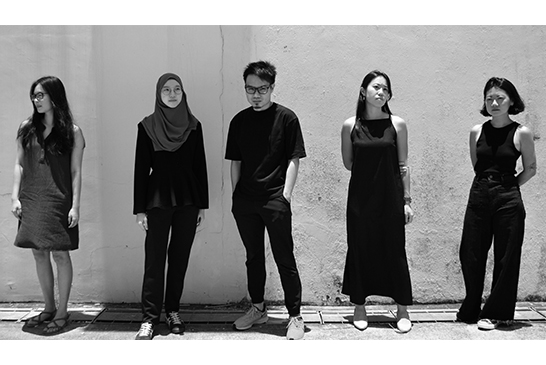 Image courtesy: Spatial Anatomy
Wang Zhi-Hong
Wang Zhi-Hong is a graphic designer and a member of Alliance Graphique Internationale (AGI). He is committed to incorporating typography into his design projects across the cultural and commercial sectors. He launched his publishing imprints with major publishers in translated books featuring internationally renowned artists and their works, including Nobuyoshi Araki, Shinro Ohtake, Tadanori Yokoo, Takuma Nakahira and Comme des Garçons. Among his recognitions are TDC Awards, Silver Cube from ADC Awards, Prize Nominee Works from Tokyo TDC Awards, Best Book Design from South Korea's Paju Book Award and Kasai Kaoru's Choice Award from HKDA Asia Design Awards. He is the author of Design by wangzhihong.com.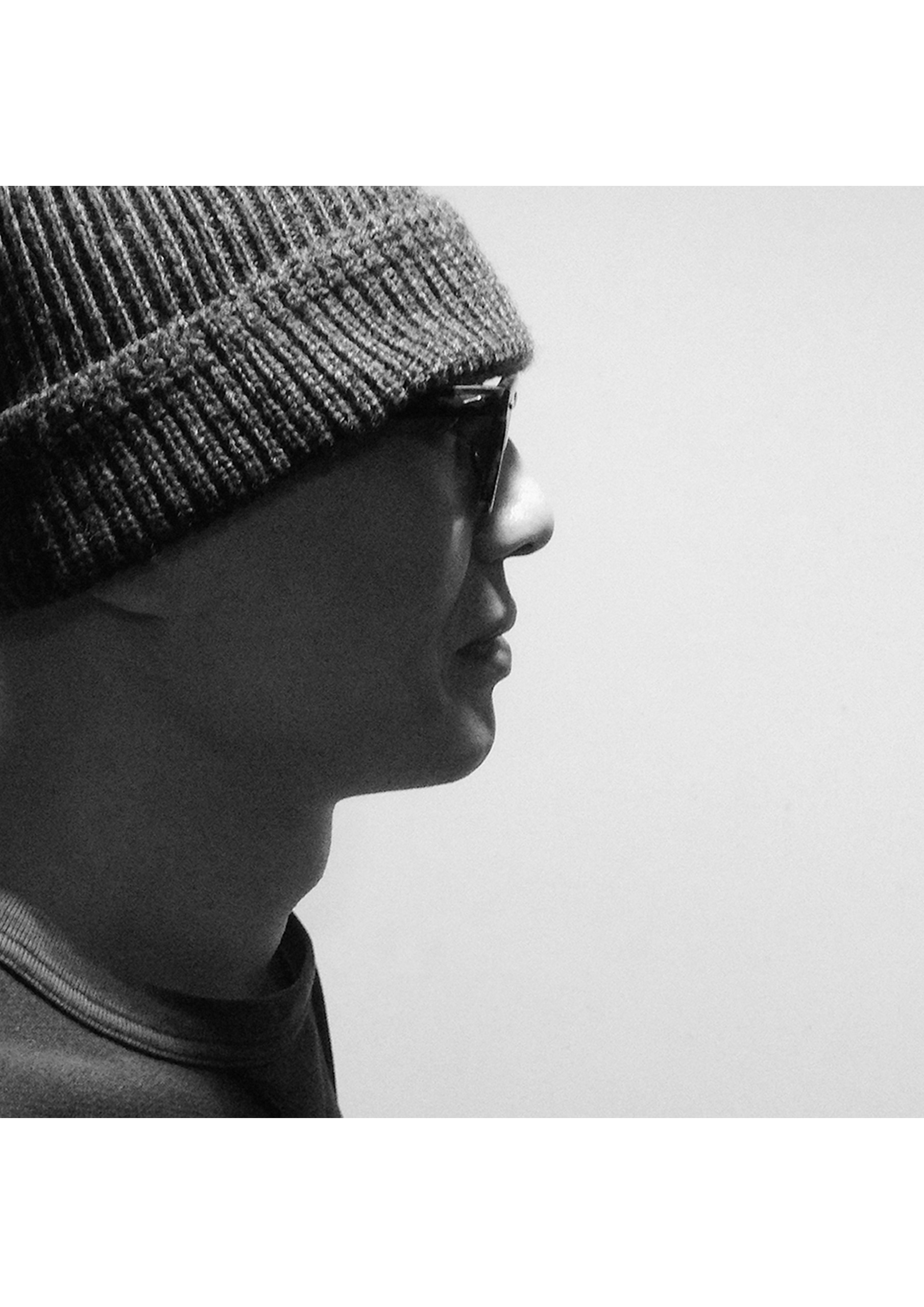 Image courtesy: Wang Zhi-Hong
Alice Wong
Alice Wong is a story designer based in Eindhoven and teaches at Design Academy Eindhoven in the department of MA Information Design as Specialist Tutor. She focuses on designing multi-perspective narratives to make complexity comprehensible so as to evoke awareness and cognition to reality and to be critical towards everyday information. Her research focus is rooted in understanding reality and how our perception of reality is shaped. Her principal topic of interest lies in the intersection of biographical documentary, media and social phenomena.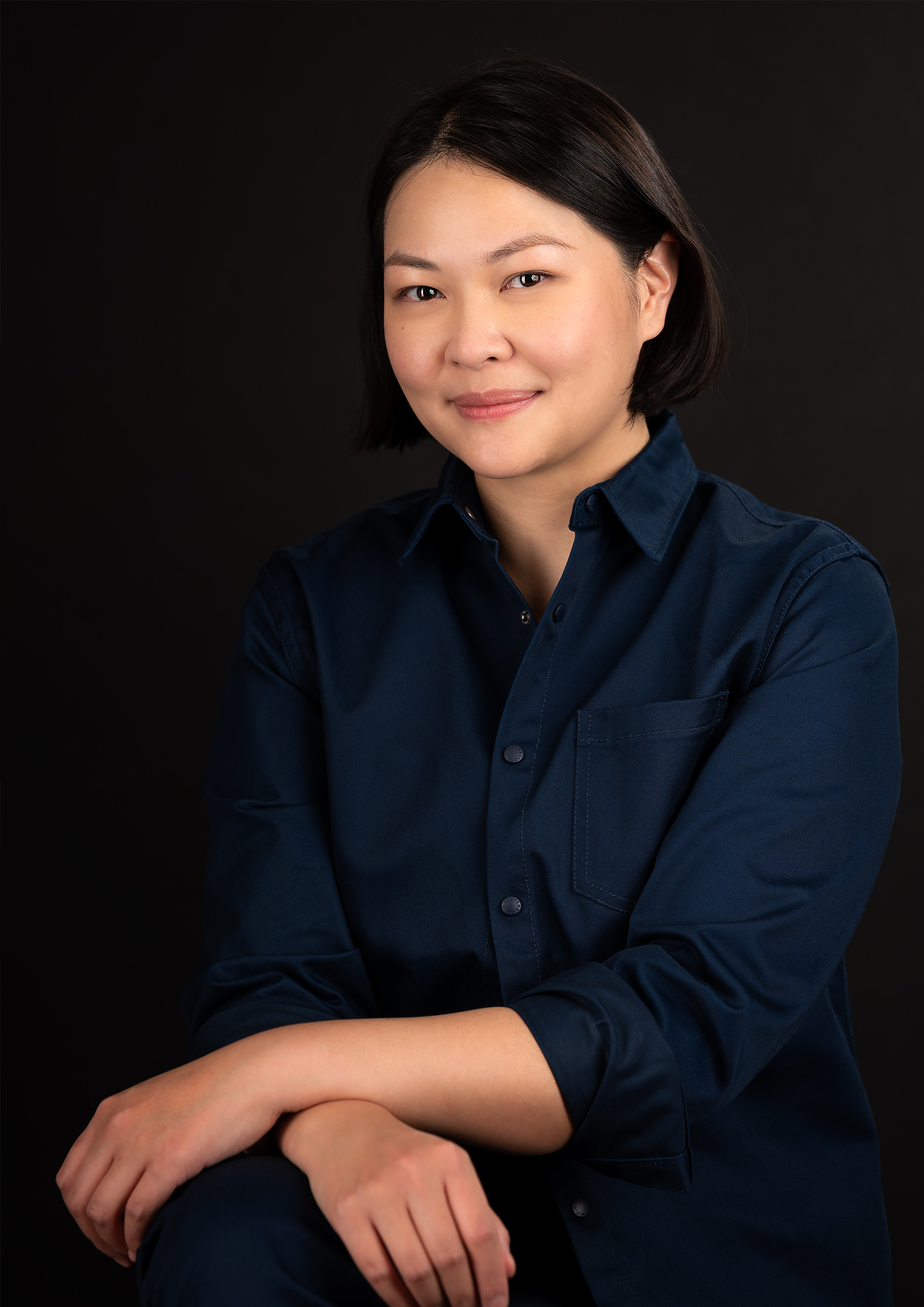 Image courtesy: Alice Wong