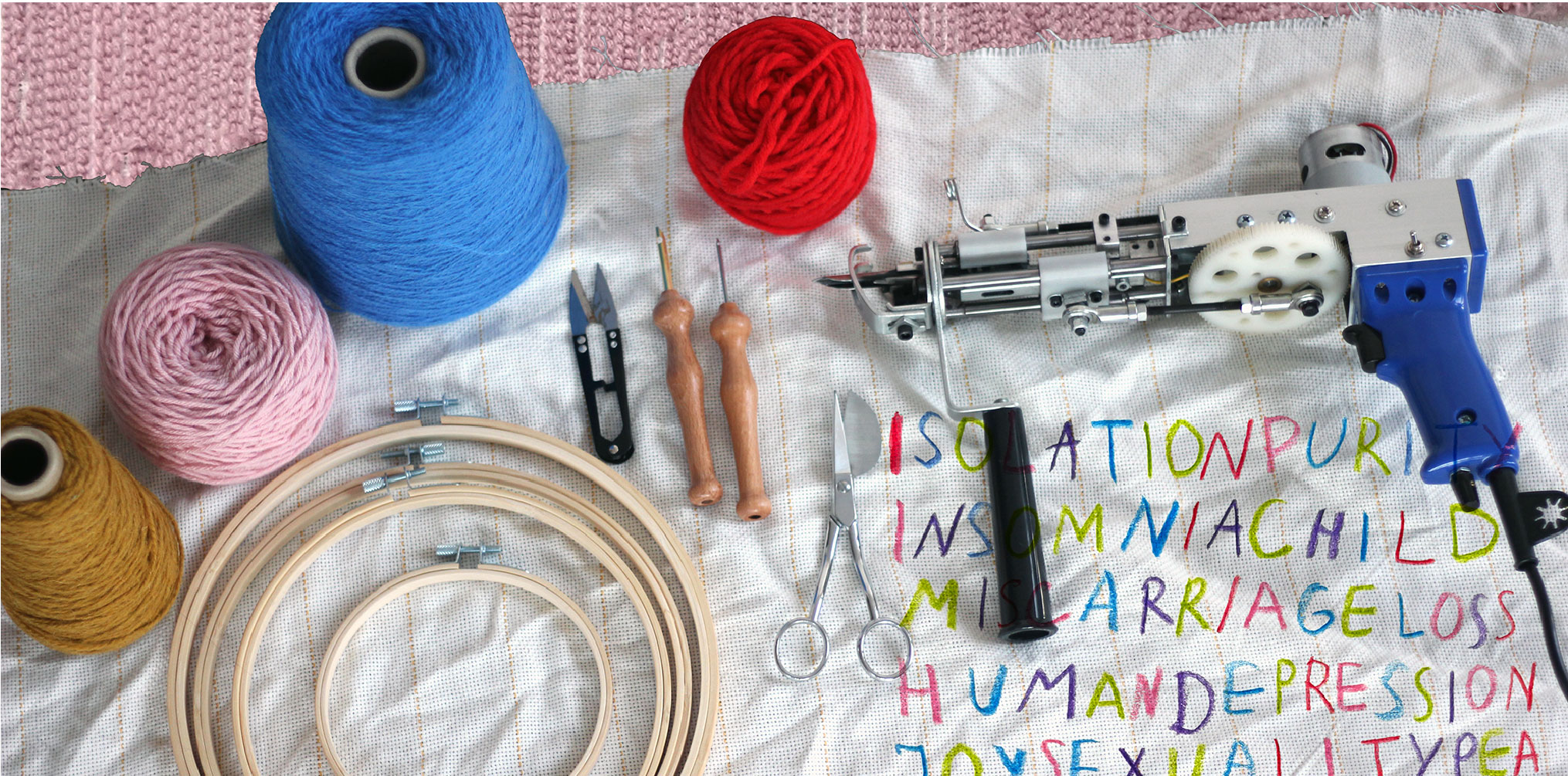 Parenthood Manifesto: Collective Tufting Workshop
Making carpets is a collective handcraft in Central Asia that can bring together individuals of diverse backgrounds for cooperative work, discussion and exchange of opinions.
Join this experimental workshop led by London-based Kazakh artist Madina Zholdybekova to gather, discuss and create a collective artwork regarding an important but under-discussed issue to the artist: parenthood. Zholdybekova will first guide participants to an open-discussion on the hidden aspects of parenthood, before turning to instruct participants to use a tufting gun to translate the group's insights into a manifesto in the format of a tufted embroidery. Participants will work on a collective artwork together, while a smaller, take-home souvenir will also be made using a punch needle to commemorate the experience together.
The programme happens on the occasion of Clouds, Power and Ornament – Roving Central Asia  on view at CHAT from 25 February to 21 May 2023.
Experience level: Suitable for participants aged 18 or above
Materials needed: All materials will be provided
Language: English
Please refer to Special Arrangements for the latest access and entry requirements.