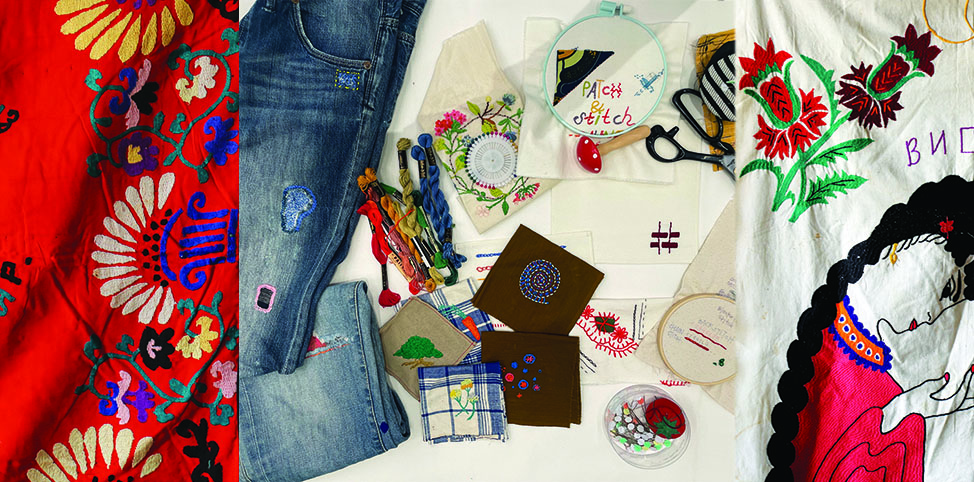 Mindful Mending Inspired by Central Asian Suzani Embroidery
Inspired by the suzani  embroidery of Central Asia, participants will learn 4 decorative mending stitches to create a small artwork or give new life to a pre-loved garment.
Using brightly coloured and embellished threads, participants will learn different techniques inspired by the floral patterns, bold shapes and roundels that are present in the works displayed in CHAT's Spring exhibition, Clouds, Power and Ornament – Roving Central Asia .
Each participants will finish an embroidered handkerchief which can be framed as an artwork and will take home an embroidery hoop to continue practicing.
Experience level: This activity is better suited for participants with some stitching experience but welcomes beginners as well.
Materials needed: All materials provided. Participants may bring a pre-loved piece that needs mending.
Language: English with interpretation into Cantonese
Please refer to Special Arrangements for the latest access and entry requirements.