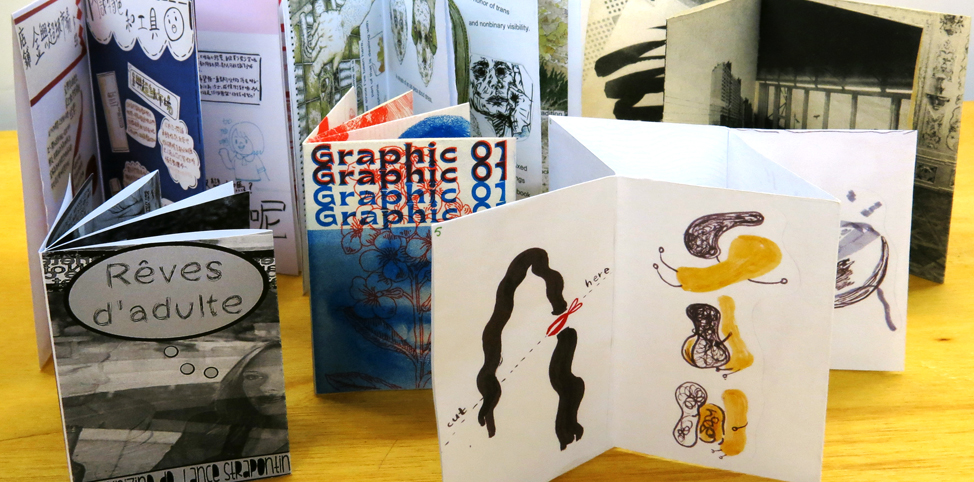 Mind to Paper: Zines on Artworks
What, why and how can we collect, catalogue and remember our experiences of viewing art, which are often abound with fleeting and personal emotions?
In this zine-making workshop led by local and independent artist-publisher Beatrix Pang, you will learn various techniques to make an 8-fold zine that commemorates your personal relationship to art. The workshop will be inspired by a guided tour of the current exhibition on view, inspiring audiences to be active interpreters and gatherers of their own questions and responses. Materials used will be found, provided or generated during the workshop.
Language: Cantonese
Capacity: 8
Photographed 8-fold zines include: Rêves d' adulte by Lance Straponlin, Changed by Rachel L. and Madeson S., Graphic 01 by Reza Kutjh, Haiku Allen Ginsberg by Gerhard Jordon, A man from a dream by @soy_bennett and 社區人物寫寫畫畫:瑞和三部曲 by 盧樂怡.
Founding Donor
Main Donor
Supported by