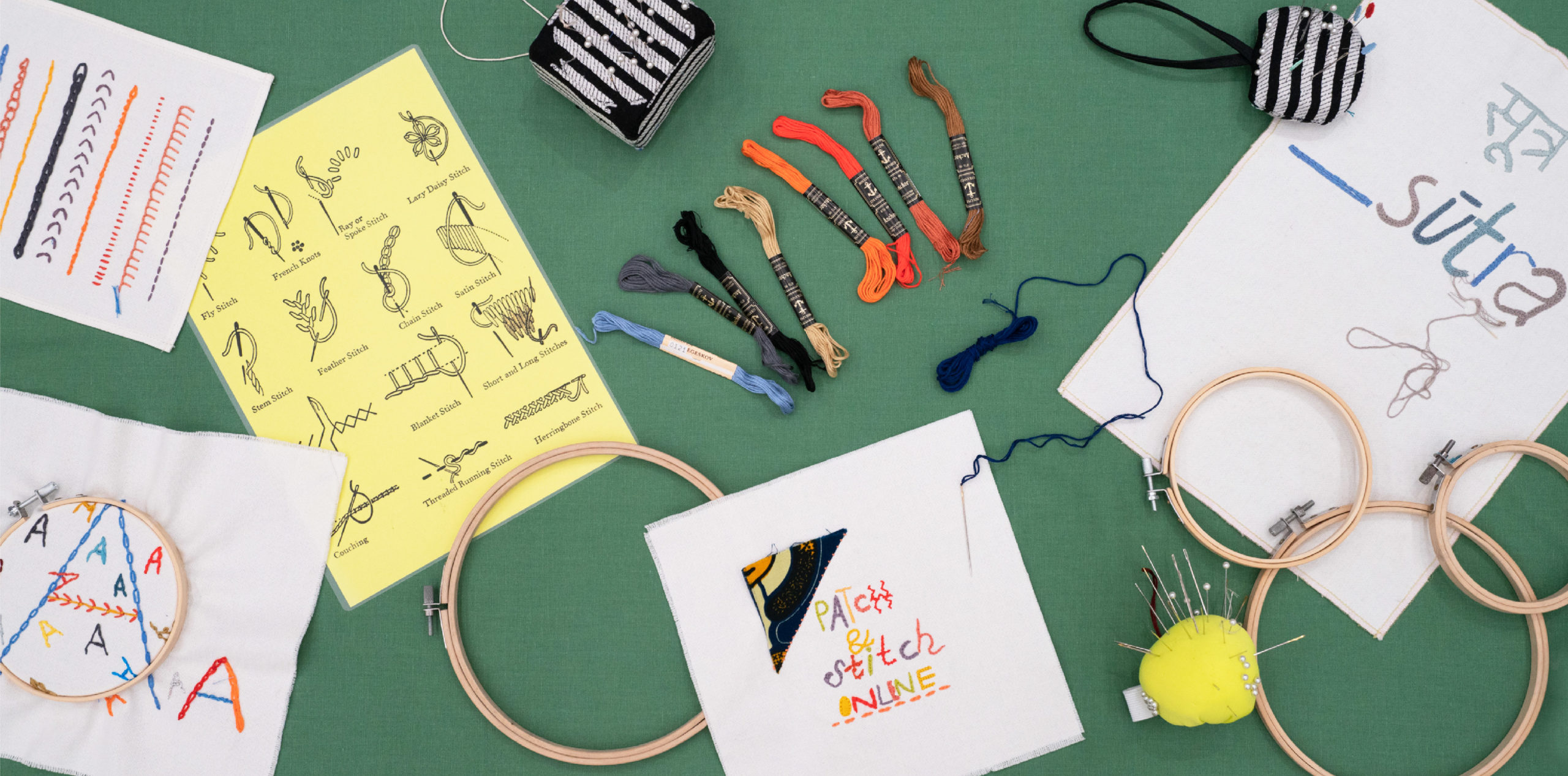 Making Thursdays: Meditative Heart Sutra Embroidery
In her artwork Prajnaparamita ,artist Yin Xiuzhen recreates the sound frequency of the Buddhist Heart Sutra with second-hand garments.  This beginner-level tutorial introduces participants to the basics of letter embroidery while listening to meditative music. CHAT's experienced Textile Programmes team will guide this weekly online workshop on Zoom.
Upon registration, participants will receive a DIY pack including an embroidery hoop, pre-cut pieces of fabric, needles and threads.
Join us and learn how to write with a needle!
Experience level: Suitable for participants aged 8 or above. Participants aged 8 to 12 must be accompanied by an adult. Suitable for beginners.
Material needed: All materials provided.
Founding Donor
Main Donor
Supported by
Partners