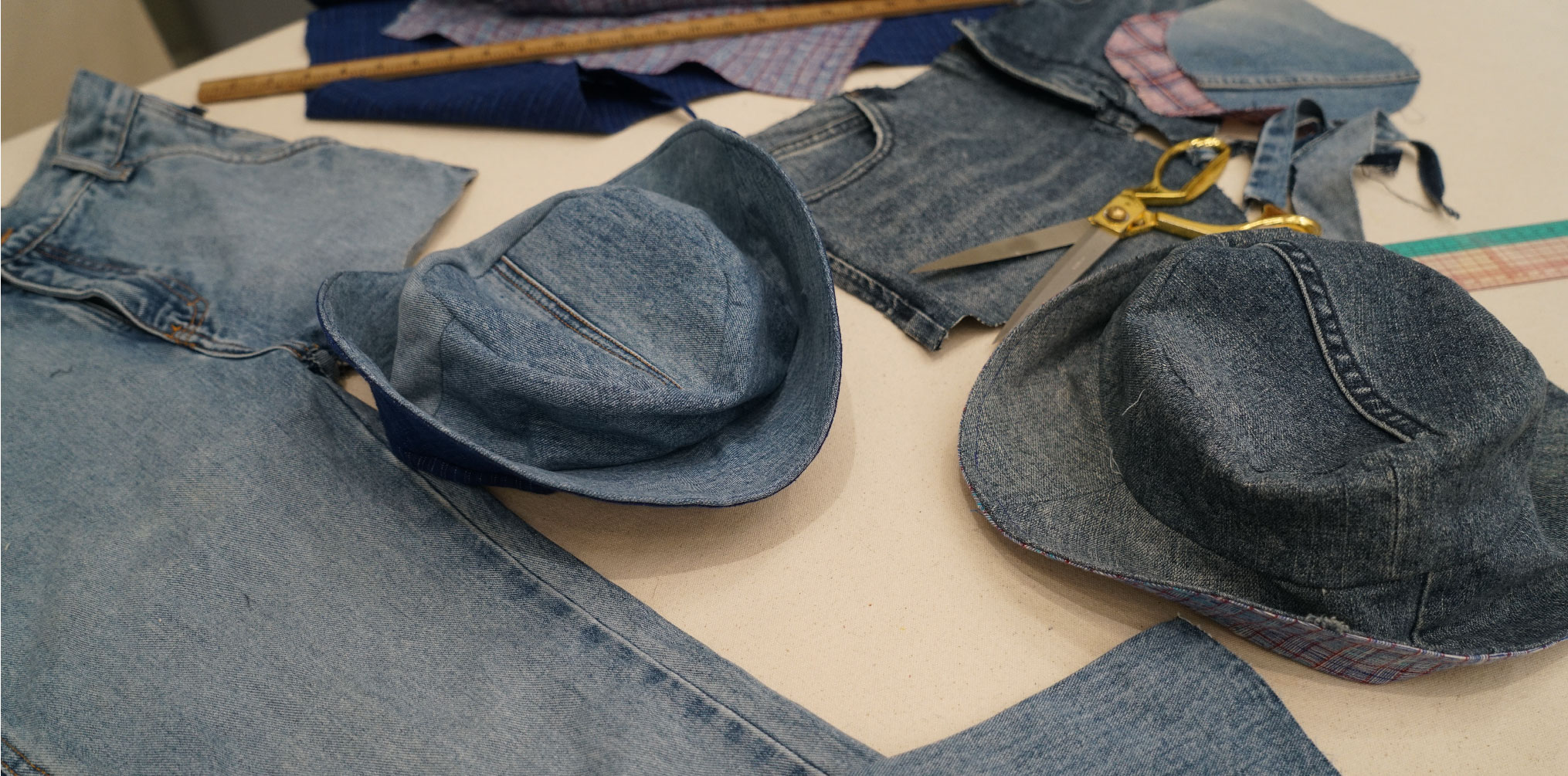 Make Your Own Xmas Gift: Upcycled Bucket Hat
Come make an upcycled bucket hat with a pair of pre-loved jeans!
This workshop is the perfect opportunity to learn new upcycling and making skills in preparation for a more sustainable Christmas season. Learn to make a reversible textile hat for yourself or your loved ones in this hands-on workshop.
Participants will learn how to upcycle an old pair of jeans and will learn both hand-sewing and machine sewing techniques to achieve the finished piece. They will each get a paper pattern to take home to continue making hats after the workshop.
Experience level: This activity is better suited for participants with some sewing experience but welcomes beginners as well. Suitable for participants aged 16 or above.
Materials needed: Each participant must bring an old pair of jeans to upcycle. CHAT will provide a limited selection of fabrics including Shanghainese handwoven cotton for the inner layer.
Please refer to Special Arrangements for the latest access and entry requirements.