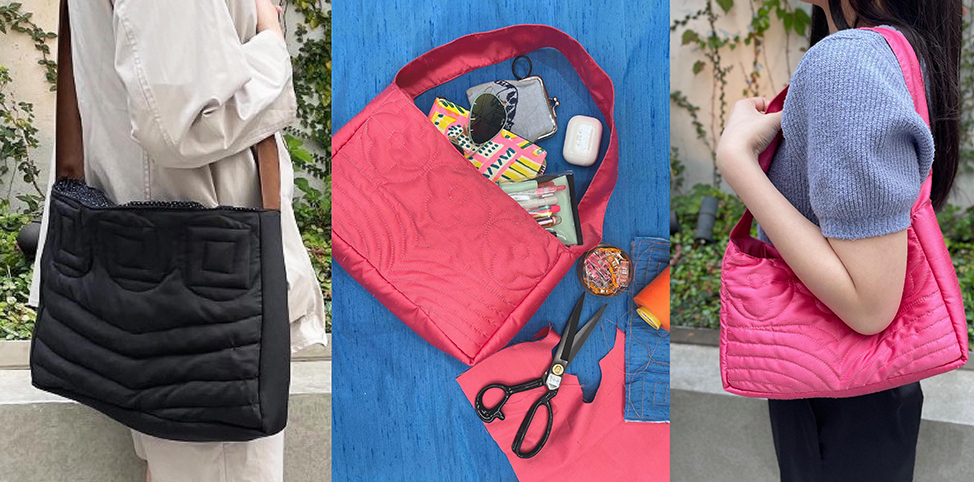 Make Your Own Quilted Bag
One of Rebecca Pan's most iconic costumes from her seminal musical Pai Niang Niang is a quilted Thai silk bridal costume, made by acclaimed Hong Kong designer David Sheekwan in the early 1970s. 
Inspired by and paying homage to the iconic dress, the CHAT's Textile Programmes team has developed a unique workshop using a similar quilting technique to create a stylish bag. Participants will learn how to draft their own quilting pattern inspired by exhibition visuals, as well as how to quilt and sew the bag.
Join us for a special quilting experience together and add a bit of Rebecca's playful aesthetic to your style. 
Experience Level: This activity is better suited for participants with some sewing experience but welcomes beginners as well. Suitable for participants aged 16 or above.  
Materials: CHAT will provide a selection of Thai silk fabrics in various colours. All other materials and tools will be provided.
Language: Cantonese and English