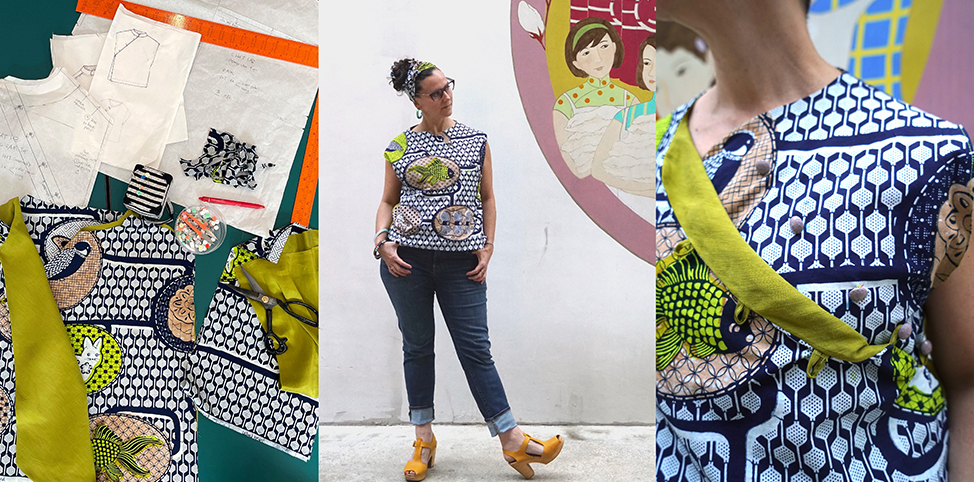 Make Your Own Cheongsam-Inspired Top Advanced Class
Ever dreamt of making your own clothes? In this workshop, learn to follow a versatile pattern to make your own cheongsam –inspired top that can be worked in many ways. Influenced by the many cheongsam  in Rebecca Pan's wardrobe and fusing it with a contemporary silhouette, participants will learn pattern-making basics, cutting,  sewing and ways to customise the top themselves. 
This workshop consists of 3 sessions and teaches participants the process of making a garment from concept to finished product. Session 2 is optional.
Session 1 (Pattern drafting): 22 July 2023 (Saturday) 2:00-6:00pm
Session 2 (Pattern cutting and fabric preparation): 28 July 2023 (Friday) 6:00-9:00pm
*Note this session is optional. Participants can choose to cut the fabric at home ahead of Session 3.
Session 3 (Sewing): 29 July 2023 (Saturday) 2:00-6:00pm
Experience level: This workshop is better suited for participants with some sewing experience but welcomes beginners as well. Suitable for participants aged 16 or above.  
Materials needed: CHAT will provide a selection of lightweight cotton poplins to choose for free and some special printed cotton poplins at an extra cost. Participants may bring in their own material. All other materials will be provided. 
Language: Cantonese and English