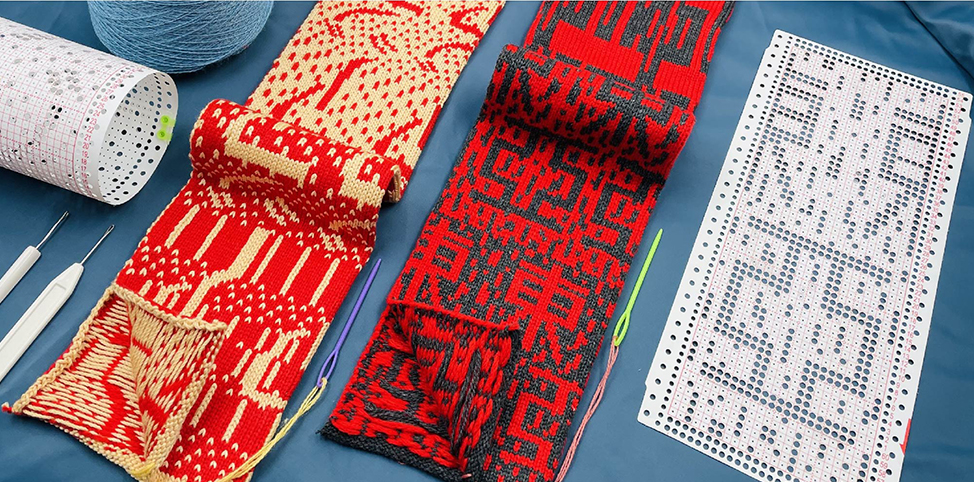 Knit and Glitch: Typography Textile Workshop
How can typographic elements be manipulated and 'glitched' into a unique work of knitted textile? 
In this three-hour workshop, participants will learn the basic operations of a hand flat knitting machine to create a unique scarf of their own. Drawing typographic design inspiration from the key visual of the concurrent exhibition Spinning East Asia Series I: A Compass in Hand, participants will be guided to manipulate and 'glitch' pre-designed punchcard patterns using yarns of their own choosing, as well as learn and adapt various finishing techniques. The workshop will conclude with instructions on the care and maintenance of the completed scarf.  
Experience level: Suitable for participants aged 12 or above; no prior experience required
Material needed: All materials provided
Language: Cantonese with informal English interpretation
Founding Donor
Main Donor
Supported by
Partner