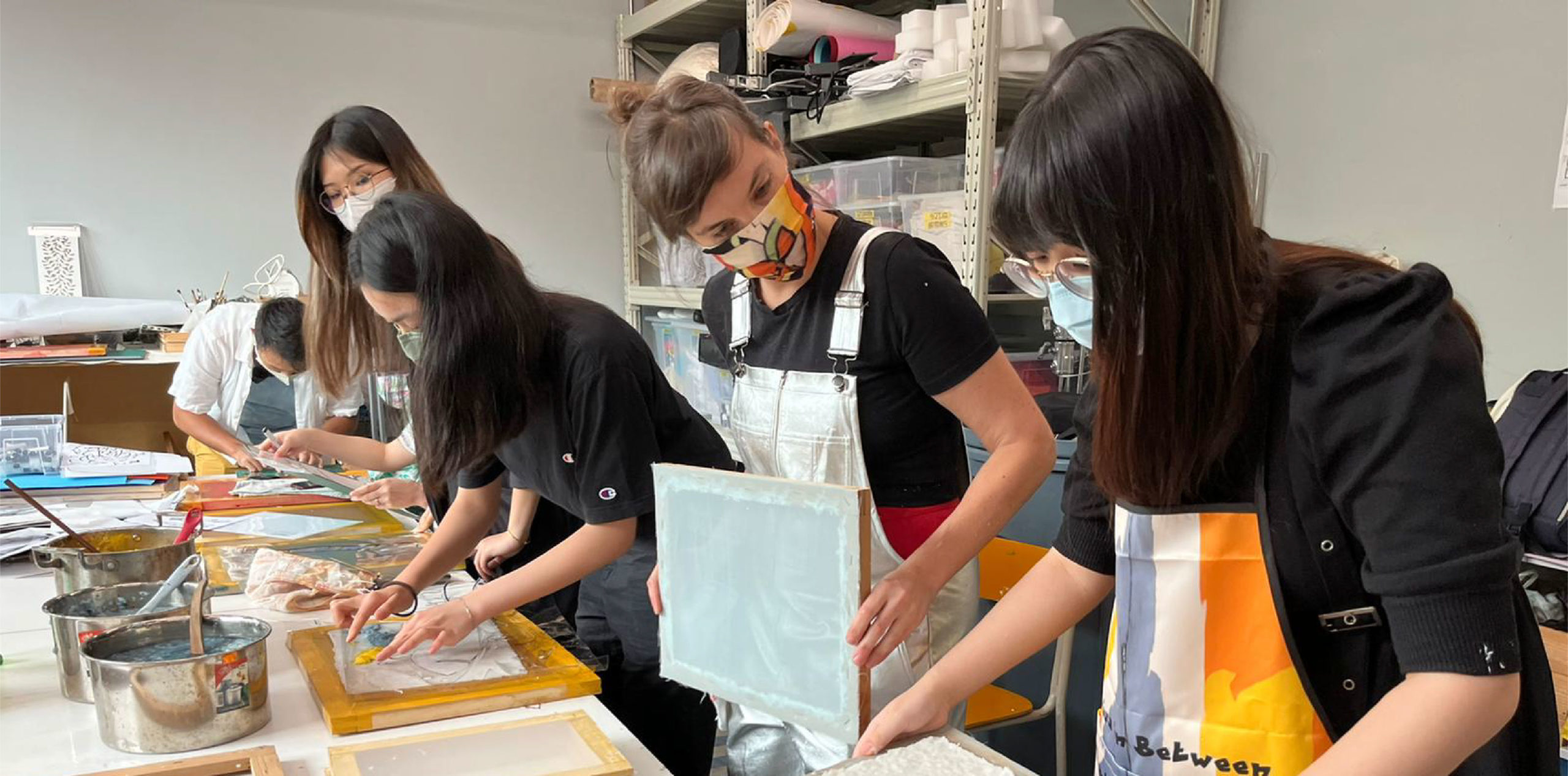 Invisible Designs: Papermaking with Watermarks
Watermarks are a common feature to show ownership or branding, or to embed messages to prevent forgery and counterfeit. Join Elizabeth Briel, artist from CHAT's community programme Seed to Textile, and create your own paper with a unique watermark that can hide your secret messages and signature.
Starting with a tour to view the artist's large-scale artwork Re-Generations  made with the same technique, participant will learn the basics of paper-making using sustainable materials.
Experience level: Suitable for participants aged 16 or above; no prior experience necessary
Materials needed: All materials will be provided
Language: Cantonese and English
Please refer to Special Arrangements for the latest access and entry requirements.