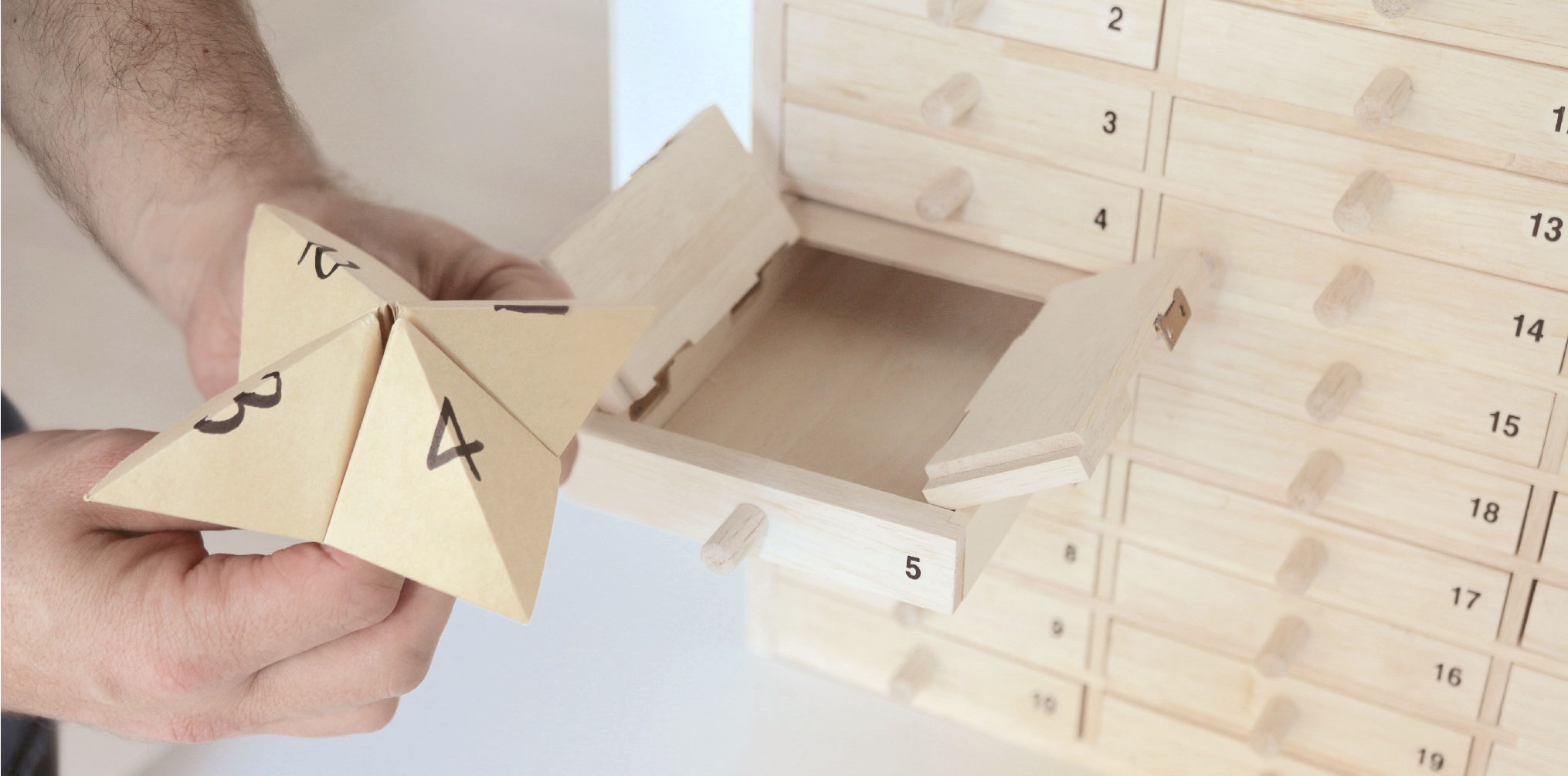 Games as Divination: Artist-Led Interactive Experience
Games and simulations have always provided ways of peering into unknown futures. Historically and internationally, games have existed in sacred and everyday contexts not just to entertain, but also to provide alternative logics and clairvoyant predictions.
In this intimate artist-led experience, artist and researcher Dr Hugh Davies reveals the influences and evolution of his divination Omikuji Game, a sculptural work that explores the enduring relationships between premonition and play. Drawing inspiration from ancient techniques of lot drawing from China and Japan, as well as spiritual communication across the Eurasian continent, Dr Davies's presentation will both demystify and reenchant the notion of games as divination.
Participants are invited to take part in the interactive poetics of fortune-telling by entering the magic circle of games and play. Please join with your personal smart device equipped with Zoom and your personal headphones. Dr Davies will join and direct the experience virtually; all participants will join physically in the galleries of CHAT.
Experience Level: Suitable for participants aged 12 or above
Materials needed: Smart device with Zoom and headphones
Language: English with simultaneous interpretation into Cantonese
Founding Donor
Main Donor
Supported by
Partner